You have /5 articles left.
Sign up for a free account or log in.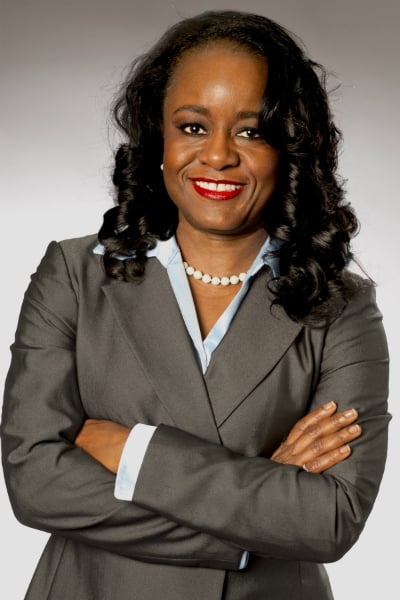 For the past few years, Cheryl Hyman has been heralded as a leader in higher education for pushing reforms to increase the completion rate at Chicago's community colleges.
Everyone from Bill Gates to President Obama has applauded Hyman, the chancellor of City Colleges of Chicago, for her work. After all, when Hyman left the corporate world in 2010 to start her tenure at City Colleges, student completion rates were in the single digits. They have doubled during the five years she's served as the system's leader.
But now her efforts are being scrutinized, especially after faculty members voted no confidence in Hyman earlier this month.
Faculty members cited a number of issues that factored into their decision. Those reasons include changes in the system's tuition structure, program consolidations, allegations about a lack of communication from Hyman's office and a lack of shared governance.
"We're disappointed this is happening and we want to chart a path forward. We've tried since I've been faculty president [from June] all the way through [last week]," said Jennifer Alexander, president of the Faculty Council of the City Colleges of Chicago. "We've documented numerous attempts to ask for shared governance and we have been met with total unresponsiveness from them. The vote reflects our frustration."
City Colleges is the largest community college system in Illinois. It includes seven colleges, approximately 114,000 students and 5,700 faculty and staff members.
The system's Board of Trustees continues to support Hyman.
In a statement to Inside Higher Ed, Charles Middleton, who chairs the board, said the trustees "remain impressed with the significant accomplishments demonstrated by Chancellor Cheryl Hyman and her unwavering commitment to preparing Chicagoans for the workforce and further higher education."
Middleton didn't specifically address the no-confidence vote but said the board looks forward to working with Hyman in the future to build on the system's achievements under her leadership.
"Since the launch of our Reinvention, City Colleges' strategic reforms have yielded a more than doubled graduation rate, have led to the highest number of degrees awarded in City Colleges' history and have generated $70 million in savings that have been reinvested in the classroom," said Katheryn Hayes, a spokeswoman for the system, in an email.
Hyman declined an interview request from Inside Higher Ed.
"We're disappointed the board didn't consider the vote of no confidence more seriously than they [did]," said Tony Johnston, president of the Cook County College Teachers Union, which represents nearly 600 full-time faculty members at City Colleges. "There's always been a certain amount of suspicion since the beginning of her administration about a lack of shared dialogue and governance."
The board voted last year to raise tuition as part of a plan that included no property tax increases. Both Hyman and the board are appointed by Chicago Mayor Rahm Emanuel, who has faced his own problems with Chicago's various teachers' unions, as well as broad unrest over his administration's handling of police-involved shootings of black men.
Johnston said some of the politics surrounding Emanuel have played a part in the relationship between the faculty and Hyman. But the bigger issue behind the no-confidence vote, he said, is faculty and students speaking out against program consolidations and the struggle to get information about the administration's financial decisions.
City Colleges, which in the past charged $89 per credit hour, recently unveiled a new "flat rate" payment structure that makes tuition less expensive the more credits a student carries. So now tuition for one course is $599, but taking five to 11 credits will cost $1,069. Full-time students, meaning those who take at least 12 credits, pay $1,753.
The system adopted the new fee structure to help students achieve their goals and graduate more quickly. But the system also hasn't received $60 million it was expected to get from the state due to a budget impasse, Hayes said. That impasse has frozen higher education appropriations in the state.
Johnston said some of the faculty's concerns are due to Hyman's corporate background and what he said is her lack of empathy and knowledge of a college classroom.
"She has a very private-sector, corporate mentality when it comes to public education," said Johnston. "Obviously you need good administrators, but you need administrators who know what it's like in the classrooms in colleges, and we do not have that in the administration at City Colleges."
Reforming Chicago's Colleges
Davis Jenkins, a senior research associate at the Community College Research Center at Columbia University's Teachers College, also serves as an adviser to Hyman and City Colleges on the many reforms she has led at the college, including the tuition changes.
Research shows students who attend college full time graduate quickly, he said. So the flat-rate tuition is an incentive for students to take on more credits and complete, according to Davis, who acknowledged the argument that it may be unfair to part-time students.
"But it's a decision for what works best for helping students complete, especially low-income students," he said.
Alexander, however, who is also a professor of child development at Daley College, said faculty members have seen how the changes affect students.
"Community colleges serve part-time students and we serve them well, and they got hurt the most by the tuition restructuring," she said. "My students started to say, 'The cost for taking your class just doubled.' I saw the impact and we've seen how it hurts students because they may work full time."
Alexander said the faculty also have been shocked by the closing of certain programs at each of the seven colleges. For instance, the system is consolidating a child-development program into one location instead of offering it at more than one of the colleges.
"Yes, they've clarified programs, but they did that working with employers. Her first criteria were to make sure programs are relevant. They have to lead to a job or further education," Jenkins said.
The system essentially is designating each of the seven colleges as a "College to Career Center," Hayes said, so students can pursue general education courses at each location, but each college will be aligned with a specific industry focus.
"In addition, students are able to engage in experiential learning through new facilities designed with input from faculty and employers. And they are able to secure internships, employment and transfer opportunities through enhanced partnerships with employers and four-year colleges and universities," she said.
The college, for instance, is in the process of building a $251 million health care facility and a $40 million transportation logistics center, Jenkins said.
"The changes Chancellor Hyman has led are revolutionary. They call it reinvention for a reason. They're very fundamental changes," Jenkins said, adding that's part of why he's not surprised to see the pushback.
Jenkins, who has worked with City Colleges since the mid-1990s and lives in Chicago, said prior to Hyman's arrival, City Colleges had a poor record and reputation.
"Yes, there's a need for engagement and there needs to be a balance, but do we want to go back to where we were 10 years ago when locally, nationally, not just employers or universities, but people in communities looked at City Colleges as not delivering?" he said. "As a citizen of Chicago and a taxpayer, I say we need [her] kind of leadership now. When you stick your head out and make bold reforms … you create controversies."
Jenkins acknowledges the colleges still have a long way to go and that increasing engagement with the faculty should occur.
"There is a perceived threat to faculty and shared governance … bottom line, it has been a very top-down reform to date, although there's been a lot of engagement. I don't think the changes they've brought about would have been possible without that," he said. "But if you asked me five years ago, before Chancellor Hyman came, would the kinds of changes we've seen in City Colleges -- and they still have a long way to go -- were they possible? I would have said no."
In 2010, when Hyman arrived, City Colleges' graduation rate stood at 7 percent. It has since increased to 17 percent, according to the college. Although that figure remains controversial. (Note: This paragraph has been updated to include new information from the system.)
That growth earned Hyman recognition from the Aspen Institute last year. The system's Kennedy-King College received an award for being a "rising star" from Aspen, which recognizes community college success. Kennedy-King had a relatively low combined graduation and transfer rate of 34 percent five years ago. But since then the college increased that rate by 50 percent.
"The working theories they've implemented didn't exist prior to her arrival. She worked with a number of different people to develop these ideas, but what's very clear is they've emerged under her leadership," said Josh Wyner, vice president and executive director of Aspen's College Excellence Program.
Under Hyman, City Colleges has improved and "beefed up" its advising while organizing courses so students now have clear pathways to graduation, he said.
"Getting faculty on board and making sure everyone understands what you're doing is hard work. Change is hard work in higher education, and the pace City Colleges is driving change is even harder," Wyner said. "Making sure you circle back to address concerns people have about particular changes is important, but so too is accelerating the pace of change."
But faculty members say they deserve to have a voice at the table and to be informed on what's happening.
"We have the primary contact with students. We're trying to form minds. We're trying to educate students in an environment of higher education where investigation and research and inquiry [are] valued. If the administrators want -- and I assume they want us to have that sort of classroom atmosphere -- it's necessary in administration to also have the same respect and same attitude toward faculty and staff," Johnston said.
Although faculty members were disheartened by the board's reaction to the no-confidence vote, they're moving forward with a petition drive against some of the individual policy changes that they hope will change the board's opinion.
Many of these issues may continue as they lead up to faculty contract negotiations in 2018, said Johnston, the teachers' union president.
The Faculty Council is also requesting a meeting with the board, Alexander said.
"I'm still extremely optimistic we can work together," she said. "We've only been focused on saving our programs."