You have /5 articles left.
Sign up for a free account or log in.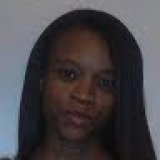 Despite criticism that it was being soft on anti-Semitism, Oberlin College doubled down last month on its position that a professor's remarks on social media were protected speech. Now the college appears to be backtracking in a set of statements released over the weekend.
"These postings are anti-Semitic and abhorrent," Clyde S. McGregor, chair of Oberlin's Board of Trustees, said regarding Facebook posts by Joy Karega, an assistant professor of rhetoric and composition. "We deplore anti-Semitism and all other forms of bigotry. They have no place at Oberlin. These grave issues must be considered expeditiously."
McGregor said that in consultation with Marvin Krislov, Oberlin's president -- who has previously backed Karega's right to say what she wants on social media -- "the board has asked the administration and faculty to challenge the assertion that there is any justification for these repugnant postings and report back to the college."
In 2014-15, after she came to Oberlin, Karega wrote that ISIS was really U.S. and Israeli intelligence personnel, and that they -- not terrorists -- had planned the Paris attacks on Charlie Hebdo. She also said Israel had downed Malaysian Airlines flight No. 17 over Ukraine, and supported Nation of Islam leader Louis Farrakhan's declaration that Zionists and Israeli Jews were behind the Sept. 11 attacks.
In addition to those falsehoods, Karega shared anti-Semitic images, such as a picture of the Jewish banking heir Jacob Rothschild with the words, "We own your news, the media, your oil and your government."
The posts have come to light recently, amid student and alumni concerns about escalating anti-Jewish rhetoric on campus.
While factually unsound and otherwise questionable, many experts said, the posts were protected speech and covered by academic freedom, and Oberlin was doing the right thing in supporting Karega -- if not her statements.
In a statement last month, Oberlin said it "respects the rights of its faculty, students, staff and alumni to express their personal views." Yet acknowledgment of this right does "not signal institutional support for, or endorsement of, any specific position," the statement continued. "The statements posted on social media by [Karega] are hers alone and do not represent the views of Oberlin."
Others still, including several major Israeli newspapers, said Oberlin was allowing free speech to be used as a veil for hate speech, and called on Oberlin to do more.
Last week, Krislov, Oberlin's president, responded personally to that criticism in a statement revealing that he'd been personally affected by Karega's statements (Krislov is Jewish). But he didn't seem to waver regarding Karega.
"Cultivating academic freedom can be difficult and at times painful for any college community," he wrote. "The principles of academic freedom and freedom of speech are not just principles to which we turn to face these challenges, but also the very practices that ensure we can develop meaningful responses to prejudice."
This freedom, he continued, "enables Oberlin's faculty and students to think deeply about and to engage in frank, open discussion of ideas that some may find deeply offensive. Those discussions -- in classrooms, residence halls, libraries, and across our campus and town -- take place every day here. They are a vital part of the important work of liberal arts education at Oberlin and in our country."
McGregor's statement strikes a different tone and seems to hint at possible action against Karega, or at least some kind of investigation. A second statement released Saturday -- saying that Krislov had met with several third-party groups, including the Jewish Federation of Cleveland, the Cleveland Hillel Foundation and the Anti-Defamation League -- hints at something similar.
That joint statement, from Oberlin and the community groups, said the college's administration "is taking its role seriously" and they're working with Krislov to "recommend programming that can facilitate a positive discourse on campus to address the consequences and sources of anti-Semitism."
All parties "understand and accept that the college is required to follow established academic procedures when addressing questions regarding an individual faculty member," the statement continues. "The Jewish community members present were satisfied that Oberlin is following those procedures and look forward to learning the outcome of that process."
"In a welcoming atmosphere, we discussed, openly and candidly, the potential implications of a professor's personal views on classroom activity and student intimidation," the joint statement said. "We also discussed our shared respect for academic freedom."
A college spokesman had no immediate comment as to precisely which next steps Oberlin is taking regarding Karega, if any.
Karega referred questions for comment to her Facebook page, where she wrote that she was no longer making public statements about her case and that she was deferring to legal counsel.
"Those of you who know me know that I have been and will continue to be firm in my convictions and resolve," Karega wrote. "The messages of love and support have been overwhelming. Keep those coming. I read them all. And I also read the messages filled with slurs, harassment and threats too. Those messages have been overwhelming as well. Keep those coming too. I catalog and save them. Right along with the emails and phone messages. Again, I remain firm in my convictions and resolve."
Oberlin wouldn't be alone in reversing course on a controversial faculty member. Steven Salaita, who was famously unhired by the University of Illinois at Urbana-Champaign in 2014 for his anti-Israel remarks on Twitter, initially enjoyed the support of the university.
John K. Wilson, an independent scholar of academic freedom and co-editor of the American Association of University Professors' "Academe" blog, criticized Oberlin's newest messages, saying he was especially disturbed by McGregor's saying that the board "has asked the administration and faculty to challenge the assertion that there is any justification for these repugnant postings."
That's because academic freedom means "that you don't need a 'justification' for saying something controversial or disliked," Wilson said via email. "The justification is needed for punishing someone for their speech, and it must be an extraordinary justification."
Wilson also questioned the board's apparent order that the administration and faculty change their views on academic freedom. Such a command itself is an attack on academic freedom, he said, and "undermines any future academic procedure in this case, because instead of a fair hearing, this professor would be evaluated by faculty and administrators who have already been commanded by their bosses to reach a particular conclusion."