You have /5 articles left.
Sign up for a free account or log in.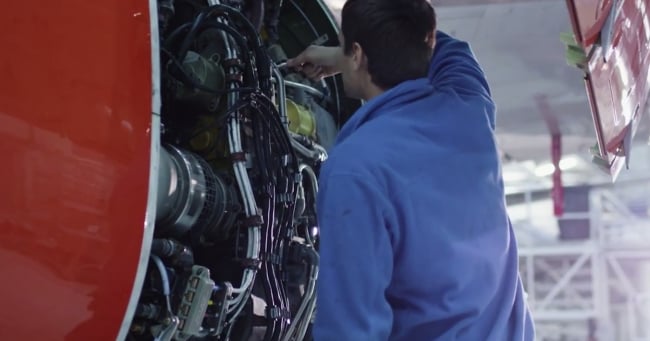 A new job website is an example of how competency-based education can influence the relationship between employers and education providers, including colleges. The experiment also hints at the growing role of LinkedIn.
The Markle Foundation led the creation of Skillful.com. The foundation rolled out a Colorado version of the site last week. One aimed at greater Phoenix should follow next month. The job search platform is designed for middle-skills workers, meaning people who hold a high school diploma but lack a bachelor's degree.
The project is backed with technology and clout from LinkedIn, the professional networking site, and with data from Burning Glass, which does labor-market analysis.
LinkedIn, which has more than 400 million users, has created its own new website to synchronize with Skillful. The site, dubbed Training Finder, is designed to broker the conversation between job seekers, employers and providers of job training. Skillful acts as a funnel to specific jobs and other material on LinkedIn, with Training Finder as a more personalized form of portal.
"Pulling the three together into a single system is the best way," said Allen Blue, LinkedIn's co-founder and vice president for product management, adding that the company has worked to help create a "single language we can share between employers and educators."
If successful, Training Finder's approach could be refined and used much more broadly, he said. "We believe we can make that work at scale, across the nation and the world."
The project in Colorado and Phoenix has an initial focus on the fast-expanding fields of information technology, advanced manufacturing and health care, said Robert Khedouri, managing director and chief operating officer at Markle, which is based in New York City.
"It's about bringing together a local community and solving a big problem," he said.
Employers struggle to find skilled workers to fill positions in IT and other growth fields. One reason is that human resources departments often use the college degree as a "crude proxy" for what a job seeker knows and can do, said Khedouri.
That's what the foundation wants to change. To participate on the site, job seekers, employers and education providers must speak the language of competencies -- clearly spelling out skills needed for a job.
"This is really about a skills-based marketplace," Khedouri said of the jobs site, which features "stackable and portable credentials."
Colorado's state government has endorsed the project. Arizona State University and edX, a MOOC provider, also are partners. Governor John Hickenlooper of Colorado, a Democrat, participated in Skillful.com's rollout event last week.
"The role of the state is simply to be a convener," said Scott Wasserman, Hickenlooper's deputy chief of staff.
Job seekers in Colorado will benefit from more clear communication with employers and education providers, Wasserman said. "Right now there's a certain degree of mystery to the process."
Common Language for Skills
Skillful is designed so job seekers can peruse real openings in three high-growth fields.
Listed positions are described in terms of required skills -- of the occupational, "foundational" and soft-skill varieties. Markle used job-skills information from the U.S. Department of Labor, bolstered by focus groups conducted with employers, to help create job-listing templates for the site.
Job seekers can explore a career as an electrical and electronics repairer, to choose one example. Median annual pay in that field is $55,000, according to Skillful. The site features details on occupations, including related certifications and "day in the life" videos. It also links to localized job openings on LinkedIn.
Foundational skills for those jobs include critical thinking, troubleshooting, mathematics and systems analysis, according to the site. Time management, active listening and safety are on the soft-skills side.
Through the company's Training Finder, people can see positions available in Colorado or beyond. Just as important, they can click through to see training programs that will prepare them -- or bolster their skills -- to actually land those jobs or to get promoted.
For example, the site includes a referral to an academic certificate program for construction electricians that Red Rocks Community College offers. LinkedIn boils down the certificate program's description and includes tuition price ($2,328), the duration of the program (12 months) and the estimated salary of graduates ($43,000).
Skillful also includes a link to an electrical apprentice program offered by Independent Electrical Contractors Rocky Mountain (IECRM), which is an electrical and renewable energy contractor association. The nonprofit group includes more than 200 member companies. An apprenticeship with IECRM lasts four years and comes with an annual tuition rate of $3,800, according to Training Finder. Related jobs pay $36,700 a year. The site includes many training programs, across a wide range of providers.
LinkedIn and Skillful do not discriminate in referrals to training, said Blue. The company extends an invite to participate to any entity offering middle-skills training.
The site includes links to programs offered by traditional colleges, for-profits, industry associations and online providers like edX. It will be a "showcase" for internships, apprenticeships, boot camps and nonaccredited online courses, Blue said, as well as traditional academic programs. LinkedIn's own Lynda.com, which offers thousands of online skills courses, could be part of the mix.
"We tried to create a system that is as open and agnostic as possible about the types of training," said Blue.
However, sorting will occur based on results, he said. That's because training that leads to hires will get more prominent placement on the site.
"Those ones float to the top," Blue said.
LinkedIn can do crowdsourcing in job placement at a large scale, based on its massive number of users. That potential also extends to its growing interest in creating a place for students and workers -- and institutions -- to track pathways from college to career, in part by looking at the experience of real people's profiles on the site.
The move by LinkedIn also is a bit of a departure, given the social media platform's heavy focus on white-collar jobs. And the middle-skills outreach will expand, Blue said.
Officials who worked on the Skillful project call it an experiment. But they added quite a few features to try to make it alluring to job seekers.
For example, Skillful features career-growth tools such as a federal site that helps job seekers build a profile of their abilities and match them with possible careers. It also offers "deep dive" guides for the competencies that are useful in specific professions, an edX course on acing interviews and a portal to creating a LinkedIn profile.
In addition, the site refers job seekers to career coaches, whom they can speak with via phone, for free. The coaches work at the Larimer County Workforce Center or at Goodwill Industries. They received additional training to participate in the Skillful project.
The LinkedIn-powered site Markle has created is the first example of what Ryan Craig calls a "competency marketplace."
Craig, managing director of University Ventures, an investment firm, and the author of a recent book on "unbundling" in higher education, said Skillful's backing by the coalition of a major foundation, local government and LinkedIn make it a significant development.
"This is the most important and certainly underrecognized development in higher education," he said.