Topics
Analysis projects that global expansion of higher education is likely to continue.
Expansion of higher education systems around the world is likely to continue, according to a study that found a strong correlation between opening universities and significantly increased economic growth.
An analysis of data on 14,870 higher education institutions in 78 countries over six decades, presented at the annual conference of the Royal Economic Society, reveals that doubling the number of universities in a region results in a 4.7 percent increase in gross domestic product per capita in that region within five years, on average.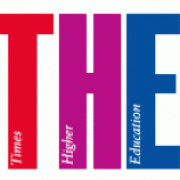 John Van Reenen, professor of economics at the London School of Economics and Political Science, and Anna Valero, a research economist at LSE's Center for Economic Performance, found that opening universities had a positive impact not only in the "home" region but also in neighboring areas.
They calculate that the increase in national GDP per person as a result of doubling the number of universities in just one region can be as high as 0.5 percent, with the development of research-based universities offering Ph.D.s in advanced Western economies appearing to have the greatest effect.
Van Reenen told Times Higher Education that the findings were "consistent with the idea that there isn't a natural block on wanting to expand the number of universities." Looking at GDP gave a fuller picture of universities' economic impact than simply looking at graduate salaries, he argued.
"A lot of people say there is no point expanding universities because there are no jobs for students to go to and you are training people to get Ph.D.s [while they] just drive taxis," Van Reenen said. "The evidence here suggests that there is room for expansion, consistent with what governments all over the world are doing."
Van Reenen and Valero based their analysis on data drawn from the World Higher Education Database, compiled by the United Nations Educational, Scientific and Cultural Organization, covering 1950 to 2010. The findings were robust, even controlling for population and geographical factors.
These benefits have to be weighed against the cost of operating new higher education institutions, so Van Reenen and Valero applied their model to the U.K. as a case study. If one university were added to each of the country's 10 regions, the increase in GDP per capita would be 0.7 percent, or £11.3 billion per year ($16.3 billion) in 2010 figures.
In 2009-10, the average annual expenditure per institution was £160 million ($231 million), so the total additional cost would likely be £1.6 billion ($2.3 billion), the paper says, allowing for a "large margin" of potential benefits.
The study also explores what it is about universities that is likely to contribute to economic growth, and finds that improvements in workforce skill levels, and improved research and innovation, as measured by patents, were likely to be key. In the longer term, expansion of higher education systems was also associated with greater prevalence of pro-democracy views among individuals.
Van Reenen said that the effect of opening universities was bigger than he would have expected.
"I think it makes sense because universities have several different ways they can have positive impact: through undergraduate skills, through graduates' skills, through innovation and also through consultancy," he said.
Today's News from Inside Higher Ed
Inside Higher Ed's Quick Takes
What Others Are Reading
Past:
Day
Week
Month
Year