You have /5 articles left.
Sign up for a free account or log in.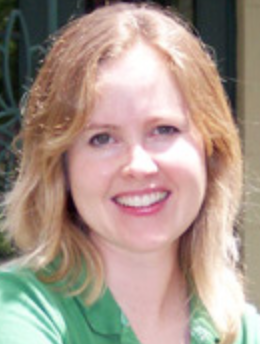 An associate professor of classical studies at Wesleyan University is suing the institution for allegedly ignoring her claims of sexual harassment against a man who was serving as her dean at the time and then punishing her for coming forward. Both the former dean and Wesleyan deny the claims and intend a vigorous defense.
Lauren Caldwell began working at the Connecticut institution as an assistant professor in 2006, according to her federal complaint. In 2012, at the suggestion of a colleague, she asked Andrew Curran, a professor of romance languages and literature who was then the dean of arts and humanities and director of curricular initiatives, to be her faculty mentor.
Curran allegedly insisted that their first formal meeting take place at his home and made inappropriate comments about Caldwell's appearance. Such comments escalated over the next 18 months, according to the complaint. In spring 2013, Curran allegedly told Caldwell, who had just returned from a trip to Paris, that he loved the city because "sex was everywhere." He also allegedly hugged her against her will. Later that year, according to the complaint, he said Wesleyan was better in the 1970s because there was "lots of group sex," and spouse swapping among faculty members.
The sexual comments and unwanted touching continued, with Curran allegedly telling Caldwell he was like a "14-year-old boy with a crush" on her and insisting that they sit close together during meetings. He also referred to Caldwell as "white trash" and said he loved classicists with a "redneck side," according to the complaint.
Caldwell reported the behavior -- leaving Curran's name out of it -- to the university's coordinator for Title IX of the Education Amendments of 1972, which prohibit sex-based discrimination in education, in April 2013, according to the complaint. Caldwell says she asked if the matter could be handled informally but was told that the provost would have to be advised of the complaint and her identity.
Fearful of angering Curran, who held two powerful positions, Caldwell says she decided not to report the dean at that time. But she says the dean continued to cross boundaries.
In early 2014, after a discussion about Caldwell's professional future, Curran allegedly became frustrated with the professor and said she was just like his wife. Caldwell sent Curran an email saying their communications confused her and were causing her stress, and asked to "be open and clear the air," according to the complaint. She said she was "not trying to be cryptic," but that she assumed Curran knew what she meant.
Curran allegedly responded that he was "surprised" by Caldwell's concerns, and said she should deal with another dean for a separate division going forward. Caldwell said the order was involuntary and singled her out for disparate treatment. She also claims that Curran withdrew his support for her New York Academy of Medicine Fellowship application, "shunned" her at social events and told other tenure-track faculty members that she was being "replaced" as a liaison to more junior arts and humanities professors.
"Dean Curran made it abundantly clear that the plaintiff was being punished for questioning his behavior," reads the lawsuit.
Despite Caldwell's concerns about how it would affect her job, Curran allegedly officially reassigned her to the outside dean, Joyce P. Jacobsen, then the head of the division of social sciences, and said he could no longer advise her directly on curricular matters in his role as director of curricular initiatives, either. The reassignments were unprecedented at Wesleyan and caused Caldwell embarrassment with her peers and department chair, according to the complaint.
Caldwell took her concerns about retaliation to Jacobsen in 2014, but was advised that making a formal complaint would be a "nuclear option," according to the lawsuit -- in part because Curran's wife also is on Wesleyan's faculty. Jacobsen also allegedly downplayed Curran's actions as a "lack of male self-awareness."
Instead of reporting the alleged harassment and retaliation to Wesleyan's vice president for equity and inclusion, Jacobsen allegedly shared Caldwell's concerns with Curran and conducted her own unauthorized investigation into the matter. The query involved only emails and other materials provided by Curran, an old friend of Jacobsen's, according to the complaint. Jacobsen eventually told Caldwell she had determined Curran had exhibited no actionable conduct and said things would get "messy" if other people became involved in the matter.
Caldwell nevertheless filed a written complaint that was forwarded to the campus's new Title IX officer. Despite initial hopes that her complaint would be taken seriously, Caldwell says that Antonio Farias, the new vice president for equity, inclusion and Title IX, eventually began to toe the university line, defending Curran as "just an academic" who was "not well trained" in management. According to the lawsuit, Farias said Caldwell's reassignment reflected a mere disagreement among peers, and he expressed a desire to resolve the matter quickly.
Retaliation Allegedly Continues
Caldwell says Farias began to ask her for burdensome amounts of information about the case as she was preparing for her tenure bid, and denied her requests for more time. Although he allegedly concluded his investigation in May 2014, Caldwell says, Farias waited until July to inform her that Curran "lacked boundaries" and was "at fault" for creating an "unstructured mentoring relationship." Despite those findings, he did not determine that the dean's conduct fit the definition of sexual harassment or retaliation. Farias also allegedly stated that Caldwell had benefited from "favoritism" as Curran's mentee, and asked her "mop up" evidence of her complaint on campus.
According to Caldwell's lawsuit, Wesleyan's provost eventually asked her for a sit-down with Curran to resolve outstanding issues. Concerned that a meeting with upper-level administrators would only exacerbate the power imbalance fueling the alleged retaliation, Caldwell rejected the offer and hired a lawyer.
Curran remained able to influence Caldwell's career in various ways, and there were continued efforts to silence her, according to the complaint. The stress eventually impacted Caldwell's health, and her physician placed her on medical leave for the spring 2015 semester. Caldwell's disability leave eventually was approved by the university's insurance company after a review, but she did not promptly receive back pay for April, which she alleges in the lawsuit was another form of retaliation.
Despite receiving tenure during her leave, Caldwell says a university attorney asked her how much money it would take for her to resign her position, and colleagues asked her repeatedly whether she was looking for other jobs. She was allegedly removed from her position on the Advisory Board of the Center for Faculty Career Development, as well.
Around the same time, Curran was appointed to an endowed faculty chair. Jacobsen also was appointed provost and vice president for academic affairs.
Caldwell tried to complain about Farias's questionable investigation of Curran, but lost faith in the Title IX office's ability to investigate itself. Nevertheless, she says she received an email from Farias suggesting that she should be investigated for "email injuries to the provost and your dean."
A request to join another department, where she might be insulated from retaliation, was denied, according to the complaint. Instead, she was involuntarily transferred to the Science in Society program and assigned a new professorial title, which the university later claimed was an error, according to the complaint.
Caldwell is suing Wesleyan for various counts of sex-based discrimination and retaliation and violations of the Americans With Disabilities Act and the Family and Medical Leave Act, among other things. She seeks economic damages in lost wages and benefits and compensatory damages for emotional distress and more.
She referred questions to her attorney, who was not immediately available for comment.
Wesleyan said in a statement that "Caldwell has received tenure … and the university has investigated her complaints. Wesleyan believes that the lawsuit is without merit and it intends to defend itself vigorously."
Curran, who is now the William Armstrong Professor of the Humanities, said via email that he couldn't comment on the specifics of a pending legal matter and echoed the university's position that "these allegations were investigated for months and the university has found the case without merit."
He added, "I am looking forward to a time when further light will be shed on the events referenced in the complaint."