Topics
In Britain, the Wealthy Get Wealthier
Study finds those who entered British universities wealthier than others earn more after graduation -- even from the same programs at the same institutions.
Graduates from richer family backgrounds in Britain earn significantly more than their less wealthy counterparts even when they take similar degrees from similar universities, according to new research with major implications for U.K. higher education.
Evidence that social background "continues to influence graduates' earnings long after graduation" is one of the key findings in a study carried out by researchers at the Institute for Fiscal Studies, the UCL Institute of Education, Harvard University and the University of Cambridge.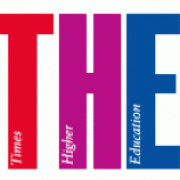 The paper's abstract says that while "considerable" variation in graduate earnings is evident across different institutions, "much of this is explained by student background and subject mix" at those universities.
The paper finds that once different student intakes across subjects are taken into account, "only economics and medicine remain outliers with much higher earnings than one would expect given A-level performance" of entrants. Those subjects have median annual earnings for men 10 years after graduation of £50,000 ($71,000) and £40,000 ($57,000), respectively. And it says that "disappointingly, creative arts delivers earnings which are roughly typical of nongraduates."
More detailed data on graduate earnings have potentially major implications, not just for policy on social mobility but for that on higher education funding.
Identifying the universities that are the "best performers" on graduate earnings and loan repayment rates has also been seen as a potential path to the sale of the student loan book to universities, or to lifting the tuition fee cap for courses at those institutions.
The new research links anonymized individual Student Loans Company data with HM Revenue & Customs tax records for 260,000 students to examine variation in graduate earnings by university attended and subject studied, looking at earnings up to 10 years after graduation.
The paper also says that there were some institutions (23 for men and nine for women) where median graduate earnings were less than those of median nongraduates 10 years on. Those institutions are not named in the paper.
The research is authored by Jack Britton of the IFS; Lorraine Dearden, director of the education sector at the IFS and professor of economics and social statistics at the UCL IoE; Neil Shephard, professor of economics and statistics at Harvard; and Anna Vignoles, professor of education at Cambridge.
The research constructs a measure of students' parental income by looking at how much individuals borrowed from the SLC, which makes available different levels of loans according to family income.
The paper's executive summary says: "Graduates from richer family backgrounds (defined as top 20 percent by household income) earn significantly more after graduation than other graduates, even after completing similar degrees from similar universities. The average gap in earnings at the median between students from higher-income households and the rest was £8,000 [$11,000] a year for males (£5,300 [$7,500] for females), 10 years after graduation."
The paper's abstract says that "students from higher-income families have median earnings which are around 25 percent more than those from lower-income families. Once we control for institution attended and subject chosen, this premium falls to around 10 percent."
The executive summary says differences in graduate earnings between universities were "in large part driven by differences in entry requirements," but notes that more than 10 percent of male graduates from the London School of Economics and the Universities of Oxford and Cambridge were "earning in excess of £100,000 ($142,500) a year 10 years after graduation, with LSE graduates earning the most."
Britton said: "This work shows that the advantages of coming from a high-income family persist for graduates right into the labor market at age 30."
Shephard said, "Earnings vary substantially with university, subject, gender and cohort. This impacts on which parts of the HE sector the U.K. government funds through the subsidy inherent within income-contingent student loans. The next step in the research is to quantify that variation in funding, building on today's paper."
Vignoles told Times Higher Education that one key policy implication is around "what universities might do to support students who come from less advantaged backgrounds in their transition into the labor market. Better understanding of why students from richer backgrounds earn more after their university degree than their similar peers is key to working out what we might do to level the playing field."
Pam Tatlow, chief executive of Million+, said that the findings "confirm that Britain remains a society in which some are born clutching a golden ticket that provides a passport to higher earnings regardless of where and what people study. This is yet further evidence that tackling inequalities in household income has to be a key task of government."
Read more by
You may also be interested in...
Today's News from Inside Higher Ed
Inside Higher Ed's Quick Takes
What Others Are Reading
Past:
Day
Week
Month
Year