You have /5 articles left.
Sign up for a free account or log in.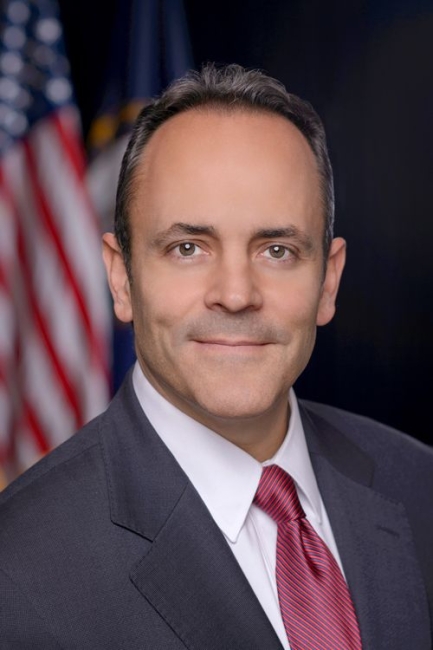 Kentucky governor's office
Kentucky lawmakers reached an agreement on a revised plan for free community college, but the state's governor has delayed for one year the scholarship program.
Republican Governor Matt Bevin postponed the Dual Credit and Work-Ready Scholarship program, which had been pushed by House Democrats, on Wednesday. The scholarships would pay for up to two years of college for the state's high school graduates. The program, which was modeled after the Tennessee Promise, would operate on a last-dollar method, meaning aid would be given to students to cover any tuition and fees that federal and state grants or assistance programs do not.
"The veto of House Bill 626 should not, in any way, be misconstrued as a negative reflection on the laudable goals of educating and preparing students for higher education and career success," Bevin said in his veto letter on the legislation. "I share the goals of the legislators who supported House Bill 626. However, there were hastily written and overly broad provisions included … that should not be enshrined in statute."
Bevin wrote that the details of the scholarship program didn't target students who are in true need of the "limited" funding. By delaying the work-ready parts of the budget, Bevin also cut the $9.4 million that would have been used to fund the scholarships this year. However, $15.9 million remains to fund those provisions in 2017-18. The program will be funded through the state's lottery.
Erin Klarer, vice president of government relations with the Kentucky Higher Education Assistance Authority, said the one-year delay actually gives higher education officials more time to craft a better program than what would have passed under the budget.
For instance, the Legislature added a provision at the last minute that would have required repayment of the scholarships to the state if students failed to continue meeting the GPA requirements, she said.
"That was a huge concern for us turning this into a conversion scholarship. The best thing it did was prevent students from borrowing student loans," Klarer said, adding that the "free" terminology led to that idea. "I'm hoping we have longer to explain that there are other ways to have student accountability."
Another issue may be worked out during the next year. The current form of the scholarships was expanded to students attending any of the state's four-year public, nonprofit and private institutions.
"It was a much broader program and there was no cap on the dollar amount," Klarer said. "[The different sectors] have significantly different tuition rates and there was no price differentiation, so we were going to end up exhausting funds a lot sooner."
Klarer said the state may also explore other funding options during the delay, including the White House's recent announcement of $100 million in competitive workforce grants to expand free community college.
"We have to redraft some of this stuff, but once we get to a good point this will help a lot of Kentucky students," she said. "We got really close, but we're not quite there yet."