You have /5 articles left.
Sign up for a free account or log in.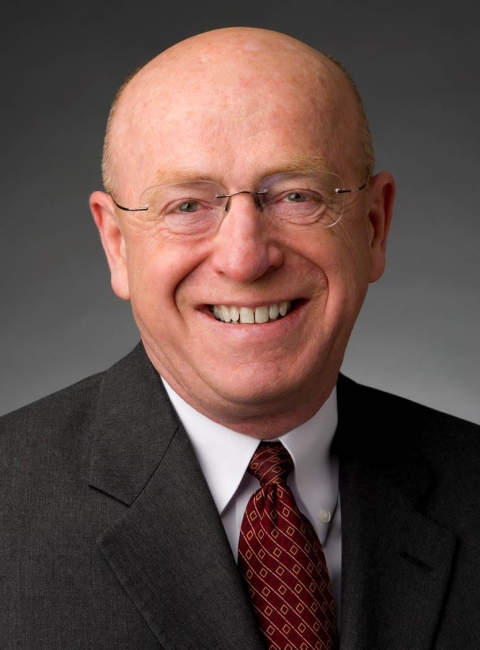 Ray Cross, president of the University of Wisconsin System, wrote in a March email to the vice president of the system's Board of Regents, who was chairing a task force on controversial changes to layoff policies concerning tenured faculty members, that tenure should not mean "a job for life," according to public records first obtained by the The Cap Times. "That is a 'union' argument," Cross wrote to Regent John Behling, comparing faculty members to railroad brakemen whom he said were kept on the job for years after they were no longer needed.
The email, sent days before a major board vote on the matter, gives new insight into Cross's role in shaping the new system layoff policies that many faculty members have said fall short of protections offered in Wisconsin before the state Legislature took tenure out of state statute last year, and widely followed standards recommended by the American Association of University Professors. The news comes as Cross and the board face a wave of no confidence votes at by faculty members across Wisconsin over the new policies -- including a unanimous, full faculty vote against the system leaders Tuesday at the Milwaukee campus.
Wisconsin Governor Scott Walker, a Republican who pushed for some of the changes in question, along with major budget cuts, seemed to support Cross in a
statement
Tuesday saying, "The bottom line is [system] funding stands at an all-time high, spending per student at [Madison] is up more than 40 percent since 2002-03, and faculty is spending less time in the classroom. ...Some faculty bodies [...] appear more interested in protecting outdated 'job for life' tenure than about helping students get the best education possible."
Cross wrote in his email that tenure "is designed to protect freedom of speech and the right to pursue truth — no matter how unpopular — and then to publish that information without worrying about being dismissed for doing so," and "not a guarantor of 'a job for life.' The more faculty connect tenure to 'a job for life' they do serious damage to the value and purpose of tenure."
Several system professors told the Times that Cross's email seemed to confirmed their suspicions about his position on tenure. Richard Grusin, a professor of English at Milwaukee, said "makes it crystal clear that he sees being able to fire tenured faculty as the 'real value' of removing tenure from statutory language, which he has supported from the very beginning of this process." 
Cross said in a statement that when tenure was removed from statutory language, "it prompted a review of all existing institutional and [system] program discontinuance policies. Analysis revealed some differences, inconsistencies and gaps in these policies. The development of an overall program discontinuance policy that might result in layoffs provided the university with an opportunity to address these issues, as the email states."