You have /5 articles left.
Sign up for a free account or log in.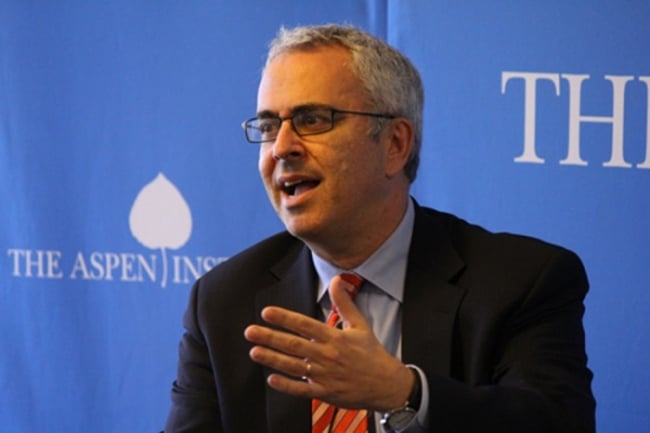 Researchers have known for a while now that most community college students want to earn a bachelor's degree, but few go on to do so.
Only 14 percent of students who first enroll at a community college transfer and eventually earn a four-year degree within a six-year period. It's that fact that has led researchers from the Community College Research Center at Columbia University's Teachers College and the Aspen Institute's College Excellence Program to create a detailed guide to helping two- and four-year colleges improve bachelor's degree outcomes for transfer students.
"This issue is gaining traction now and for good reason. We've got to start thinking about why students come to school and caring even more about outcomes, and we need to move that conversation beyond the time when students are at the community college," said Josh Wyner, executive director of the Aspen Institute's College Excellence Program, and a co-author on the guidebook. "By gathering data, we can help colleges understand that community college transfer is an asset and it's an asset that's underutilized."
Aspen and CCRC researchers, using data from the National Student Clearinghouse, located six colleges with university partnerships that have higher than expected completion rates for transfer students. Those colleges are Colorado's Front Range Community College, Connecticut's Manchester Community College, Florida's Broward College, Louisiana State University Eunice, Massachusetts's Holyoke Community College and Washington State's Everett Community College. For example, about 10 years ago fewer than 400 students at Everett successfully transferred despite about 4,000 students indicating their goal was to transfer. After the college started a transfer improvement campaign, between 2007 and 2012, the transfer rate at Everett increased 47 percent, and between 2007 and 2010 the bachelor's degree graduation rate increased by 57 percent.
All of the institutions did three things consistently. They each prioritized transfer at both the community college and their partner universities, they created clear program maps that aligned curriculum and majors across both sectors, and they tailored advising for their transfer students, said Davis Jenkins, senior research association at CCRC and a co-author of the guide.
"Articulation agreements are just on paper. This is really about developing relationships between faculty and departments to make sure curriculum is aligned and it's critically updated," Jenkins said. "These agreements need to be updated and communicated, but it also has to go beyond curricular alignment and focus on rigor and quality of instruction."
For example, the researchers saw faculty at Florida International University working with Broward and Miami Dade Colleges to better align psychology curriculum and make sure students at the community college got the same opportunity to conduct prerequisite research that FIU requires of its students. They also learned that at Holyoke, University of Massachusetts Amherst faculty sit on the college's program review committee, Jenkins said.
"Most community colleges have employers on their program review committees. We often don't see them having university faculty … not only for the right content, but so students are ready to hit the ground running," he said.
In January, CCRC, Aspen and the National Student Clearinghouse Research Center released a state-by-state report on transfer and found that transfer and graduation rates at some states is in the single digits.
"Far too often, community college students who want bachelor's degrees fall through the cracks after trying to navigate the transfer labyrinth," said Alison Kadlec, senior vice president at Public Agenda, which is partnering with the organizations, in a news release. "Even if they do make the leap to a four-year college, they aren't finding the support they need to succeed once they arrive."
There is a growing awareness among public and private universities that in order to meet the country's goals of increasing degree completion, as well as meeting the challenges of performance funding measures and increased competition, helping transfer students succeed is a necessity.
"A successful community college student coming onto a four-year campus -- the data shows they'll do as well, and in some cases, better than native students. In a performance funding context, receiving students who succeed in the first two years can be an effective strategy," Wyner said.
And demand for community college transfer students will only increase. Later this year, Aspen, Public Agenda and CCRC will provide assessment and curriculum tools to help colleges, states and systems establish effective transfer systems.
"It's about translating the demand for transfer students into success," Wyner said. "As more and more four-year colleges recognize the value in enrolling community college transfers, we're interested in working with them to ensure more succeed."
More from Community Colleges