You have /5 articles left.
Sign up for a free account or log in.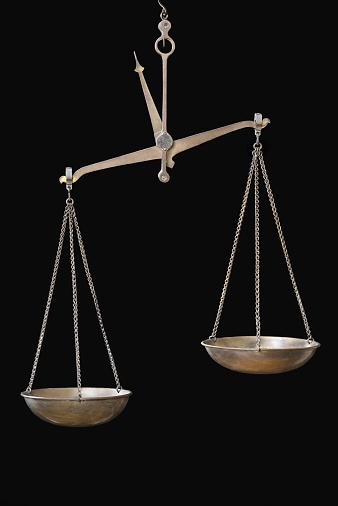 Citing an erosion of free speech and due process on college campuses, a group of 21 law professors on Monday released an open letter alleging that the U.S. Department of Education has unlawfully expanded how colleges must define and respond to allegations of sexual assault and harassment.
The same argument has been made frequently in recent months by Republican lawmakers who say that the department's Office for Civil Rights illegally created new regulations through a series of documents instructing colleges how to handle cases of sexual misconduct. Monday's letter comes at a time when the department is also facing two lawsuits making the same claim. And a third lawsuit is on the way. The legal argument is an important one, because many colleges revised procedures based on the Education Department guidance -- sometimes saying that they had no choice but to do so.
"OCR needs to clarify which directives it considers to be guidance documents vs. regulations," the professors wrote. "Directives that are guidance documents need to be revised to eliminate provisions containing obligatory wording, unless these provisions are expressly supported by prior legislation or regulation. Directives that are deemed to be regulations need to be brought into compliance with requirements of the Administrative Procedure Act."
In 2011, the U.S. Department of Education issued a Dear Colleague letter that urged institutions to better investigate and adjudicate cases of campus sexual assault.
The letter explained how the department interprets Title IX of the Education Amendments of 1972, and for the past five years it has been the guiding document for colleges hoping to avoid a federal civil rights investigation into how they handle complaints of sexual violence. The department released a similar letter in 2010 about sexual harassment and bullying.
Department officials maintain that the letters merely clarify existing regulations. Critics, however, say that the letters actually enacted sweeping regulatory changes without first going through the required notice-and-comment procedures required by the Administrative Procedure Act.
Monday's open letter -- signed by professors from the law schools of Harvard, New York and Stanford Universities, the University of Pennsylvania, and several other institutions -- argued that "through a series of directives and compliance enforcement actions, OCR has dramatically expanded" the definition of sexual harassment.
In 1999, the U.S. Supreme Court defined sexual harassment as conduct that is "severe, pervasive and objectively offensive." The department's 2010 letter on bullying stated that harassment does not have to involve repeated offenses, the professors wrote, voiding the court's requirement that harassment must be pervasive. In a 2013 Letter of Findings to the University of Montana, the Office for Civil Rights described sexual harassment as including "any unwelcome conduct of a sexual nature," including verbal comments and sexual assault.
The department continued to further "break new policy ground," the professors wrote, when it released its 2011 guidance on campus sexual assault. Among other recommendations, the 2011 Dear Colleague letter told institutions that they must use the "preponderance of evidence" standard of proof when adjudicating cases of sexual assault. Though most colleges already used this standard prior to the letter, they were not required to do so, and many institutions, including Princeton and Harvard, used until then a higher standard known as "clear and convincing."
The professors argue that the Supreme Court -- in a 1979 case that set the standard for involuntary commitment for psychiatric treatment -- "recognized that a low standard of proof is inappropriate in situations involving damage to one's reputation." 
The department reiterated Monday that it does not believe the guidance created new regulations and is therefore not subject to notice-and-comment rules. As preponderance of evidence is the standard already used by the Supreme Court in civil litigation involving discrimination, for example, the department argues it makes sense to use the standard when enforcing Title IX.
"Students have a right to pursue their education free from sexual harassment, or any type of harassment or discrimination," Dorie Nolt, press secretary for the Department of Education, said. "The Office for Civil Rights has worked tirelessly to defend that right, and our efforts have been validated repeatedly by the courts."
Laura Dunn, a lawyer and founder of the victim advocacy group SurvJustice, said that it is disingenuous of the professors to imply that the definition of sexual harassment has been expanded through the department's guidance. Dunn also said the letter incorrectly suggests that colleges that bar cross-examination and restrict the use of legal counsel during hearings are violating a student's due process rights, as colleges were never required to allow such practices in the first place.
"For a letter written by law professors, it seems a little loose with its arguments," Dunn said. "Such arguments are simply misrepresentations of the current holding in administrative law, and thus it is false in claiming such rights need to be 'restored.' The due process argument on this issue continually conflates criminal and administrative law, as schools can address a variety of crimes as misconduct beyond sexual assault, such as physical assault, burglary, drug offenses and underage drinking."
Two Recent Lawsuits
How colleges must adjudicate cases of sexual assault, as instructed by the Office for Civil Rights, is at the heart of two recent lawsuits filed against the department.
In a lawsuit filed last month, Earl Ehrhart, a Republican member of the Georgia House of Representatives, said the department's 2011 letter serves as more than guidance and, instead, "advances new substantive rules and creates binding obligations on the affected parties" under threat of severe penalties.
Ehrhart, who chairs the state's appropriations subcommittee that oversees university spending, has been engaged in a battle with Georgia Tech over how, following OCR's guidance, it handles accusations of sexual assault and other due process concerns. Earlier this year, he blocked Georgia Tech's request for a $47 million library expansion as punishment and called for the university's president to resign.
Ehrhart argues he has been injured by the Education Department's Dear Colleague letter because he is a taxpayer and has a son enrolled at Georgia Tech. Legal experts and victims' advocates interviewed for this story dismissed the suit as a publicity stunt, however, as Ehrhart would likely not have standing to sue. His son, who is legally an adult, has not been accused or punished under the rules.
The lawyer representing Ehrhart, Andrew Miltenberg, filed a separate -- and, experts say, more legally sound -- lawsuit last month. The lawsuit, which is believed to be the first of its kind and was filed on behalf of a former college athlete named Grant Neal, targets Colorado State University, the Department of Education and the Office for Civil Rights.
Neal, a former football player, was accused of sexually assaulting an athletic trainer and was suspended from Colorado State University at Pueblo in October 2015. Neal was not accused of assault by the trainer, however. Instead the alleged assault was reported by another athletic employee who noticed a hickey on the trainer's neck. According to the lawsuit, the athletic trainer said she had not been assaulted.
"There's a mountain of evidence to prove my client's relationship with the alleged victim was entirely consensual, including statements from the alleged victim herself," said Miltenberg, who has represented several accused students in lawsuits against their colleges. "Since the [Dear Colleague] letter in 2011, there has been a surge in colleges and universities mishandling investigations and wrongfully prosecuting male students for fear of losing federal funding. Because of these directives that have resulted in a clear disregard for the due process rights of male college students, Grant Neal and hundreds of other male students are facing life-changing consequences for allegations that have not been proven and crimes that have not been committed."
In April, the Foundation for Individual Rights in Education announced that it would represent "a student or institution harmed by OCR's mandates." FIRE said this week that it will likely announce the lawsuit sometime in the next month. Like Miltenberg's lawsuits and the open letter released Monday, the FIRE suit will challenge colleges' use of the preponderance of evidence standard and argue that OCR violated the Administrative Procedure Act.
"While on its face, the Dear Colleague letter is not intended to be binding legal authority, the department holds it up as binding legal authority, because when they do these investigations, they repeatedly say that preponderance of evidence is that standard colleges must change to," Kent Talbert, a lawyer and former general counsel for the Education Department, said. "So far, we've had the department making the determination that it followed the proper process to make these changes. It's time to let an independent judge decide."