You have /5 articles left.
Sign up for a free account or log in.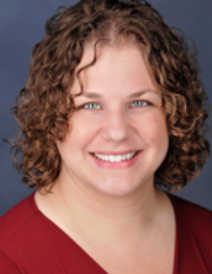 Andrea Quenette, the University of Kansas professor of communication who used a racial slur during an ill-received class discussion about race, says she was not reappointed to her tenure-track position.
Technically, Quenette wasn't granted an extension to her third-year review as part of her pretenure probation. But she and her husband say the decision was based less on her research schedule than on the recent controversy.
"The certified letter came today effectively canceling Andrea's contract," her husband, Scott Quenette, wrote this week on a website through which he's been raising funds for Andrea Quenette's possible legal defense. "Despite recommendations from her department and the tenure review committee that she be given an extra year, the new dean unilaterally denied it and she's done."
Scott Quenette added, "Please share this story, as [Kansas] wants to keep it quiet so nobody sees what they did."
Quenette took a voluntary leave of absence from campus last semester -- which her husband in an interview said she was encouraged to take, and which he said eventually turned into a de facto suspension -- after an incident in a graduate course. In November, the day after a major on-campus forum about race relations in light of student protests at the University of Missouri at Columbia and elsewhere, Quenette's students tried to continue the dialogue in her classroom. In an apparent attempt at demonstrating her own position of privilege concerning race, she allegedly said, "As a white woman I just never have seen the racism. … It's not like I see 'nigger' spray painted on walls."
A group of students in the class took offense to the slur and the general direction of the conversation. They filed complaints with the university about the professor and wrote an open letter detailing their concerns. "Quenette indicated that because she has not experienced or witnessed discrimination, it is not happening [on campus]," they wrote. "She asked for more evidence, and was dismissive of the multiple examples provided. These comments demonstrate not only an unwillingness to accept evidence contrary to her own ideas and experiences but also exemplify the dismissal and questioning of minority students' experiences that has reinforced the very structural discrimination they seek to destroy by speaking up."
Such comments "betray a lack of empathy and care for students of color who are facing academic struggles, which is particularly troubling for our incoming cohort of graduate teaching assistants as we are crafting our own teaching pedagogy," reads the graduate students' letter. "Furthermore, it denies the necessity for social and academic institutional programs in support of disenfranchised students."
For example, they said, when the conversation turned to racism and lack of institutional support as possible causes of lower graduation rates and retention rates among black students, Quenette allegedly responded, "Those students are not leaving school because they are physically threatened every day but because of academic performance."
In an earlier email interview with Inside Higher Ed, Andrea Quenette said she did use a slur, but did so in comparing Kansas to Mizzou, where many students reported seeing and hearing the word. She said she never directed the word at anyone and used it as an example of discrimination students elsewhere have faced -- not an insult.
Scott Quenette reiterated that version of events in an interview Tuesday on behalf of his wife, whom he described as not yet ready to talk about her case. "Racism and how to deal with inclusivity is a remarkably complex subject," he said. "She was citing an event that happened on another campus told to her by a friend. That's what happened, she didn't call anybody anything, she didn't try to intentionally be provocative, only matter-of-fact."
Still, questions arose on campus and off about how a professor of communication failed to anticipated the impact of the N-word. Some students and scholars campaigned for -- and against -- her termination on social media, including under the Twitter hashtag #fireandreaquenette.
Suddenly the center of a political and pedagogical firestorm, Andrea Quenette requested a leave of absence from campus -- though Scott Quenette said it was originally suggested by an associate dean. After four months, she was cleared of wrongdoing by a university investigation.
That was in March. Despite the finding, and the fact that she was never formally suspended, Scott Quenette said his wife hasn't been allowed to return to campus since. And on Monday, he said, the letter arrived telling his wife that she hadn't been reappointed to her tenure-track position; next year will be her fourth and last year on campus.
The non-reappointment is a denial of an extension Andrea Quenette requested because she was behind on her research. That's because a job she was holding, that of basic communication course director, "is very demanding," Scott Quenette said. "So much so that some in the department think it should be a professional position and not one that an assistant professor should undertake while trying to get tenure."
Workload aside, Scott Quenette said that his wife's department and tenure review committee recommended her for a fourth-year review to catch up. But that was denied by administrators, he said.
Tom Beisecker, chair of communication studies and University Council president, did not immediately respond to a request for comment about the extension or Quenette's case in general.
A university spokesperson declined comment, saying the case was a private personnel matter.
Scott Quenette said Kansas's decision provides it "plausible deniability," but that "it sure smells funny."
The Foundation for Individual Rights in Education appealed to Kansas on Quenette's behalf earlier this year. Peter Bonilla, director of FIRE's Individual Rights Defense Program, said Tuesday that the organization was concerned about the original investigation at Kansas and gratified when Quenette was cleared.
While FIRE can't judge subsequent evaluations or investigations by Kansas concerning the case, he said, "given the intensity of this controversy we worry for its potential to taint any such proceedings. To the extent it may have, that's unacceptable, and academic freedom at [Kansas] will be worse for it."
Bonilla added, "In this environment, it's hard to fault the [Kansas] professor, especially one lacking tenure, who observes the trajectory of this case and makes the conscious decision to avoid controversial subjects out of fear of his or her job."