You have /5 articles left.
Sign up for a free account or log in.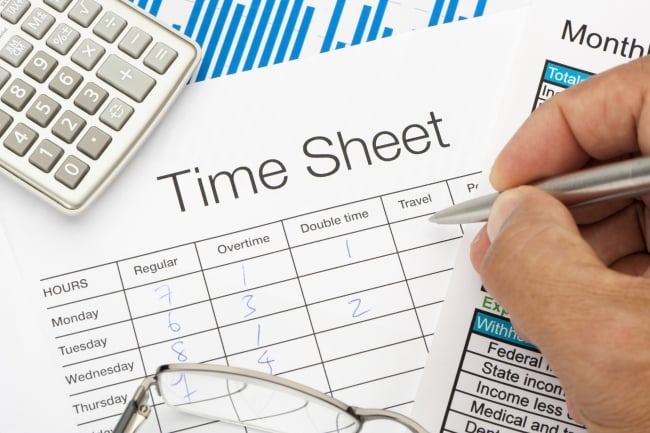 Community colleges across the country could feel the biggest impact of the Obama administration's recent proposals to change overtime pay rules. That's due to the comparatively low pay of many of their administrative and support staffs, as well as the financial pressures the institutions are under as state budgets have tightened.
On Tuesday, the Department of Labor released new regulations that more than double the pay threshold at which employees qualify for overtime wages. The new regulations increase, to $47,476 from $23,660, the level at which salaried employees will be eligible for overtime. The rule also stipulates that the threshold levels will be raised every three years to reflect changes in the cost of living.
While most colleges are still evaluating how big an impact the rule change will have on their campuses, some administrators are certain there will be an effect.
"We do know that most of our campuses will be impacted, with many having scores of employees who will fall under the new threshold," said David Baime, senior vice president for government relations and policy analysis for the American Association of Community Colleges. "Most of our campuses simply are not in a position to provide significant compensation increases and so they will have to manage around the new regulation."
For example, according to AACC data, 386 colleges have business and financial operations employees whose average pay is less than $47,000, with an average total of 12 employees. At 364 institutions, the average computer, engineering and science administrative position earns less than $47,000. Those colleges staff, on average, about 10 positions in that category.
Other support staff positions like librarians, tutors and financial aid officers could also be affected.
But the decision to compensate employees for the time they put into their work is being praised by the people in those positions.
"This is really great. In many instances, even though they're salaried, a lot of these professionals work over their allotted time and really have no compensation monetarily. They may have comp time, but that's not true money, and it's difficult trying to find the time you're owed," said Bob Fernandez, a political organizer for the Congress of Connecticut Community Colleges, a union representing employees at the institutions. "First, we must thank [President Obama] for understanding this is an issue that needed to be addressed. Second, people's time should be valued and they should be paid. No one is [saying] it's mandatory overtime. This is just if they work overtime, and I don't think anyone would begrudge anyone from working extra hours and being compensated for working those extra hours."
There are exemptions for those whose primary duty is instruction. So adjunct professors wouldn't qualify. Depending on the community college and its location in the country, the change could also affect some high-level employees within their systems.
"Some administrators could be affected," said Mark Heinrich, chancellor of the Alabama Community College System. "It's really all over the map because we have a number of categories for individuals who work in the system. That's precisely another issue. Who will this impact and how? Our salary schedules that we use to compensate employees are quite complicated and have been well thought through in the past. This is still so new that we're digesting what this means for us."
In Iowa, the state's Association of Community College Trustees has been able to deduce that the rule change will have a $10 million impact on Iowa's community colleges, said M. J. Dolan, executive director of the association.
"At some smaller colleges almost half of the staff would be impacted by the way the rules work," she said. "We are concerned about implementing such a large increase …. We had zero increase in [state] aid in 2016."
As is true for many community college systems, more than 50 percent of the Iowa system's revenue comes from tuition. That means that once the new rules take effect, students could see significant tuition increases, or significant layoffs could occur at the colleges, Dolan said.
But Fernandez said there always seems to be a budget problem when colleges talk about paying support staff and never when it comes time to talk about the six-figure salaries of deans, provosts and presidents.
"We're talking about individuals who make less than $47,000 a year. They can solve that problem," he said, adding that this isn't a labor-management issue, but a symptom of state and federal disinvestment in higher education. "The vast majority of higher education in the U.S. is suffering due to lack of public investment …. Both union and management would agree with that."
But the success of students also depends on the support staff, and not paying them for their work is nonsensical, Fernandez said.
In Kansas, already about 70 percent of community college funding goes to personnel costs, and there's very little room for additional costs when the state is reducing its investment in higher education and there is a reduction in local taxes, said Linda Fund, executive director at Kansas Association of Community College Trustees.
Fund said she's concerned about the impact the change will have to advisers who are consistently working more than eight hours a day with students, either in person, over the phone or by email.
"It's a hot topic for us these days, because some of these jobs are crucial to increasing completion numbers and student success," Fund said, adding that there's a geographic inequity also at play in that $46,000 may be considered a low salary in D.C. but is a pretty good wage in southeast Kansas.
That inequity will play a role in structuring not just the salaries of these nonexempt workers, but those who are exempt and have teaching duties, she said.
"Yes, we do want to pay our community college staff more and our faculty more. They do yeoman's work with students who need help and students who transfer or have been out of school for some time," said Dolan. "We do want to award them with additional dollars, and most of our staff are appreciative of the salaries they do receive. But given the financial times in Iowa's community colleges, it'll be difficult putting it in operation and it will probably have an impact on tuition increases."