You have /5 articles left.
Sign up for a free account or log in.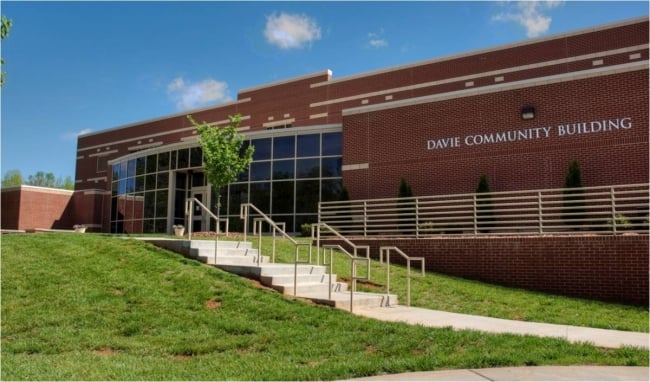 Community colleges have known for years now that placement tests alone aren't a great measure for determining the skills of incoming students.
So more colleges are using multiple measures for placement, such as students' high school grade point averages or scores on college entrance exams. But even that comes with challenges, as colleges decide which measures carry the most weight and what to do for students who may not have those additional measurements.
"Any single test isn't going to be predictive [of student success], but the advantage of having other measures is you have various ways to get placed out of developmental education," said Elisabeth Barnett, a senior research associate at the Community College Research Center at Columbia University's Teachers College.
There are various ways colleges are seeking to use multiple measures to place students. Some use a hierarchy, such as ranking GPAs or SAT exam scores. Others have created algorithms to determine student success based on a mix of measures.
"Quite a lot of colleges are going this direction, in part because COMPASS is going away," Barnett said, referring to the placement exam from ACT.
The GPA method is still the preferred option in addition to placement tests. And a recently released study from the Center for Community College Student Engagement highlights the inadequacy of relying solely on placement tests, by finding that many students may have been placed in developmental courses erroneously.
The report found that 40 percent of students self-reported needing a developmental course in at least one area after taking a placement test, despite achieving the equivalent of at least an A-minus GPA in high school.
"This points out that multiple measures would be a better tool for placement, and if this were the case, then perhaps these students would not have been placed in developmental education at all," said Evelyn Waiwaiole, CCCSE's director, in an email.
Davidson County Community College in North Carolina began using multiple measurements for placement three years ago, after the state's board of community colleges approved of a new incoming student policy. The college uses a hierarchy of measures that first takes into account a student's GPA. If a high school graduate doesn't meet the GPA and transcript criteria, then he or she can use college entrance exams like the ACT or the SAT to demonstrate placement into credit-bearing, nondevelopmental courses. In addition, students can use previous college credit to bypass remediation. Davidson uses placement tests as a last resort if a student doesn't have any of the above.
"The test we were using to place students was flawed. It was a high-stakes test," said Susan Burleson, vice president of student success and communications at Davidson, adding that what it really measured was how students performed on a single day and whether or not they had recently prepared for the exam.
But the switch to using GPAs also caused controversy in the state, Burleson said, partially because there are concerns about the equivalency of a GPA from one high school versus another.
In the end, the level of prior academic preparation a student received in high school or the quality of their teachers didn't matter, Burleson said, because the data behind their GPA told the same story.
And using high school grades isn't an exact science. Colleges and states still have to decide what GPA will stand as a cut score. For example, North Carolina uses a 2.6 GPA as the barrier between placement in gateway or developmental courses, Barnett said.
Another challenge, said Pam Eddinger, president of Boston's Bunker Hill Community College, is that recent high school graduates often arrive at the city's largest two-year institution without a GPA. So recently Boston Public Schools and Bunker Hill agreed to a data-sharing agreement and are aligning their curricula so students can take developmental courses before they enter college.
Much of what colleges know isn't based on rigorous research, but on trends, Barnett said. For example, Long Beach City College is using an assessment algorithm that weighs students' high school achievement and scores on a standardized assessment to predict performance.
The algorithm method is more complicated, but it is helpful because high school GPAs often are not readily available, she said, adding that the North Carolina system is straightforward and easy to replicate with limited training.
"The bottom line is that high school GPA is a better predictor than anything else," said Barnett. "It's not really a single measure. It's a compilation of course grades over time."