You have /5 articles left.
Sign up for a free account or log in.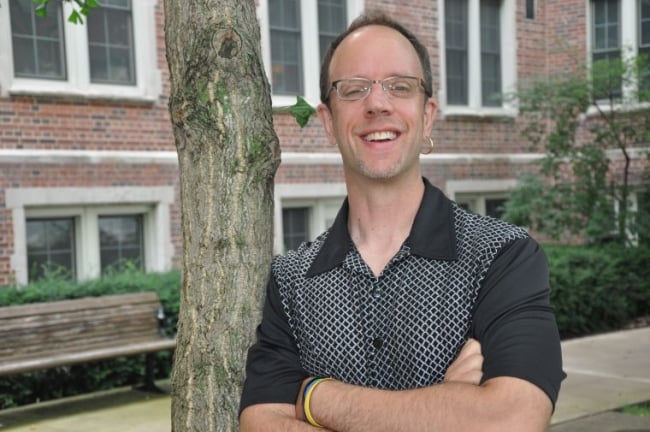 Earlier this year, Alexandra Marella was in her ballet class at Skidmore College when she had a panic attack. Marella has a history of severe anxiety, she said, and she knew this attack was one of the worst she had ever experienced. Sobbing and short of breath, Marella rushed to the college's counseling center.
"When I asked the receptionist to see someone for help, she asked if I was suicidal," Marella said. "I answered that I was not, and she said that she was unable to provide me with immediate care because I was not suicidal. She suggested that I make an appointment for a week's time."
In April, Marella and another student who said she had a similar experience dealing with the Skidmore's counseling center created an online petition asking the college to hire an additional counselor, to create a 24-hour hotline for students with urgent mental health concerns other than thoughts of suicide and to keep a 24-hour on-the-sport crisis counselor on campus. The college currently has four counselors for its 2,300 students. After 50,000 people signed the petition, the college met with the the students behind the petition and announced that it was making some of the changes.
"Already underway when the petition was launched were the hiring of a fifth full-time clinician at the Counseling Center (which means our staffing ratio at the Counseling Center is well above national accreditation standards) and contracting with an outside firm that provides 24-hour telephone mental-health support for colleges and universities -- two of the petition's three requests," the college said in a statement. "We will not be able to grant the third request, to offer a 24-hour on-the-spot crisis counselor on campus, because it simply is not affordable, nor is it part of a realistic mission for an institution of higher education."
Skidmore is not alone in widening access to mental health services for students in distress. In recent months, several colleges have announced that they will expand the hours and locations at which counselors can be sought out.
Last semester, the University of Iowa announced that it would hire eight new counselors to meet rising demand for more mental health services among its students. Currently the university has 12 counselors on staff. Rather than setting up new offices in the university's counseling center, however, some of the new counselors are being embedded in various buildings around campus.
The University of Michigan has been using a similar embedded model since 2014, placing counselors in its College of Engineering, School of Business, School of Dentistry, Graduate School, School of Law and School of Music, Theater and Dance. Northwestern University also uses embedded counselors, as does Ohio State University.
At Iowa, one counselor has been embedded for years in the university's College of Dentistry, and another was hired last year to work out of the athletic department. The university is planning on embedding one counselor in a residence hall on the east side of campus, as the counseling center is across the Iowa River, on the west side of campus.
"First-year students tend to be the least frequent users of mental health services, so the idea is that we can embed services right in that population and expand our footprint," Barry Schreier, director of Iowa's University Counseling Service, said. "For our athletic department, we have someone who specializes in sports psychology and knows NCAA rules. We're always looking for specific cohort populations on our campus that have specific needs and how best to meet those needs."
The mental and emotional health of students has been of increasing concern to colleges in recent years, even as many institutions struggle to find the resources to better address those concerns. More than half of college students say they have experienced "overwhelming anxiety" in the last year, according to the American College Health Association, and 32 percent say they have felt so depressed "that it was difficult to function."
Nearly 10 percent incoming freshmen who responded to last year's American Freshman survey reported that they "frequently felt depressed." It was the highest percentage of students reporting feeling that level of depression since 1988, and 3.4 percentage points higher than in 2009, when the survey found the rate of frequently depressed freshmen to be at its lowest.
In 2014, the Jed Foundation, a nonprofit organization that works to prevent suicide among college students, created a new program designed to help colleges and universities promote "emotional and mental well-being." The Campus Program, the Jed Foundation states, "assesses and enhances the work already being done" on a campus, but also provides ongoing support, guidance and feedback from Jed experts, including helping institutions develop strategic plans for expanding mental health services. More than 100 colleges are now participating in the program.
Last year, following the suicide of a New Jersey woman who attended the University of Pennsylvania, the New Jersey Senate passed a new law requiring that mental health professionals be available around the clock to assist the state's college students. In January, Willamette University in Oregon partnered with ProtoCall, a 24-hour mental health hotline, to provide around-the-clock support to students. Amherst College launched a similar hotline about a year ago.
Most colleges offer 24-hour services, but they are generally designed to assist students who are feeling suicidal. Victor Schwartz, medical director for the Jed Foundation, said many other colleges would like to offer more services, but they may lack the funds to do so.
"I think many colleges agree that academic success and making sure people are healthy go hand in hand," Schwartz said. "But there can still be barriers on campus for expanding these services. Obviously universities don't exist to provide health and mental health care, but they do it it because it's important. At the same time, clearly there are conflicting priorities, with people looking how best to spend the dollars that are there."
Though Skidmore said it was already working on providing the petition's suggestions, there was some initial tension over how best to fund both academics and mental health services. "We're not a mental-health institution," the college's vice president for communications said at the time. "We're a higher-education institution."
Earlier this year, the senior class at Pennsylvania State University also noticed that their university was struggling to meet the mental health demands of its students. In the past five years, demand for counseling at Penn State increased by 32 percent. So, as part of their class gift, the students raised about $400,000 to create an endowment for the university's Center for Counseling and Psychological Services.
The amount raised will be invested, with the interest from the investment -- about $18,000 per year -- being made available annually to the counseling center. For the endowment's first year, the funds will be used for hiring an embedded counselor like those at the University of Iowa.
At Iowa, embedded counseling is also a means of stretching the counseling center's budget, said Schreier, Iowa's counseling director. The departments that house the embedded counselors often help pay for the counselor's services.
"We're always looking for ways to save resources," Schreier said. "Resources for mental health services are not bottomless, so this is a way for counseling centers, who have previously only drawn resources from student affairs, to draw on resources from other parts of campus. If the athletic department or the College of Dentistry can provide the resources, we can provide the services."