You have /5 articles left.
Sign up for a free account or log in.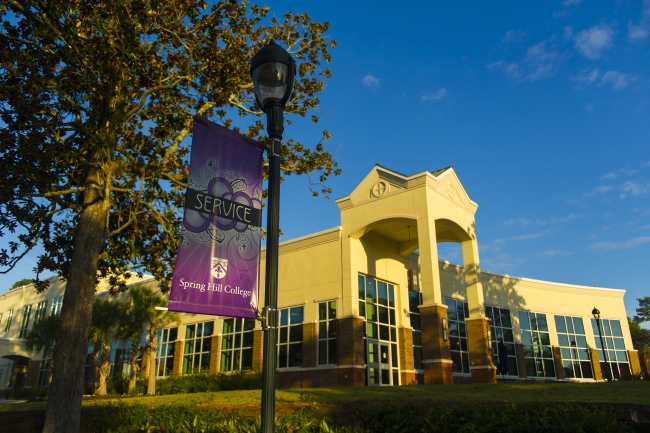 Four small private colleges -- along with one community college -- have been placed on probation by the regional accreditor for the southern United States.
The probations were announced last week at a meeting of the Southern Association of Colleges and Schools. At the four private colleges, all of which have struggled in recent years, the accreditor cited concerns over financial management.
Spring Hill College and Kentucky Wesleyan College will be on probation for six months, while Centenary College in Louisiana and Georgetown College in Kentucky will be on probation for 12 months. Angelina College, a community college in Texas, will also be on probation for 12 months.
Georgetown, a private Christian college in Georgetown, Ky., has been struggling for years. Facing a $4 million deficit and declining enrollment in 2014, the institution announced that it would cut 20 percent of its faculty, end four majors and cut employee and retiree benefits, according to the Lexington Herald-Leader.
Spring Hill, a private Roman Catholic college in Mobile, Ala., was hit hard during the recession, when its endowment dropped by around 30 percent. "Our budget was built on returns from that endowment," former college president Richard Salmi told AL.com at the time. And last year, Spring Hill was one of the 556 colleges flagged by the Department of Education due to financial concerns.
Kentucky Wesleyan, a private college in Owensboro, Ky., was also on the Education Department's list. And back in 2011, it had some of the lowest average salaries for full-time assistant professors in the country.
Centenary College, a private institution in Shreveport, La., also struggled during the recession, cutting 25 jobs -- a full 15 percent of the administration, according to The Advocate. The college also moved from the NCAA's Division I to Division III and increased tuition expenses by 29 percent.
But the fifth institution -- Angelina College, a community college in Lufkin, Tex. -- was not cited for financial concerns. Instead, it was placed on probation for failing to meet standards related to educational programs, institutional effectiveness and integrity. The college did not respond to requests for comment.
At its meeting, SACS also took three colleges -- the University of North Carolina at Chapel Hill, Bluefield College and South Carolina State University -- off probation. Another three colleges -- Virginia State University, Alabama State University and Galen College of Nursing -- were taken off warning.
North Carolina, one of the more high-profile cases, was originally placed on probation after reports of widespread academic fraud involving student athletes. The university was placed on probation for a year, and since then it has been working to ensure compliance with accreditation standards.