You have /5 articles left.
Sign up for a free account or log in.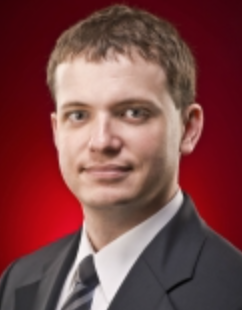 Troy University has apparently revoked the department chairmanship of an economics professor caught saying on tape that a colleague at his Charles Koch Foundation-backed academic center wants to "take down" Alabama's public retirement system.
The university also rebutted the professor's additional comments that Troy is "third class," and instituted what appeared to be a moratorium on the center's public policy outreach that could be "construed as activism." It later clarified that the announcement referred to a review of public communications, and that the moratorium was not binding.
Troy has since publicly reaffirmed its commitment to individual faculty members' academic freedom, but its actions prompted one center board member to resign, citing concerns about academic freedom. Declining comment on the revoked appointment, the professor, George R. Crowley, apologized for his comments.
"Unfortunately, these poor choices of words have caused my comments to be taken out of context or misconstrued," Crowley said via email. "Ultimately, the intent of my presentation was to express my excitement at the great things -- particularly with our excellent students -- that we have been doing at Troy. Looking back, I can see how some of my comments could be taken in a way that disparages Troy, and for that I am sorry."
Crowley, associate professor and associate chair of economics and finance, was slated to become the next department chair. But his dean, backed by Chancellor Jack Hawkins, apparently killed the idea after a political website shared what Crowley said at a meeting of the Association of Private Enterprise Education in Las Vegas this spring.
Speakers at the meeting were secretly recorded, and audio clips and full transcripts were later released by two anti-Koch groups, UnKoch My Campus and Greenpeace.
The gathering drew attendees from many of the dozens of campuses that since 2005 have seen donations from Koch to establish centers to study free enterprise or otherwise promote free market principles. Focused on networking among members of college faculties, policy institutes and industry, the meeting also featured various panels.
To some, the association -- a group of like-minded economists and other scholars and thinkers -- may seem innocuous, or even a positive counterbalance to generally liberal academe. But to others, its annual gathering represents the rising influence of the antiregulation and fiscally conservative Koch foundation on college campuses in a decade that's also seen major declines in public funding for higher education.
Crowley's case is just one in a string of controversies involving Koch-funded academic initiatives; most recently, George Mason University faculty members objected to a plan to rename the law school there after the late U.S. Supreme Court Justice Antonin Scalia. The agreement is contingent upon the creation of two additional academic centers, among other terms.
Donations to establish centers on free enterprise or free market principles on other campuses have come with sticky strings, such as, some say, in curriculums or faculty appointments. BB&T Bank once supported many of these initiatives, and agreements between it and its target colleges and universities reveal a penchant for the free market darling Ayn Rand in particular.
Formerly a partner to Koch on some campuses, and subject to the same brand of scrutiny, BB&T has now turned its philanthropic attentions to financial literary. Koch has taken the ideological reins, but maintains that is largely hands-off.
"We want to ensure that the school retains all authority in determining who the faculty are going to be, what questions they are pursuing, what conclusions they arrive at," John Hardin, Koch's director of university relations, recently told The New York Times.
Crowley is a member of the Manuel H. Johnson Center for Political Economy at Troy, which was funded in 2010 with about $1.2 million in gifts each from Koch, BB&T Bank and Johnson, a private donor and namesake. The Johnson center "provides a dynamic and rigorous education program focused on the moral imperatives of free markets and individual liberty, as well as relevant policy research on current and local issues," according to its website.
During a panel in Las Vegas on being an "intellectual entrepreneur," Crowley said the donation allowed Troy to greatly expand its economics program through the hiring of new professors and other means, and to inject free market principles into the curriculum.
"Our task really was, in a lot of ways, to kind of fundamentally change what Troy was doing," Crowley said at the meeting. "We were basically a straight teaching school, [giving students] a kind of general business degree, that they then went out and did business generally with, and not actually getting them engaged with the actual ideas. …​ We actually at a later point were able to kind of take over the finance major, as well."
Crowley added, "We've had an administration that has kind of let us get away with a lot, as far as hiring people very rapidly and ramming through some of the curricular kind of stuff."
The Johnson center also is "focused on policy-relevant academic research," he said. "We've done stuff that had kind of made a splash, at least at the state level." For example, Crowley said, Daniel Smith, associate professor of economics and associate director of the Johnson center, "has kind of taken it upon himself to try to bring down the state pension system … at least in getting the conversation going there."
Later in his remarks, Crowley also referred to Troy as "third class" in the state, in arguing Johnson center activity has increased the campus's political profile.
"One of the main things we've had to strive for at Troy is that we're very obviously the third-class university in the state -- there's Alabama, there's Auburn and there's us," he said. "And it's really been a big deal for us to get Troy University into actual policy discussions."
UnKoch My Campus released its tapes in April, but no one at Troy seemed to notice until late last month, after a state news website, the Alabama Political Reporter, picked up the story. Soon after, Hawkins, the chancellor, granted an interview with AL.com, disputing Crowley's characterization of the center's operations. Troy believes in academic freedom, diversity and "fair play," but also in "good stewardship," Hawkins said. "We don't just turn people loose to operate at their own devices."
Hawkins added: "I don't think you'll ever hear Dr. Crowley suggest again, nor do I personally believe in my heart that it was his intent, to suggest that we were, quote, a third-tier institution."
The same article references a memo from Tom Davis, executive assistant to the chancellor, sent to the university's Board of Trustees. It says that Judson Edwards, dean of the Sorrell College of Business, was planning a "'refocus' of the mission and activities of the center faculty to concentrate solely on teaching and academic research and service," along with a "90-day moratorium on public policy pronouncements/opinion writing or any other activities that can be construed as political activism."
The memo also announced a "new chair of the department of economics and finance, who will be a member of the finance faculty rather than the economics faculty." Crowley, it said, "who made the comments that brought about this controversy, was scheduled to serve as the department chair, but that appointment has been canceled."
News of Edwards's response to the controversy sparked the resignation of Robert A. Lawson, Jerome M. Fullinwider Endowed Centennial Chair in Economic Freedom at Southern Methodist University, from the Johnson Center's advisory board over concerns about academic freedom.
In a letter to Hawkins, Lawson wrote that while Crowley's words were "poorly chosen," any professor who wishes to "take down" a state program or policy "has an absolute right to try to do so. You may think this professor's stance is wrong, and you are free to support the [the retirement fund] all you want, but you may not penalize one of your faculty for his or her research conclusions or policy views. … Your decision to 'refocus' the Johnson Center's mission and impose a ban on public policy pronouncements for 90 (or more) days violates the U.S. Constitution and your own policy."
Several days after the memo, Edwards seemed to backtrack on some of those plans in a separate note to Johnson center faculty members, obtained by Inside Higher Ed. Edwards said that the "refocus" was centered on overall communications about the institute, with the goal of highlighting its full mission -- not just public policy. But faculty members were free to exercise their academic freedom, even within the 90-day period, he added.
Ideally, Edwards said, university attempts to highlight the center's work with students and academic research would lead to a "more positive public understanding."
Regarding Crowley's rescinded appointment to chair, Edwards wrote he was disappointed that he hadn't been able to inform him in person before the release of the memo. Yet chairmanships remained at his discretion, he said. Crowley will remain a "valuable" member of the faculty.
A university spokesperson said via email that Crowley's use of the term "'take down' was not an accurate way to describe the Johnson center's work, which Crowley has acknowledged. However, the center's research into the efficacy of the state retirement system is certainly protected by academic freedom."
The spokesperson clarified that there is "no moratorium on faculty exercising academic freedom or speaking publicly on any topic." However, he said, "Troy's policy regarding academic freedom requires that faculty speaking publicly use good judgment and be respectful of the opinions of others."
Edwards has requested a review of the Johnson center's public outreach, the spokesperson said, "which is not meant to change the content or direction of the center's research. Rather, the aim is to examine the ways in which the center's research, teaching and service are being communicated publicly."
Stephen Miller, executive director of the Johnson center, said he didn't believe he was being asked to refrain from writing opinion pieces, and that he didn't doubt Edwards's commitment to academic freedom. He declined comment on Crowley's lost chairmanship.
Smith, the scholar who Crowley said wanted to "take down" the state retirement system, declined comment on Crowley's case but said his own work on Alabama pension policy makes it clear that "that promises made to past and current public employees are -- and should be -- contractually guaranteed." Since his analyses find that the system is "severely underfunded," he said, "I do recommend transitioning new public employees, and any current public employees that elect to do so, from the current defined benefit pension plan to defined contribution individual retirement accounts."
Crowley said his comments in April were made to a room of about 20 people, many of whom were friends. "I love Troy, our students and the work we continue to do here," he said.
Peter Bonilla, director of the Individual Rights Defense Program at the Foundation for Individual Rights in Education, said FIRE was concerned by Troy's initial response to Crowley's comments because "limiting or prohibiting speech by faculty on matters of public policy raises fundamental academic freedom concerns." Faculty at public universities "have every right to engage such debates, both in their roles as faculty and in their capacities as private citizens," he added.
Regarding fears about corporate influence on campus, Bonilla said that as long as institutes established for a certain discipline or purpose uphold their commitments to academic freedom and scholarly inquiry, "the identity of the donor should not matter."