You have /5 articles left.
Sign up for a free account or log in.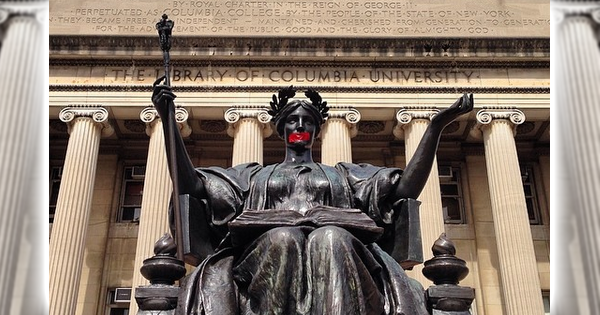 A federal appeals court on Friday revived a lawsuit accusing Columbia University of engaging in illegal antimale bias in the way it responded in 2013 to a female student's allegation of sex assault by a male student.
The suit was filed under Title IX of the Education Amendments of 1972, which bars sex discrimination by colleges receiving federal funds. The finding could be significant not only for those in the case but for many other colleges involved in litigation over their findings on sex assault allegations.
A growing number of male students whose colleges have found them guilty of sex assaults have gone to court and successfully won rulings against those institutions. But those court wins for male students have largely been in cases based on due process and procedural rights (arguments that have been particularly effective at public institutions).
Until recently, Title IX lawsuits by male students involved in sex assault cases have largely been rejected by courts. There have been some other wins for male students, but this one comes from the U.S. Court of Appeals for the Second Circuit, and thus sets a precedent in that circuit and could be influential elsewhere.
"The decision will encourage many more courts not to dismiss comparable Title IX complaints at early stages. That means more litigation, more discovery and more settlements," Gary Pavela, editor of the Association of Student Conduct Administration's Law and Policy Report and former president of the International Center for Academic Integrity, said via email. "More settlements are likely because not many university defendants (or their insurance companies) want juries deciding these matters, especially when standards for consent are so broadly and vaguely written."
The facts in the case have yet to be tried because a lower court dismissed the case. As a result, the appeals court decision describes the facts in ways that are most favorable to the student who sued Columbia, seeking to determine if there is a possibility that these facts could lead to a legal victory for him. While the appeals court determined that there was such a possibility, leading it to revive the suit, that does not mean the facts as described will survive legal scrutiny.
That said, the court described the situation this way: Columbia found John Doe (the plaintiff has kept his name sealed) guilty of forcing unwanted sexual intercourse on Jane Doe (the pseudonym given for the woman who charged him under Columbia's policies). John Doe was suspended for a year, but because he lost credit for the semester in which he was sanctioned, he was effectively suspended for a year and a half.
Among the assertions from John Doe that the court noted together create the possibility of a Title IX violation:
On the night they had sex, Jane Doe suggested a place (her suite's bathroom) and left John Doe there while she went to her room to get a condom, suggesting that the interaction was consensual, he says.
Columbia didn't interview multiple witnesses suggested by John Doe to verify that he didn't force himself on Jane Doe.
Columbia said it didn't need to interview those witnesses because John Doe wasn't found guilty of forcing himself on her on the night of the alleged assault, but of having "coercively pressured" Jane Doe over a period of weeks. (The court said that this was no reason not to have interviewed his suggested witnesses, who he said could have helped the university understand what happened during those weeks and on the night of the alleged assault.)
Columbia failed to inform John Doe of his rights during the review process, he says. For example, he was not informed that the hearing would start by asking him to make a statement until the hearing itself.
Many at Columbia criticized the university at the time of this investigation, saying that Columbia in the past had failed to properly investigate sexual assaults. Many at Columbia were concerned about this criticism and the negative publicity it was bringing on the university.
The appeals court said that, taken together, this evidence if proven to be correct at trial could allow John Doe to demonstrate the sort of sex bias that Title IX bars. If he can prove in a trial that Columbia didn't provide him with his rights under university policy, it could be possible to find that the publicity and criticism of the university resulted in a desire to favor female complainants over male students accused of rape, the court said.
A spokesman for Columbia said that, as a matter of university practice, it does not comment on ongoing litigation.
Pavela said that a footnote in the case could be especially significant. The appeals court said John Doe need not show a conscious antimale bias throughout the university's system for adjudicating sex assault claims. Rather, a finding that the process was influenced by the publicity and criticism could demonstrate illegal discrimination, the court said.
"It is worth noting furthermore that the possible motivations mentioned by the district court as more plausible than sex discrimination, including a fear of negative publicity or of Title IX liability, are not necessarily, as the district court characterized them, lawful motivations distinct from sex bias," the footnote says. "A defendant is not excused from liability for discrimination because the discriminatory motivation does not result from a discriminatory heart, but rather from a desire to avoid practical disadvantages that might result from unbiased action. A covered university that adopts, even temporarily, a policy of bias favoring one sex over the other in a disciplinary dispute, doing so in order to avoid liability or bad publicity, has practiced sex discrimination, notwithstanding that the motive for the discrimination did not come from ingrained or permanent bias against that particular sex."
Pavela predicted that the footnote "will be cited often."
He also said that Columbia appears vulnerable here because of the nature of the charges. He noted that the "accused student reportedly 'directed unreasonable pressure for sexual activity toward the complainant over a period of weeks,'" according to Columbia's findings. Said Pavela: "I have no idea what 'unreasonable pressure' means. Does it include repeated verbal requests? Appeals for sympathy? Complaints of unrequited love? Thankfully, comparable standards aren't applied to married couples nationwide."
Pavela said that the decision's emphasis on Columbia's possible motivation for siding with female students is likely to suggest a strategy for lawyers who represent male students suing colleges. "More plaintiffs' attorneys are going to be doing aggressive discovery of our sexual misconduct training materials. Materials written in ways that appear to tilt the proceedings against the accused will be their Holy Grail," Pavela added.
He also noted that plaintiffs in Title IX suits can sue for damages and fees for lawyers, making the Title IX approach attractive to many lawyers.