You have /5 articles left.
Sign up for a free account or log in.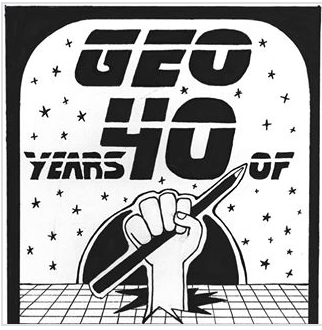 Graduate students generally celebrated this week's decision from the National Labor Relations Board saying that graduate assistants at private institutions may now form unions because being students doesn't preclude them from also being employees.
But the decision elicited doom and gloom from others, including the board's one dissenting member, who said classifying graduate students as employees could "wreak havoc" on their educations.
Philip A. Miscimarra wrote in his dissent in the case involving student workers at Columbia University that for "most students including student assistants, attending college is the most important investment they will ever make … I do not believe our statute contemplates that it should be governed by bargaining leverage, the potential resort to economic weapons and the threat or infliction of economic injury by or against students, on the one hand, and colleges and universities, on the other."
The American Council on Education followed suit in criticizing the decision, along with some Republican lawmakers. Top concerns were that a proliferation of private university unions would drive up tuition, to compensate for associated cost increases, and would compromise the mentor-mentee relationship central to graduate training.
Critics also said the decision was too sweeping, in opening the door to unions not only for graduate instructors but externally funded research assistants and even other kinds of student workers, such as graders.
But is the sky really falling? Acknowledged throughout but not central to this week's decision is the fact graduate students are already unionized on several dozen public campuses, which -- unlike their private counterparts -- are governed by state law. A look at the American Federation of Teachers-affiliated graduate employee union at the University of Michigan, one of the nation's oldest, suggests that identifying students as workers hasn't held the institution back.
Michigan is one of the country's top graduate institutions, with international recognition for many of its departments. Indeed, other top public institutions -- such as the University of California System and the University of Washington -- have graduate assistant unions. And while Michigan is public, it receives the vast majority of its general funds from tuition and fees. State support made up just 16 percent of that budget in 2015. Most research support is from the federal government.
"It's a specious argument to say that graduate employees are really a driver of costs in higher education," said John Ware, a Ph.D. candidate in applied physics at Michigan's Ann Arbor campus and president of the Graduate Employees' Organization. "Graduate employees are doing huge amounts of instructional work and enormous of amount of research work. So compared to how much work of the university we are doing, what we make in pay and benefits is a fraction of the budget."
As far as relationships between graduate students and professors go, Ware pointed to research suggesting that unionized graduate students on public campuses actually report better levels of support than their nonunionized peers. That same paper was cited in Tuesday's NLRB decision concerning the graduate student union bid at Columbia.
Faculty members seem to agree that the union hasn't negatively affected Michigan, with a few caveats.
"What we have at Michigan works OK, where graduate student instructors are in the union and graduate student research assistants are not," said Bill Schultz, a professor of mechanical engineering at the Ann Arbor campus and president of the Faculty Senate. "I understand and respect that some students are represented by a union and I think it's done good things for them."
At the same time, he said, "it's different and it doesn't work well if everyone -- including research assistants -- were to unionize. … And that's certainly not the minority opinion."
Michigan's graduate student union was founded in 1970. It's gone on strike only once, before it secured its first contract in 1975. It represents about 1,800 graduate teaching and staff assistants on three campuses in collective bargaining, and advocates for about 2,050 additional graduate research assistants who are not formally included in the union.
The Graduate Employees' Organization has battled over the years to formally represent research assistants, and there was a union organizing drive for those assistants in 2011-12. But state labor officials -- similar to the NLRB since 1974, until this week -- have argued that research assistants' work pertains too much to their own educational goals for them to be considered employees. That became law in Michigan in 2012, even though many graduate assistants argue their intellectual work and long hours still benefit the university.
Minimum full-time equivalent, eight-month pay for graduate students at the Ann Arbor and Dearborn campuses was set at $18,200 in 2013, and has increased 2 percent in each year since, according to the union's current contract. The 2013 study cited in the recent NLRB decision in favor of graduate student unions at private institutions found that graduate students on unionized public campuses enjoy better pay than their nonunionized peers, in additional to better support, but Michigan's salaries aren't even near the top of the national graduate employee pay ladder. For reference, the annual national median salary for graduate teaching assistants was $30,810 last year, according to the Bureau of Labor Statistics.
Beyond pay, the Michigan contract ensures important benefits, such as heavily subsidized health insurance; dental coverage; a child care subsidy up to about $4,350, depending on the number of children; parental accommodation and bereavement leave. Class limits are supposed to be set by department, according to the contract, and there are provisions for due process.
A Michigan spokesperson provided basic information on the union. Schultz, the Faculty Senate president, noted that there was significant faculty opposition to the research assistants' union push around 2012.
While individual research assistants who take up instructors' assignments can be accommodated, he said, trying to work researchers into a union setting is lot more complicated than teaching assistants. External funding is never guaranteed, for example, he said, and potentially taking students away from their immediate research to do other kinds of work could significantly slow down their progress to a degree. Moreover, he said, overseeing an assistant's research makes him feel much more like a mentor than an employer.
To the research assistant question, the NLRB said in its decision that Columbia, "while advancing the assistants' doctoral theses, also meets research goals associated with grants from which the university receives substantial income." And because Columbia "directs the student research assistants' work and the performance of defined tasks is a condition of the grant aid, we conclude that the research assistants in this case are employees" under the National Labor Relations Act, it said.
Ware, the president of Michigan's union, is a research assistant, not a teaching assistant. He'd like to be part of collective bargaining, and noted that research assistants on some public campuses are covered by union contracts. At the same time, he said, the presence of the Graduate Employees' Organization has bettered working conditions for all graduate assistants at Michigan. They have access to the same health care plans, for example, he said.
"It's also true in terms of the quality of the work environment -- unions can help to improve workplace climate, and that makes a difference for everybody," Ware added.
Adrienne Eaton, associate dean of the School of Management and Labor Relations at Rutgers University, co-authored the widely cited paper on graduate student union outcomes. She said her research doesn't address costs of graduate student unions directly, but underscored the finding that graduate student employees are paid relatively more than their nonunionized peers. However, she said, "my sense is that the economic issues are not the central concern of many of the grad students organizing in private sector universities, so it's not clear that unionization will push up costs much."