You have /5 articles left.
Sign up for a free account or log in.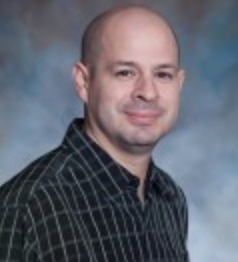 Professors who think they've been treated unjustly in their tenure bids have protested in a variety of ways, including lawsuits and social media campaigns. Juan Rojo, an assistant professor of Spanish at Lafayette College, is doing something different, and arguably harder. After receiving the final word on his failed tenure bid last month, he announced at a faculty meeting this week that he was going on a hunger strike until his job is restored. Rojo's main contention is that his bid was approved by two separate faculty bodies — one unanimously — before it was a rejected by Lafayette's president, Alison Byerly, over concerns about his teaching. Much of the evidence she cited against him was taken from student evaluations of teaching, which can be highly subjective.
"[W]hile this might be a case of injustice against me and, by extension, my family, the repercussions are far greater," Rojo said at the faculty meeting. "At stake is the role of faculty in the tenure process. If the granting of tenure is primarily a faculty decision and the faculty by way of two committees have voted 12-1 in favor of granting tenure, how does the single vote of the president overturn that decision? This is simply not right." 
The college released a statement saying it respects Rojo's right to protest his tenure denial, but that it hopes "he will express his views in a way that does not endanger his health."
Rojo's story has received a good deal of local attention, in Pennsylvania. Most of the comments on a local news story poke fun at his protest or ridicule the notion of tenure. Yet while Rojo may appear unsympathetic to some, his case does raise questions about shared governance at Lafayette and the role of student evaluations of teaching in tenure decisions — especially those concerning scholars of color.
Rojo started on Lafayette's tenure track in 2008. Admittedly, he said in an interview, his first year of teaching was "abysmal." His midterm review also noted concerns about his teaching style, he said, though he had dramatically improved by 2015, when he applied for tenure. His department apparently thought so, too: its tenure committee voted to approve his bid, 6-0, with his department chair calling his teaching "exemplary." Next, a college-wide promotion, tenure and review committee studied his some 1,000 page application. Vote counts for that committee are confidential, but Rojo said it appears based on formal feedback that that vote was 6-1. Indeed, the committee's initial report cites one dissenting voice.
The college-wide committee strongly endorsed Rojo's service and research, calling his work on sex tourism "promising." He's written a book on the Mexican student movement of 1968, published by Palgrave Macmillan, among other publications. But the committee observed a pattern in some of Rojo's teaching evaluations from students in upper-level courses in particular that he was "unfair, intimidating and a harsh grader." Some students also said he didn't return work in a timely fashion. Yet others noted that he is a "challenging and inspirational teacher" according to the college-wide committee. Overall, it said in its recommendation, "most [members] concluded that Rojo meets the teaching standards outlined in the Faculty Handbook."
That was in December. In March, Byerly, the president, expressed her non-concurrence, saying in a memo that the Faculty Handbook clearly states "teaching is the most important criterion for tenure and promotion." Rojo's negative teaching evaluations suggest that he has not achieved the "distinction in teaching" required for tenure, she wrote. 
In April, the college-wide committee submitted a response to Byerly, reaffirming its initial support for Rojo and saying her reasoning against his was short of "compelling" — the Faculty Handbook standard for a reversal of its recommendation. 
The Board of Trustees, which had by then received Byerly's negative recommendation, soon formed a subcommittee to evaluate the case. In May, the subcommittee referred it back to the college-wide faculty committee and, Rojo says, recommended -- outside of protocol -- that it meet with Byerly. Nevertheless, the college-wide committee in June submitted a third endorsement of Rojo's bid.
Yet the board informed Rojo last month that it was accepting Byerly's recommendation. As of now, this is his final year on campus.
As its tenure standards indicate, Lafayette is an unabashedly teaching-focused institution: teaching that is good simply isn't good enough. But most of the evidence cited against Rojo comes not from observations of his teaching or his pre-tenure reviews, but rather student evaluations of teaching. That's potentially problematic to his supporters because numerous studies suggest that these kinds of evaluations are highly subjective and are particularly critical of women and scholars of color. Even the college-wide committee in its second recommendation to Byerly warned that such evaluations should be used "judiciously" in personnel decisions.
A widely-cited study on gender bias in such evaluations published earlier this year, for example, concluded that the "onus should be on universities that rely on [student evaluations of teaching] for employment decisions to provide convincing affirmative evidence that such reliance does not have disparate impact on women, underrepresented minorities, or other protected groups." Absent such specific evidence, such evaluations "should not be used for personnel decisions," it says. 
A Lafayette spokesperson did not respond to requests for comment about the role of teaching evaluations in tenure decisions at Lafayette, nor about statistics on faculty members of color there. But he said all procedures were followed in in Rojo's case. Rojo said that his primary concern remains the future of shared governance at Lafayette, but that the last several tenure denials on campus have been to scholars of color. The campus climate for scholars of color can also be chilly, he said. A colleague once suggested that he take it easier on "upper-class" students, lest he reveal the "chip on his shoulder," for example. Rojo guessed the colleague might have assumed he's lower-class because he's Mexican-American.
Ironically, he added, Lafayette -- like so many other campuses -- is currently trying to diversify its faculty. In that sense and others, Rojo's case recalls that of another scholar of color denied tenure at an institution that's been criticized as lacking diversity among both its faculty and study body. Earlier this year, Dartmouth College rejected a tenure bid by Aimee Bahng, a popular, innovative assistant professor of English. That's despite the unanimous backing of her department, members of which fought for a reversal of the decision that happened higher up the chain. Bahng's rejection happened after at least one other professor of color was denied tenure, despite unanimous support from his department. It caused some on campus to wonder if race was at play.
In any case, Rojo did grow up poor. And that's something that's prepared him for what's ahead, he said. "I'm no stranger to hunger."
Rojo said he's well aware that his strike might limit his chances of finding other jobs, and that it might not result in getting spot at Lafayette back, either. It's still worth it, he said. 
"I felt like I needed to do something — if I left here and didn't look back, I didn't want to say, 'I could have done that,'" he said. "Essentially, I have very little left to lose. And if I didn't do this, someone else would have done something similar. Those three months between December and [the president's decision in] March were agonizing and I can't imagine seeing any of my friends go through that. It's simply not right."