You have /5 articles left.
Sign up for a free account or log in.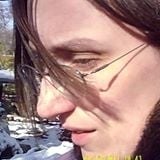 Saint Louis University must pay $367,000 in damages to a former professor who alleged she was denied tenure because of her gender. That's what a Missouri court decided late last week following a trial by jury. The university says it's "disappointed" in the verdict and is reviewing its options.
The case is one of several high-profile tenure disputes across academe in recent years involving claims of gender discrimination. Historically, courts have been reluctant to question tenure decisions, given the traditional judicial deference given to higher education.
The plaintiff in the Saint Louis case, Cornelia Horn, was an assistant professor of theology from 2004 to 2012. Her complaint says that she was one of a handful of women in her department, and that out of 20 tenured professors, just two were female. It says she experienced "bullying and intimidation" from her male peers, which she was later retaliated against for reporting.
Horn's attorney, Jonathan Berns, described the intimidation as cultural but hinging on two events. In the first, an older, male colleague sent a "belittling" email about a dispute over a textbook purchasing decision to Horn, copying several male colleagues. In the second, Horn was teaching when an male colleague entered the room yelling at her and "demeaning" her for allegedly using the wrong room. Berns said Horn believed the professor would have treated a male colleague "with more respect," especially in front of students.
Horn reported her concerns in 2010 to her department chair and Saint Louis's acting academic vice president, which led to a formal investigation. Several months later, she applied for tenure. Her department approved her bid in a split decision, but her department chair, the Reverend J. A. Wayne Hellmann, wrote a separate recommendation against tenure. In it, he cited the investigation as evidence of Horn's lack of collegiality, Berns said, along with her requests for research leave. He also raised concerns about her effectiveness as a teacher; Berns said that while Horn did have some troubles with instruction earlier in her probationary period, she'd worked hard to correct them and had been rated highly as a teacher for the two years prior to the tenure decision. He said her research record was repeatedly praised.
A college-level committee and Horn's dean approved her bid at the next level of review. But a university-level committee rejected the bid, relying heavily, Berns said, on Father Hellmann's letter. That recommendation was forwarded to the academic vice president involved in the discrimination complaint, Manoj Patankar, who rejected Horn's bid. She alleges that decision was based not on her credentials but on her speaking out against the culture of her department.
Horn appealed Patankar's decision, but Saint Louis's then president, the Reverend Lawrence Biondi, upheld it, according to the complaint.
Berns said much of the eight-day trial focused on demonstrating how Father Hellmann's letter had tainted the decision-making process, and on the department's "starkly different treatment for male and female professors" -- especially in terms of promotion and tenure. Over 40 years, he said, the department promoted just one woman to associate professor with tenure, while a number of other women -- including Horn -- were either denied tenure or fired before they could apply. Yet virtually every male tenure-track professor was promoted over the same period, he said. (The second female tenured professor in Horn's department was hired with tenure.)
The jury sided with Horn's gender discrimination claim, 9 to 3, Berns said. The vote for the retaliation claim was 11 to 1 in Horn's favor.
"Even though the university had detailed procedures for review, when discrimination was injected into the process, it corrupted and destroyed the legitimacy of the ultimate decision," Berns said.
Father Hellmann could not immediately be reached for comment.
The university said in a statement that consideration of a faculty member's application for promotion and tenure is a "significant decision," as a successful bid "guarantees a faculty member a lifetime appointment."
The university "has a robust process for evaluating applications for promotion and tenure and does not discriminate or retaliate against anyone because of sex, race, color, religion, national origin, ancestry, disability, age, sexual orientation, marital status, military status, veteran status, gender expression/identity, genetic information, pregnancy or any other characteristics protected by law," it said.
Horn initially wanted possible reinstatement, which is often sought in tenure disputes but rarely awarded. But Berns said she recently was offered a desirable position overseas, making the issue null.
Horn isn't alone in alleging her gender disadvantaged her in the tenure process.
Kimberly Theidon, now the Henry J. Leir Chair in International Humanitarian Studies and a tenured professor of human security at Tufts University, in 2014 sued Harvard University after she was denied tenure in the anthropology department. The lawsuit is ongoing; Theidon in her complaint alleges that she was discriminated against on the basis of gender and retaliated against for speaking out against campus sexual assaults.
In another example, Kristen Stromberg Childers, a former assistant professor of history at the University of Pennsylvania, sued that institution in 2014 for gender discrimination. She alleges her maternity leaves and family medical leave to take care of a sick child biased the tenure process against her, in part because her faculty peer evaluators called hers a "complicated case" in which it was "especially hard to judge productivity." That case is also ongoing. Both Harvard and Penn have challenged the assertion that gender plays any role in tenure decisions.