You have /5 articles left.
Sign up for a free account or log in.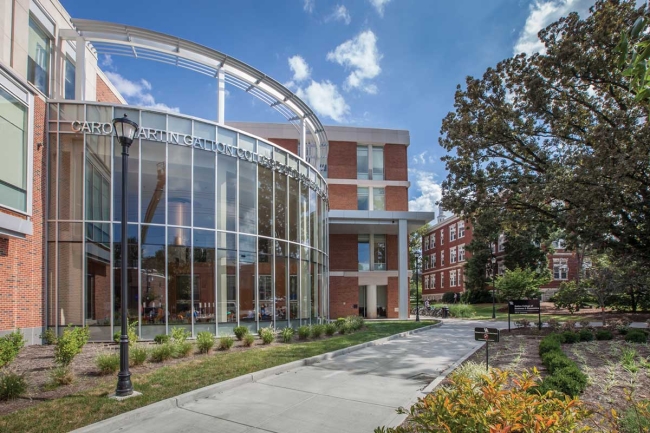 Is a gift that can be taken back at any time a gift at all? That's what faculty members at the University of Kentucky are asking in light of a proposed $10 million center for the study of free enterprise, to be funded by the Charles Koch Foundation and Kentucky resident John Schnatter, of Papa John's Pizza fame.
After a split vote by the Senate Council, the full University Senate voted this week in a symbolic motion to endorse the center's academic mission -- but not its terms. Of particular concern is a stipulation by Koch and Schnatter that their gift, to be doled out incrementally over five years, must be reviewed annually and may be revoked at 30 days' notice. That potentially leaves the university on the hook for the center or -- worse, some faculty members say -- sacrifices researchers' academic freedom.
Constant risk of losing funding could chill work that doesn't meet the funders' approval, critics say. Koch regularly opposes government regulation, for example, and Schnatter's conservative political views are well-known.
Kentucky's Board of Trustees has ultimate authority over the future of the John H. Schnatter Institute for the Study of Free Enterprise. Eli Capilouto, Kentucky's president, announced the donation to board members late last year, saying, "We place students first in everything that we do. This gift addresses that priority by investing in academic excellence and the infrastructure that enhances learning."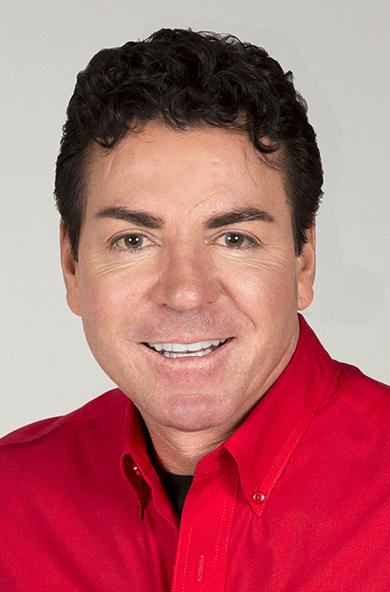 A university news release about the institute, to be housed in the Gatton College of Business and Economics, described it as engaging "the university community and the public in a serious and sustained examination of the impact of private enterprise and entrepreneurship on society." Funding will create five new faculty lines and research and graduate fellowships, among other things.
The Schnatter Institute will pick up on the work begun by Gatton's BB&T Bank-funded Program for the Study of Capitalism, according to Kentucky. BB&T, which supported the study of the "moral foundations" of capitalism -- especially through the works of Ayn Rand -- on many campuses in the South in the 2000s, has since diverted its philanthropic attentions toward financial literacy. Koch has expanded its higher education footprint since that time, donating money to hundreds of campuses for the study of free markets as state support for public education has dwindled. Many agreements involve centers for the study of free enterprise, similar to what's being proposed at Kentucky.
The Schnatter center is far from the first Koch gift that has proved controversial. Original terms of Florida State University's 2008 agreement with Koch, for example, allowed an outside advisory board to veto faculty candidates -- a major problem for faculty advocates who maintain that personnel decisions should be made primarily by professors. At George Mason University, a move to rename the law school after the late U.S. Supreme Court Justice Antonin Scalia also stated that the agreement could be ended at 30 days' notice, with "all unexpended contributed amounts" returned within an additional 15 days. Faculty members continue to protest that deal, which involved funding from Koch for scholarships (a second, anonymous donor requested the Scalia namesake).
A planned $2 million center at Western Carolina University recently sparked so much negative faculty reaction that the central administration announced that a faculty task force would help oversee the implementation of the gift, according to the Smoky Mountain News.
Kentucky administrators have promised that hiring for the center will happen through regular faculty channels, and that it's prepared to fund the center if Koch or Schnatter pull out.
"Our University Senate strongly affirmed the freedom of the Gatton faculty and the academic content of this important initiative," Jay Blanton, a spokesman for Kentucky, said via email Tuesday. The university will now work with the board "to assure everyone that this innovative initiative ensures academic independence in terms of curriculum and hiring, as do all of our donor agreements."
The University Senate's vote count on the center was 44 in favor and 24 opposed, with three abstentions, based on academic merit. Regarding its organization structure, the tally was 37 for and 40 against, with four abstentions.
Ernest Yanarella, professor and chair of political science at Kentucky, is one of the Schnatter center's biggest critics. He said the 30-day notice is simply "one of the many strings attached to the [agreement] that give the Koch and Schnatter foundations control over the institute and its programs and direction." That chills free inquiry "to the extent that it closes off investigation of the negative facets of capitalism and those modifications to capitalism" made by some other countries to achieve a more moderate system, he added.
In a presentation to the University Senate on Monday, Yanarella highlighted additional concerns about the agreement, including the selection of a director and associate director prior to final board approval. He highlighted that the center is subject to annual review and a report verifying its compliance with terms. Calling the 30-day funding-revocation note an "escape clause," Yanarella asked if the $10 million was really a "Trojan horse."
John Garen, BB&T Professor of Economics at Kentucky, and future director of the Schnatter center, said he was not concerned about outside interference in research. That's because "these donors are very interested in the track record we've established here -- not only in my own research [on free markets] but that of several of my colleagues -- and I anticipate that interest will continue."
Some advocates of free market centers on other campuses have argued that their views are underrepresented across higher education and therefore particularly in need of the kind of home the Koch gift provides. Garen didn't say whether his views were underrepresented among economists, but he said the center "does not impinge on academic freedom -- in fact it's an expression of academic freedom because this is the sort of research program we've developed here …. This is an important subject."