You have /5 articles left.
Sign up for a free account or log in.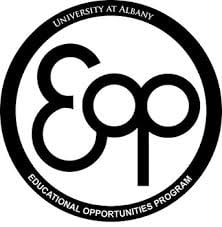 The State University of New York at Albany is facing criticism over how students are treated during the summer orientation of its Educational Opportunity Program, which provides admission, discounted tuition, free tutoring and other opportunities for economically and educationally disadvantaged students.
The program's mandatory five-week orientation aims to "remediate, enrich and better prepare" the program's incoming freshmen for the rigors of campus life and is known for having a strictly enforced list of rules the students must follow. But an article published in the university's student newspaper, the Albany Student Press, on Tuesday alleged that the punishments for breaking these rules are "draconian" and akin to hazing rituals.
"Some of these rules and punishments intersect with national definitions of noncriminal hazing and raise questions about how much personal freedom disadvantaged students must relinquish in exchange for an opportunity to attend a public university," the newspaper stated. The article describes the program as barring students from interacting with the rest of campus and threatening students with further isolation if they break any rules.
Karl Luntta, a spokesman for the university, did not dispute the article's claims, but defended the program on Tuesday. He said the university had already begun a review of the program's guidelines and procedures, while still touting its effectiveness in preparing students for college.
"We seek to provide an outstanding experience for all of students," Luntta said. "With retention and graduation rates that exceed those of the overall student population, EOP is highly effective in supporting students' educational success, including many who are first-generation students. While we differ with the article's characterization of the summer program, we believe that the questions raised deserve further scrutiny."
Some of the orientation's practices, as described by the student newspaper, are unusual. The Albany program's code of conduct, which the Albany Student Press obtained through a freedom of information request, tells female students to keep their shoulders covered and to wear a bra. Male students are told not to wear sagging pants or "wife beater" undershirts. Students are told if they are caught using a cellphone or violating the dress code they may be kicked out of the program.
Students are told not to interact with anyone outside the program during the orientation's five weeks.
Students who break the rules -- which also include keeping common spaces clean and being quiet on campus walkways -- are punished with a sanction called "lockdown," in which the students are not allowed to speak to anyone except instructors and program employees. If a student in this group is caught speaking to anyone else, the lockdown may be extended by an additional day for each infraction.
"This punishment also kept us from ordering food, doing laundry and interacting with others," said one student who was a member of a cohort that broke a rule. "That's why often we were called the 'isolation kids.'"
When students are punished on an individual basis, they are forbidden from interacting even with other students in the program. Another punishment, called "bed rest," confines students to their bedrooms. Program administrators told the Albany Student Press that the harsh punishments help prepare students for a more disciplined environment than what they may have experienced in high school or at home.
"Once we went back home for two weeks, we would actually miss the school," one student told the newspaper. She explained that program officials told her group that by the end of the five-week orientation they would be a "family." The notion of punishment and isolation being used to create a sense of family is one that is common in instances of fraternity hazing or cult behavior.
Emily Pualwan, executive director of HazingPrevention.org, declined to discuss the specific allegations at Albany, but stressed that hazing can occur in any group environment, even those sponsored and organized by a university.
"We know from research that hazing can occur in many settings, when there is a dynamic between those in a group and those wanting to join," Pualwan said. "While we do not know the particulars of this situation, we encourage everyone to research their school policies and state laws regarding acceptable behaviors."
Only students who complete the program gain admission to the university. Graduates of the orientation are also rewarded with black T-shirts that state "I Survived EOP Summer."
While students told the Albany Student Press that they found some of the rules and punishments to be extreme, they also said the "trade-off" of being better prepared for college made enduring the orientation worth it. Alumni of the program offered a similar assessment on social media Tuesday after the article was published, saying they needed the structure that the strict rules provided.
"Let me just say that the real world is just as intense as EOP summer was, so suck it up," one former student wrote. "Life doesn't get any easier. If it weren't for EOP, I'm 100 percent sure I wouldn't be where I am now."