You have /5 articles left.
Sign up for a free account or log in.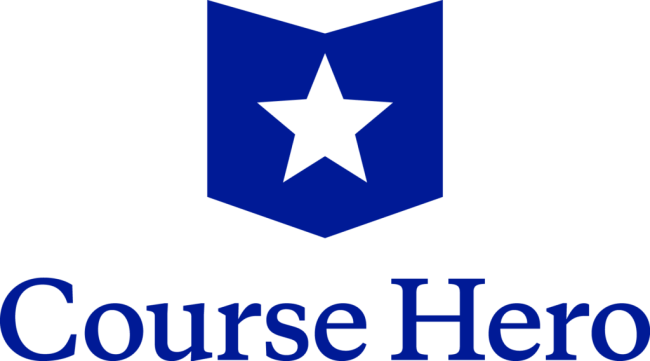 George D. Gollin, professor of physics at the University of Illinois at Urbana-Champaign, recently discovered that one of his students had posted a copyrighted homework assignment to Course Hero, an online learning platform, and solicited "tutoring help" -- in reality, paying a user located at the University of Nairobi in Kenya to solve the problems.
"I don't know how to do them please help me," the student wrote. "Please show me the procedures!"
The tutor, going by the username qualitywork54, in less than 12 hours returned several handwritten pages of homework solutions.
"Hope everything is clear," the tutor wrote. "In case of any query am here to help. Any more assignments please."
The student didn't even get his money's worth. Gollin let his teaching assistants grade the work without informing them of the circumstances. They gave the problem set a 33 on a 100-point scale, well below the average of 88.
The case is an example of the headaches caused by websites that offer online study guides and tutoring services, as well as general question-and-answer sites where students sometimes ask for homework help. Professors have been worried about this kind of hand-me-down cheating since the dawn of the test file, but taking those files online has opened new avenues for contract cheating under the guise of student support.
Faculty members can take legal action to remove copyrighted materials from the internet, but the tools at their disposal -- such as the Digital Millennium Copyright Act of 1998 -- require them to spend time actively searching for their own intellectual property and request it be taken down.
"It's very hard for us to know how many websites are out there doing this and what fraction of our students use these resources," Gollin said in an interview. "I found this one just by accident." In this case, the student's post appeared in a Google alert that Gollin runs to track mentions of his own name online.
Based on conversations with students and other faculty members, Gollin said, a significant minority of the students in UIUC's introductory physics courses regularly purchase answers to homework assignments or find them for free online.
Patrick Mork, chief marketing officer for Course Hero, said in an interview that it and other platforms that offer homework help are "largely misunderstood." The company, which was founded in 2006, exists to save students time by aggregating content that could help them understand the concepts being taught in their courses, he said.
"Course Hero today isn't just about documents or study guides or old test results to help you study," Mork said. "Our goal is to provide an online platform that helps students master their material by supplementing what happens in the classroom through an environment that is essentially very personalized and collaborative."
While many users come to Course Hero for legitimate tutoring, some of its tutors are in the same category as qualitywork54. Many of the questions posed to cjcj61990, listed as a popular tutor, consist of users asking them to write whole papers.
"I need help writing a 1,000-word essay in MLA format for my business law class," one user wrote to cjcj61990 Monday evening. "The essay topic is a legal problem that confronts society today and I was assigned foreclosures in New Jersey that followed Hurricane Sandy." Cjcj61990 responded with a finished paper early Tuesday morning.
Course Hero has in the past banned users for repeatedly violating its honor code -- which states, "[Don't] use Course Hero materials or tutors to complete assignments when instructed not to use outside help" -- and its terms of service, though Mork did not say how many times users can violate those policies. The company also uses technology that detects and blocks students from posting content that has previously been removed in response to a DMCA takedown request.
The technology doesn't detect copyright violations before the material is posted, however. In Gollin's case, for example, each page of the homework assignment was marked with copyright language.
Mork said users upload hundreds of thousands of documents to Course Hero each month, but that the company receives takedown requests for only 0.04 percent of them. Of course, that number doesn't take into account cases of copyright violations where faculty members don't submit a takedown request or are unaware that their intellectual property is being shared online. When the company receives a takedown request, it typically processes it within 24 hours, he said.
"The challenge that we face is that the act of educating values in students and encouraging them to learn for the sake of learning is something that fundamentally happens at home and in the classroom with their teachers," Mork said. "We can only reinforce that. It's very hard for us to fundamentally change people's views."
The online availability of solutions to homework problems is changing how some instructors run their courses. Some faculty members, such as Gollin and his colleagues in the physics department, have changed their grading scales to rely more heavily on exams. Others allow students only a glimpse of their graded work before requiring them to hand it back or spend extra time to create brand-new homework questions every time the course is offered.
Gollin said he was worried about what he described as a growing unwillingness among students to spend time grappling with homework problems in order to learn.
"A larger fraction of learning comes through the wrestling around with problems," Gollin said. "We've really had shot out from under us the incentives we can offer for students to actually engage with problems in a way that causes them to learn. … That means we rely on a small number of measurements -- two or three midterms and a final -- to calculate their grade."