You have /5 articles left.
Sign up for a free account or log in.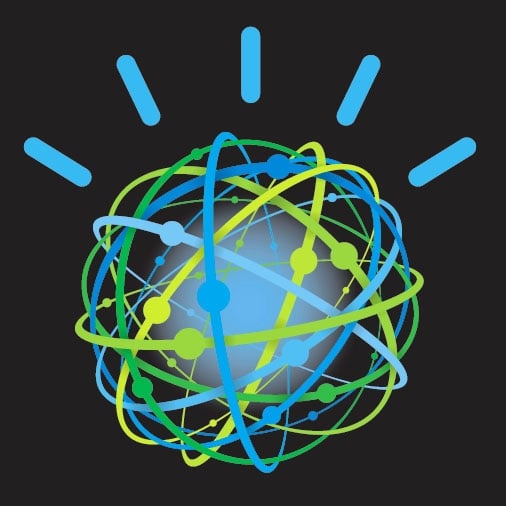 This company behind the Jeopardy!-winning computer, Watson, is now establishing itself in the adaptive and personalized learning markets.
What is IBM?
The company is partnering with a small number of hardware and software providers to bring the same technology that won a special edition of the game show back in 2011 to K-12 institutions, colleges and continuing education providers. The partnerships and the products that might emerge from them are still in the planning stage, but the company is investing in the idea that cognitive computing -- natural language processing, informational retrieval and other functions similar to the ones performed by the human brain -- can help students succeed in and outside the classroom.
Chalapathy Neti, vice president of education innovation at IBM Watson, said education is undergoing the same "digital transformation" seen in the finance and health care sectors, in which more and more content is being delivered digitally.
"By virtue of conducting a process [digitally], you can capture data about that process in ways we were not able to capture before," Neti said in an interview. The data, he added, can benefit advisers and faculty members when they're helping students make decisions about their education, or students themselves as they progress through their course work.
IBM has been out of the personal computer market for more than a decade, and just as you no longer see any laptops branded with the "Big Blue" logo, the company won't be releasing its own adaptive learning platform or learning management system. Instead, IBM is working with major companies to bring its technology to market.
In higher education, IBM is at the moment working with Blackboard and Pearson on student retention and tutoring, respectively. Both education companies are this fall beginning to test a handful of early prototypes, exploring potential use cases and working with clients to learn what sort of software they are interested in.
Pearson is testing what Angie McAllister, senior vice president of personalized learning and analytics, described as an "intelligent tutoring system." As one of the major course material publishers in the market, Pearson controls a wealth of content, and it is testing IBM's technology as a way to offer one-on-one tutoring using artificial intelligence.
IBM is steering clear of referring to its technology as "artificial intelligence," however, as some may interpret it as replacing what humans already do.
"This is about augmenting human intelligence," Neti said. "We never want to see these data-based systems as primary decision makers, but we want to provide them as decision assistance for a human decision maker that is an expert in conducting that process."
Speaking to Inside Higher Ed during last month's Educause Annual Conference, McAllister outlined three use cases Pearson is exploring. For example, Watson technology could power a virtual assistant similar to Apple's Siri or Amazon's Alexa, which students could chat with if they need help while studying. Watson could also help students if they are taking a quiz online, detecting if they are stumped by a particular question and suggesting course content that might help them progress. Additionally, Pearson may look at integrating Watson technology in study guides.
McAllister said Pearson isn't prepared to say when those prototypes might reach the market, but added that the company will spend the next six months to determine what use cases, if any, to develop further.
"Digital learning opens up exciting new possibilities to improve access and outcomes in education," Tim Bozik, president of global product at Pearson, added in a statement. "Our partnership will use the power of Watson to help students stay engaged and deepen their learning, complete their degree and be better equipped for their careers. Teachers are the most important factor in delivering a great education. The partnership will support teachers by providing better digital tools and enabling personalized learning for their students."
While Pearson is mainly focusing on students, Blackboard is working on tools for advisers and faculty members, said Katie Blot, the company's chief strategy officer.
"We're very focused on student pathways, support and persistence," Blot said in an interview. She highlighted Planner, a student planning tool, as one potential Blackboard product that could benefit from Watson technology.
"We have tools that … help students make decisions about where to go next with their academic journey," Blot said. "Then we can give that data to advisers to help them optimize their time. That's an area we're really excited about."
According to Blackboard's tentative timeline, the company plans to settle on use cases within the next month and a half and make beta versions available to a small group of early adopters next fall. Whatever products come out of the development could see a wider launch in 2018, Blot said.
Neti said Blackboard and Pearson are the first of IBM's partners in higher education, and that the company intends to build an "ecosystem of partners" in the future. IBM is also partnering with companies such as Apple, Office Depot, Sesame Workshop (the nonprofit behind Sesame Street) and Udacity at other levels of education.
"We are now out of the gate with the biggest players," Neti said. "With our platform, we can accelerate the digital transformation."