You have /5 articles left.
Sign up for a free account or log in.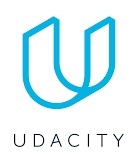 Earlier this year Udacity, a Silicon Valley-based online course provider, announced a new perk for those considering its nanodegrees, which are short-term bundles of courses in technology-related fields such as data science, basic programming and app development.
"Earn a nanodegree credential and we will guarantee you a job within six months of graduation or give you 100 percent of your tuition back," Sebastian Thrun, Udacity's co-founder, wrote in January. (Thrun left his CEO perch with the company in April.)
Udacity isn't the only nontraditional higher education provider to offer some form of money-back guarantee. Several coding boot camps, including Bloc, the Flatiron School, App Academy and others, have in place similar tuition refunds that are tied to employment.
The idea, say those companies, is to stand behind their product, putting money toward the promise that students can earn a valuable credential in exchange for their tuition dollars, time and effort. And the money-back guarantees come as public doubt is growing about the value of postsecondary credentials.
State and federal agencies, however, tend to take a dim view of money-back guarantees in higher education. After cracking down in past decades on colleges that made fraudulent promises of high-paying jobs for graduates, regulators generally prohibit colleges and even nonaccredited providers from offering such guarantees.
For example, laws governing for-profit postsecondary institutions in New York State prevent "assuring or seeming to assure employment in any business, establishment or occupation." The state also requires education providers to say in enrollment agreements that "while placement service may be provided, it is understood that the school cannot promise or guarantee employment to any student or graduate."
California has similar rules in place, requiring that institutions not "promise or guarantee employment, or otherwise overstate the availability of jobs upon graduation."
Likewise, the Federal Trade Commission has investigated degree-issuing colleges over job-placement claims, sometimes collaborating with the U.S. Department of Education and other federal agencies in those probes.
Yet the rules on money-back guarantees are hardly clear, varying across states and applying differently to noninstitutional online providers. As a result, Udacity and boot camps have largely avoided running afoul of the rules, typically through being exempt from state licensing or with money-back guarantees that sound more like tuition-refund policies than riskier employment guarantees.
And some higher education observers think the time has come to revisit the concept, saying a money-back guarantee can be a valuable form of accountability that in some ways resembles the thinking behind risk sharing in higher education.
Risk sharing, an increasingly popular concept with bipartisan support in Washington, refers to policies that would put colleges at least partially on the financial hook for their graduates' ability to repay loans or their performance on other debt- and employment-related metrics.
Beth Akers, a senior fellow at the Manhattan Institute, in August wrote that higher education offers the sort of expensive, complicated product that is well suited to a money-back guarantee.
In the essay, Akers cited several traditional institutions that have edged closer to this approach, such as the State University of New York at Buffalo, which allows students to finish their degrees free if they fail to graduate after four years despite participating in advising programs, declaring a major early and taking full course loads.
Likewise, Adrian College, a private institution in Michigan, reimburses students for all or part of their student loan payments if they earn less than $37,000 in annual pay after graduation.
Udacity and the boot camps have taken this promise farther, Akers said in an interview.
"This is institutions getting ahead of risk sharing," she said. "They're the innovators in the space."
Money-back guarantees could be worth a look if they go beyond marketing gimmicks, said Rick O'Donnell. The founder and CEO of Skills Fund, a company that is both a private lender and a kind of alternative accreditor for boot camps, O'Donnell is a former Colorado regulator who currently serves on the federal panel that oversees accreditors.
"If done well, [guarantees] can be an indication about how the school is standing by the education they provide and their students," he said.
However, O'Donnell said, colleges and even noninstitutional providers should tread carefully. Boot camps and Udacity are subject to the FTC's rules on truth in advertising, he said. And at the state level, job guarantees could spark an investigation by an attorney general's office.
The best way to avoid such scrutiny, said O'Donnell, is to not include too many qualifications with a guarantee and to stick with a "forthright statement of integrity and quality."
Some boot camps have been frustrated by the murkiness around money-back guarantees and resulting regulatory risk, he said, and have avoided making such offers.
"Why don't we have a regulatory scheme that would allow that?" O'Donnell said. "It's a conversation that higher education should be having."
When Regulations Apply
Back in 2014, California's for-profit regulator made waves by somewhat belatedly warning several boot camps that they were operating in violation of state law and would face fines and possible closure if they did not apply for state recognition.
Several companies successfully did so, including General Assembly, the largest of the boot camps. But App Academy, Udacity and Bloc currently are not approved by California's regulator, the Bureau for Private Postsecondary Education, said Joanne Wenzel, the bureau's chief.
Bloc has filed an application. So has App Academy, but the company was fined $50,000 last year for operating in California without a license. 
Udacity received an exemption, said Wenzel, because it charges less in tuition than the minimum state threshold for being licensed, which is $2,500 per year.
A spokeswoman for Udacity declined to comment beyond confirming that the company received an exemption and charges less than the threshold.
It's also not clear if the three companies' guarantees would violate California law. App Academy, for example, does not charge tuition up front, but instead takes an 18-percent cut of graduates' first year of salary. But its boot-camp preparation course comes with a money-back guarantee that graduates will be accepted into the most selective boot camps. (Note: This paragraph has been updated from an earlier version to clarify how App Academy's tuition model works.)
Wenzel said the three boot camps' language is "more along the lines of a refund policy," but she adds that "every case needs to be reviewed in depth and probably passed through our legal office before a decision is made."
In New York, App Academy has received "candidate school" status, meaning they are in the process of applying to be licensed. Flatiron, Udacity and Bloc currently are not licensed to operate there. It's not entirely clear that they need to be, particularly for online programs. Even higher education lawyers are unsure about this question but said a money-back guarantee could provoke unwelcome attention.
An official with the New York Education Department's Bureau of Proprietary School Supervision said the state's rules on money-back guarantees are "relevant" in these examples. But the official would not comment on the "propriety of the schools' advertisements."
Job Placement Is Job One
Bloc and the Flatiron School began their money-back guarantees before Udacity. Both apply to online programs (Bloc is online only), where such guarantees are less of a regulatory challenge than they are with in-person programs.
"We wanted to put our money where our mouth is," said Clint Schmidt, Bloc's CEO, adding that the company's tuition-reimbursement guarantee helps students be more at ease about the money and time they will spend completing Bloc's online programs in software development or design, which can take nine months to complete and cost $19,500 or $9,800, respectively.
Flatiron spent months designing and preparing its money-back guarantee, which the company began last year.
The philosophy behind it, said Adam Enbar, the boot camp's cofounder and CEO, is that Flatiron knows exactly what it takes for students to get a job in the field. "If that doesn't work for you, you should get your money back," he said.
The promise goes both ways, said Enbar, and helps encourage students to do what their instructors recommend. The company promises that students who complete the work and meet Flatiron's requirements, such as answering emails and showing up to interviews, are guaranteed a job within 180 days.
So far, the company has yet to issue a refund. Its jobs report, which was audited by an independent accounting firm, claims a 99 percent job-placement rate for 2015 graduates who were seeking employment.
"We're keeping ourselves on the hook for outcomes," said Enbar.
Even so, he's not sure money-back guarantees are feasible for traditional higher education, where financial aid and federal loans would complicate the offers. They work for boot camps like Flatiron, Enbar said, because the sole goal of the enterprise is to help people get jobs as programmers.
"We are not intending to be a replacement for college," he said. "Colleges are selling much more than that."