You have /5 articles left.
Sign up for a free account or log in.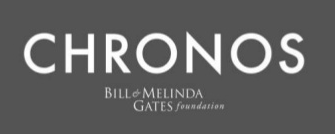 The Bill & Melinda Gates Foundation now requires all its grant recipients to make their published, peer-reviewed work immediately available to the public, the latest development in a larger push to make research more accessible.
The foundation rolled out the new policy in 2015, but allowed for a two-year transition period during which grant recipients could embargo their work for 12 months. That option went away on Jan. 1 -- from now on, anyone who receives some funding from the foundation must make their research and underlying data available, for example by publishing it in an open-access journal or depositing it in a public repository.
The full impact of the policy has yet to be felt, but Richard Wilder, associate general counsel in the foundation's global health program, said in an interview that the open-access requirement is changing how the foundation interacts with grant recipients, publishers and others.
"It's had an impact in the sense that … we've had a lot of really good conversations with our grantees and with publishers about access to the results of scientific research," Wilder said. "The second thing that we've learned with respect to the implementation of the policy is that it has had a real effect in terms of opening up opportunities for [open-access] publishing with a number of publishers that historically have not been fully engaged in that sector."
Grant-making organizations -- both private and government entities -- have over the last decade and a half moved more toward embracing open access. The National Institutes of Health began enforcing its public-access policy in April 2008, requiring grant recipients to submit their research to the digital repository PubMed Central no later than 12 months after publication. In 2013, the Obama administration directed other federal agencies that fund research to make taxpayer-funded studies publicly available as well.
Private foundations -- including those that fund projects other than scholarly research -- have for the most part trended in the same direction. The William and Flora Hewlett Foundation in 2014 expanded its open licensing policy -- which previously only covered open educational resources grants -- first to also cover grant recipients in its education program, then to all of its programs. The Ford Foundation adopted a similar policy in 2015.
The Andrew W. Mellon Foundation doesn't have an explicit open-access or licensing requirement, but it has since 1999 encouraged "proposals and practices that promise to yield products for broad public use."
Together, those and other initiatives mean the results of billions of dollars of privately and publicly funded projects and research will be made available to anyone. The Gates Foundation alone has funded more than 3,000 projects since the policy went into effect in 2015, according to its grants database.
While some of the organizations allow for exceptions to the rules -- for example, to promote private-sector investments or if there are privacy concerns -- the policy changes are helping change perceptions about research to the point where openness is seen as the default, not an option, Wilder said.
TJ Bliss, a program officer in education for the Hewlett Foundation, said in an interview that transparency is one of the reasons why organizations with vastly different missions are requiring grant recipients to share their work. He pointed to the foundation's explanation for why it expanded its licensing policy, which argued that transparency simply benefits a greater number of people.
"As a foundation you're trying to do something good," Bliss said. "Open licensing can help extend that goodness."
Wilder said technological advances are also behind the development.
"The technology that's available today really does facilitate rapid access to information and to data," Wilder said. "There's an increasing desire to take more account of that and to use those technologies in order to move the results of scientific research out more broadly and more rapidly."
The Gates Foundation doesn't yet have any data on how much it has paid in article processing charges to help its grant recipients publish their work in open-access journals, but Wilder said the foundation intends to track that and other impact metrics -- using the publishing service Chronos, which it launched in June -- and make them public. Chronos aggregates information about scholarly journals to help researchers find journals that are compliant with the policy and submit their work to them.
Some of the other foundations with new policies said they are in a similar position. "We are still in the learning phase as this has [just] been implemented," a spokesperson for the Ford Foundation said in an email about its open licensing requirement.
Because of its public-access policy, NIH is now able to track the impact of the research it funds. For example, the agency knows that the more than 4.1 million articles in PubMed Central attract 1.4 million users a day, and that those users access an average of 2.8 million papers every weekday. In December, 15.5 million unique IP addresses accessed the NIH papers alone, said Neil Thakur, special assistant to the deputy director for extramural research.
Thakur said that transparency is "fundamental" for research organizations, and added that the public-access policy helps the NIH get the full value of its investments.
"If you're going to invest in research, you need to make sure that people can read that research," Thakur said. "We want people to see the papers, use them and apply them. That's the bottom line."