You have /5 articles left.
Sign up for a free account or log in.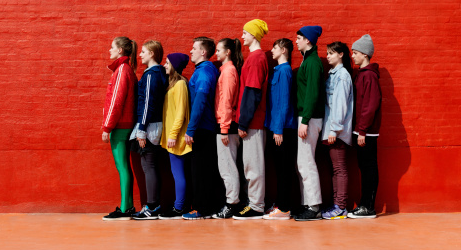 Proposed legislation against "divisive" courses or events at public colleges and universities in Arizona alarmed scholars in that state and elsewhere before the bill reportedly died a quick death Tuesday. The bill was prompted by a course on white studies at Arizona State University and came after a spate of controversies involving scholars of race, many of them white, commenting on white people.
HB 2120 would have prohibited state institutions from offering any class or activity that promotes "division, resentment or social justice toward a race, gender, religion, political affiliation, social class or other class of people," or otherwise encouraged "solidarity or isolation" based on those categories. The state attorney general could have directed Arizona to withhold up to 10 percent of designated funding from any college district or university accused of violating the law.
Republican Representative Paul Boyer, chairman of the Arizona House's Education Committee, said he would not hear the bill proposed by Republican State Representatives Bob Thorpe and Mark Finchem, according to the Arizona Capitol Times. Boyer said the bill did not have sufficient committee support, effectively killing it for the year -- but not before academics railed against it.
Whiteness in Arizona
The proposed legislation built on an earlier state law banning ethnic studies in K-12 education. That law is being challenged in court. The higher education bill would have prohibited violations of state or federal civil rights laws, and said institutions could still offer courses or events that include the "accurate history or an ethnic group and that are open to all students" -- as long as they didn't promote division or isolation.
It also did "not restrict or prohibit the instruction of the Holocaust, any other instance of genocide, or the historical oppression of a particular group of people based on ethnicity, race or class." Yet critics of the bill said its aims were contradictory and it represented an attack on academic freedom, since it proposed to police not only what professors teach, but how they teach.
State Representatives Thorpe and Finchem proposed HB 2120. Both stopped accepting calls on the bill; Thorpe's office referred questions about it to a news release that quoted him as saying, "Since the 1960s and the passage of the Civil Rights Act, our nation has made great advances in protecting civil rights and curtailing discrimination. However, we are now seeing classes popping up that truly threaten these monumental gains."
Thorpe was apparently referring to a course at Arizona State University called Whiteness and Race Theory. In an earlier interview with Tucson.com, he criticized classes on whiteness and lessons or events such as "privilege walks." In the latter exercise, students take steps either forward or backward based on their responses to questions about whether or not they've felt discriminated against or advantaged in various situations, due to their race or another characteristic. So a white, male, heterosexual student from a wealthy background might end up ahead of a lesbian minority woman from a poor family, visually demonstrating how institutional biases may have impacted them.
"If you then look at an individual whose ancestors, because of their race, for example, they are linked to people that did something 100 or 200 years ago, that person who's living today has little or no association with what happened 200 years ago," Thorpe told Tucson.com. "So let's not have a wedge issue and cause that person to be vilified when they absolutely had nothing to do with some event that happened in the past."
He said that doesn't mean ignoring historical facts, but ensuring "they're accurately discussed." Asked whether it would be acceptable to teach about current race issues, such as the fact that minorities are disproportionately stopped by traffic police, he said of the bill, "This is draft No. 1."
Whiteness in Wisconsin and Elsewhere
Courses about the concept of whiteness are not at all rare in higher education and reflect research and teaching on race. And most courses on racism or race in the U.S. deal with critical race theory and historically white institutions. Yet in a number of recent cases, the names of courses are attracting attention -- even if the same material has long been covered without "white" in the title.
Arizona's Thorpe wasn't the first lawmaker to criticize white studies courses recently. In December, two Wisconsin Republican legislators threatened to withhold state funds from the University of Wisconsin at Madison in relation to a planned course on racism.
"The state has a lot of different priorities when it comes to funding things," Representative Dave Murphy told the Wisconsin State Journal. "Is funding a course that's about 'The Problem of Whiteness' … a high priority? I've got a feeling it's not."
Christina Berchini, an assistant professor of English and education studies at the University of Wisconsin at Eau Claire who criticized lawmakers' attempts to shut down whiteness courses in a local op-ed, described the field as "encouraging a critical look at the ways in which people of color are positioned in racist institutions."
Berchini, who studies whiteness, said in an interview that conversations about it are often "upsetting because it's so uncomfortable" -- in part because many people have never before been asked what it means to be white. Her response is, "What can we do with that discomfort to move toward a more just and critical society of the institutions that historically but also currently oppress people of color and minoritize groups?"
That's a key question for students who plan to work in education, policing, housing or other areas with real-world connections to race studies, she said. Banning such inquiry would amount to a kind of "erasure." 
Of the failed HB 2120, Berchini said that it "only illustrates how desperate the need is for this kind of learning and curriculum. I can't bear to think about the next generation of people who might have this opportunity to learn taken from them."
Other critics of efforts to shut down these courses say they betray a fundamental misunderstanding of the discipline. And indeed, there has historically been some confusion about white studies. Typical criticism of white studies alleges that it promotes division or aims to make whites feel guilty -- a claim scholars reject -- but a 2015 course on whiteness at the University of Colorado at Boulder, for example, generated controversy because some thought it was celebrating whites over other groups.
"People think it's just some celebration of white people or something, which is not what the class is about," instructor Amy Wilkins, an associate professor of sociology, told the Daily Camera at the time. "It's an advanced course on racial inequality."
Part of the lawmakers' problem with the Madison course was the instructor's tweets, which some said condoned violence against police and others said were commenting on police brutality. (After the July shooting of Dallas police officers, for example, he tweeted, "Is the uprising finally starting? Is this style of protest gonna go viral?") The university reaffirmed Damon Sajnani's First Amendment rights to comment on race or other issues of concern as a private citizen, however. It also defended the assistant professor of African cultural studies' course in a statement, saying it is not mandatory and "refers to the challenge of understanding white identity and nonwhite identity across the globe."
A spokesperson for Arizona State said the university had no immediate comment on HB 2120 or white studies. Lee Bebout, an associate professor of English on campus who teaches the course that inspired the bill, said in an interview that when "politicians or pundits or anybody makes claims about what's happening in the course, they have to come with evidence, or it's just a hollow accusation." 
Bebout said the course isn't about white privilege -- a "common misconception" -- but rather how whites, like other groups, experience "racialization" in the U.S., and how that's changed over time. Beyond HB 2120 in particular, he said it's important that scholars maintain control over curricular matters. "We shouldn't cede that territory. We wouldn't want nonexperts dictating what's taught in environmental sciences," for example, he said.
He's taught the class for several years, so it's unclear what made Thorpe attempt to legislate against it now.
Invitation to Engage?
Several other academics have faced recent criticism for making controversial statements about white people. Drexel University first condemned then reaffirmed the academic freedom of a white scholar who rhetorically tweeted that all he wanted for Christmas 2016 was "white genocide." And Rutgers University placed an adjunct instructor on leave in November for tweeting in response to Donald Trump's support for gun rights, "Will the Second Amendment be as cool when I buy a gun and start shooting at random white people or no …?" In both cases, the scholars said that their tweets were satirical attempts to challenge conventional thinking. George Ciccariello-Maher, associate professor of politics and global studies at Drexel, for example, has argued that there is no such thing as white genocide.
Similarly, Berchini said there's no such thing as racism against whites from a critical perspective, though some individual experiences can feel like racism. She also said she supported her colleagues' rights to academic freedom and free speech. But in her own work on whiteness, she said, she frames conversations as an "invitation" to engage. Building rapport with students is key, she said, as is "meeting people where they're at."
People who haven't taken ethnic studies courses "may go three, four or five decades without ever having been asked to think about this stuff, and in my work, I've chosen to be respectful of their reality -- whether their reality is where I want it to be or not."