You have /5 articles left.
Sign up for a free account or log in.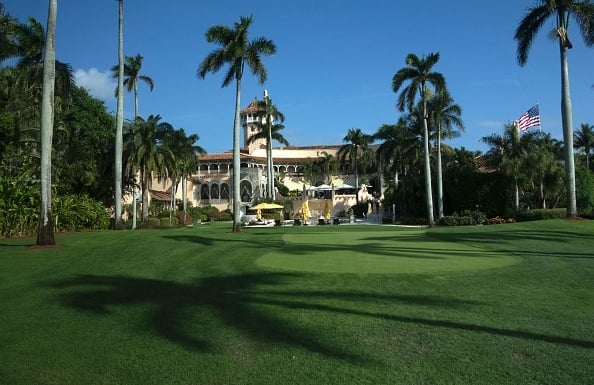 The controversy over President Trump's ban on entry to the U.S. by nationals of seven Muslim-majority countries continues to prompt campus disputes.
Questioning a Fund-Raiser at Mar-a-Lago
Harvard University medical students have organized a petition calling on the Dana-Farber Cancer Institute, which is affiliated with Harvard's medical school, to change the location of a February fund-raiser scheduled for the Mar-a-Lago golf club. The club is owned by the Trump organization, and the president frequently vacations there. The students say the club is no longer an appropriate location for an institute event.
"President Trump's executive order has additionally jeopardized the ability of health professions students, researchers and clinicians from the barred countries who work legally in the United States to care for patients and advance medical knowledge," the petition says. "For example, Samira Asgari, Ph.D., was barred from entering the United States to begin her postdoctoral research on tuberculosis at Brigham and Women's Hospital because she is from Iran. Seyed Soheil Saeedi Saravi, Ph.D., also Iranian, had planned to begin postdoctoral research on cardiovascular disease at Brigham and Women's Hospital but had his visa indefinitely suspended."
The petition ends by saying that if the cancer institute relocates its fund-raiser, "the Dana-Farber Cancer Institute will demonstrate its core values to the nation, to the medical community and, most importantly, to patients."
Dana-Farber released a statement late Tuesday defending the decision to go ahead with the event.
"Cancer knows no national boundaries, and we share your concern about the effect of the new executive order on immigration on our staff and patients. People who have come to us from other countries -- whether scientists, clinicians, students or staff -- have contributed, and will continue to contribute, greatly to our work against this terrible disease. It is also imperative that we are able to care for people for whom advanced cancer care is not available locally, and to train people to bring the latest techniques and therapies back to their home countries," the statement said. "That said, the forthcoming fund-raiser in Palm Beach is planned many months in advance and raises critical funds to support this lifesaving work. Contracts have been signed, and a large number of people have committed to attend. Canceling the event outright would only deny much-needed resources for research and care."
Professor Apologizes for Email Message
Norou Diawara, associate professor of statistics at Old Dominion University and president of the university's Coalition of Black Faculty and Administrators, has apologized for an email message he sent to some faculty members and graduate students in which he criticized those not joining protests. One of the protests was over the new Trump policies.
"Really screw you if you cannot go to any of these events. You are not American," said the email (in all capital letters), The Virginian-Pilot reported.
Diawara told the newspaper that he had been trying to galvanize people and that he sent an apology to those who received the email.
Adding an Event in Canada
Digital Pedagogy Lab announced Tuesday that it was holding off on registration for its annual institute (to be held at the University of Mary Washington) to consider whether it could add a parallel program in Canada.
"Effectively, Donald Trump has expressed in policy a xenophobic conviction that, whether or not the executive order is overturned, will have lasting effect on the national psyche, and on our Muslim colleagues, neighbors and friends, both here and abroad," said a statement posted by the lab.
"We are operating under a legal agreement with the University of Mary Washington, but we'll be investigating how flexible we can be within that agreement. We are considering hosting a second parallel event in Canada that can include our international colleagues. Whatever we do, our first thought is to protect and honor those of our colleagues, students and institute attendees who may not feel safe coming to the U.S., even if they are allowed entry," said the statement.
So while holding off on registration, the lab is asking potential attendees to fill out a preregistration form that includes these questions:
Do you have specific concerns about traveling to, from or within the U.S. that might help us as we consider options for this year's event?
If we were able to offer a parallel event in Canada, which event would you be most likely to attend?
Wheaton Adds Scholarship for Refugees
Wheaton College in Massachusetts announced Tuesday that it is adding a full scholarship for students who are refugees.
The scholarship will be awarded to a student fleeing conflict in his or her home country. Preference will go to anyone from one of the nations, such as Syria, covered by President Trump's recent orders on immigration and visas.
We are establishing the Wheaton Refugee Scholarship as a way of adding our voice to the chorus of people across the country who are calling for the immigration ban to be lifted," President Dennis M. Hanno said, "I encourage other colleges and universities to join us.