You have /5 articles left.
Sign up for a free account or log in.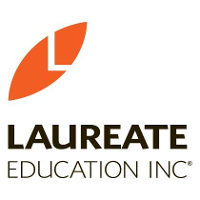 The largest U.S.-based for-profit college chain became the first benefit corporation to go public Wednesday morning.
Laureate Education, which has more than a million students at 71 institutions across 25 countries, had been privately traded since 2007. Several major for-profit higher education companies have over the last decade bounced back and forth between publicly and privately held status; also yesterday, by coincidence, the Apollo Group, owner of the University of Phoenix, formally went back into private hands.
"This is an important moment for us," Doug Becker, Laureate's chief executive officer, said in an interview, adding that the company wants to continue investing in its missions and growth.
"We already operate at high quality and work with regulators regardless of political changes all over the world. In terms of business, we're in a position to invest in growth, because we will have less debt, and that's really good for the company."
In its public debut, the company raised $490 million.
Although it primarily operates outside the U.S., Laureate was often mentioned in stories related to Hillary Clinton's presidential campaign. Former President Bill Clinton is a former honorary chancellor of the chain, and the compensation he received and the Clintons' ties to Laureate drew the attention of her political opponents, only sometimes accurately.
Becker said the move to become the first benefit corporation that is public is one way to show that Laureate is putting quality first.
"There is certainly plenty of skepticism about whether for-profit companies can add value to society, and I feel strongly we can," Becker said, adding that Laureate received certification from the nonprofit group B Lab after years of "rigorous" evaluations.
The B Lab's B Corporation seal is given to companies that meet a set of standards for quality and responsibility, particularly among for-profit institutions.
Becker said beyond focusing on quality and student outcomes, Laureate wants to focus on why the company is good for society and showing that being a for-profit isn't at odds with that idea.
But the certification and the move to becoming a benefit corporation doesn't prove a for-profit will not make bad decisions or commit risky actions that hurt students, said Bob Shireman, a senior fellow at the Century Foundation and for-profit critic.
"The one thing that being a benefit corporation does is reduce the likelihood that shareholders would sue the corporation for failing to operate in the shareholders' financial interest," Shireman said. "So it makes a marginal difference, and there's no evidence that benefit corporations, in the 10 or so years they've existed in the economy, cause better behavior."
Companies and investors could make better choices and decisions for their students without needing a benefit corporation model to do that, Shireman said, adding that the legal protection it provides is small.
"What's more important are what commitments are being made under the rubric of being a benefit corporation," he said. "How is that going to be measured and enforced … and how can they be changed or overruled by stockholders."