You have /5 articles left.
Sign up for a free account or log in.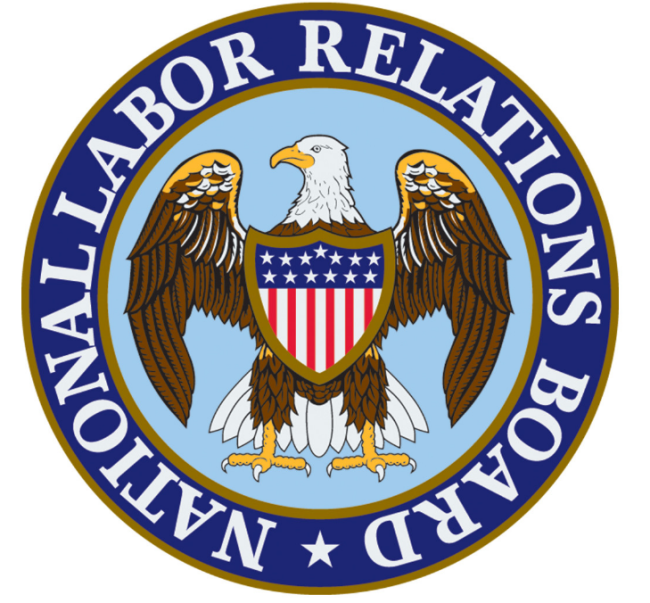 Football players at private institutions in college sports' most competitive level are employees, the National Labor Relations Board's general counsel stated this week, and will be treated as such if they seek protection against unfair labor practices.
In a memorandum sent Tuesday to the board's regional directors, the NLRB's general counsel, Richard Griffin, wrote that "scholarship football players in Division I Football Bowl Subdivision private-sector colleges and universities are employees" under the National Labor Relations Act. While limited to granting protections under just one section of the act, the memo clarifies that football players at private FBS programs are entitled to campaign for their own interests as employees, including asking for pay, free of retaliation. There are 17 private colleges and universities in the National Collegiate Athletic Association's Football Bowl Subdivision.
With the memo, Griffin continues to chip away at the NCAA's amateurism model. Last year, his office issued a similar notice regarding how private institutions govern the ways football players communicate with reporters and on social media. In that memo, he also stated that the athletes are employees.
The new memo partly answers a question left open by the full National Labor Relations Board in 2015, when it declined to assert jurisdiction over whether football players at Northwestern University could form a union. It does not reverse that ruling, however, nor does it carry the force of law. But Ramogi Huma, who led the unionization efforts at Northwestern and is executive director of the National College Players Association, said that Tuesday's memo "brings college athletes one step closer to justice."
"It's definitely historic," Huma said. "By declaring that these athletes are employees, the general counsel is saying that his office is committed to protecting college athletes' employee rights under the labor laws, and I think that can't be understated. It's what the players at Northwestern set in motion, and this is a major milestone."
The NLRB's 2015 decision, while narrow, effectively reversed a ruling 16 months earlier by the board's Chicago regional office saying that, under the National Labor Relations Act, scholarship football players at private universities are employees.
The university appealed the Chicago office's decision to the full National Labor Relations Board in Washington, urging the board to reverse the regional director's decision. In amicus briefs filed in July 2014, Northwestern's argument was backed by at least eight other private colleges, six Republican members of Congress and the NCAA.
Two months earlier, Northwestern football players held a secret ballot to decide whether they would unionize, but the ballots were impounded due to the university's appeal. Following the NLRB's decision, those ballots were destroyed. The players at Northwestern said their goals for collective bargaining included increasing scholarships and coverage for sports-related medical expenses, minimizing the risk of traumatic brain injury through measures like reduced contact in practice, improving graduation rates with help from an "educational trust fund," and securing due process rights.
The board, in declining to assert jurisdiction, noted that the issue of college football players' unionizing affects both public and private institutions. And the NLRB has no authority over public institutions. So ruling in a case involving one private institution, the board suggested, would destabilize the competitive balance between public and private universities.
In Tuesday's memo, Griffin, the NLRB's general counsel, stated that by not asserting jurisdiction, the board "expressly declined to resolve the issue of whether college football players are employees under the NLRA." Scholarship FBS athletes at private institutions, Griffin wrote, "clearly satisfy the broad definition of employee and the common-law test."
"Scholarship football players should be protected [by the NLRA] when they act concertedly to speak out about aspects of their terms and conditions of employment," he wrote. "This includes, for example, any actions to: advocate for greater protections against concussive head trauma and unsafe practice methods, reform NCAA rules so that football players can share in the profit derived from their talents, or self-organize."
In justifying its decision, the general counsel's office argued that the athletes, like employees, work full-time hours during the regular season, receive "significant compensation" in exchange for their work, and can be "fired" from the team for poor performance or other factors.
"We determine here that the application of the statutory definition of employee and the common-law test lead to the conclusion that Division I FBS scholarship football players are employees under the NLRA, and that they therefore have the right to be protected from retaliation when they engage in concerted activities for mutual aid and protection," Griffin wrote. "It is our hope that by making our prosecutorial position known, we will assist private colleges and universities to comply with their obligations under the act."
Griffin was appointed the NLRB's general counsel by President Obama in 2013. His term ends in November, and his replacement could issue different guidance. Donald Remy, the NCAA's general counsel, said the new memo does not reflect a binding position of the NLRB and that the document will not affect the association's stance.
"The NLRB previously decided that it would not exercise jurisdiction regarding the employment context of student-athletes and their schools," Remy said. "The general counsel's memo does not change that decision and does not allow student-athletes to unionize. Students who participate in college athletics are students, not employees."