You have /5 articles left.
Sign up for a free account or log in.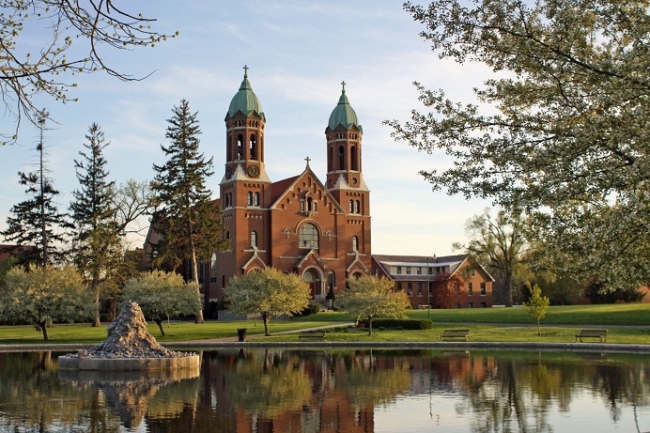 This fall, leaders at Saint Joseph's College in Rensselaer, Ind., had a plan to avoid a financial crisis and accreditation crunch bearing down on them.
The Roman Catholic liberal arts college started negotiations to license out windmill-filled farmland it owns. Saint Joseph's can't sell the 7,634 acres of land under the terms of a trust. But the college could lease the future rights to the land in exchange for a lump-sum payment that would allow it to stay operational as it revamped its operations.
Leaders approached the Mayo Clinic in August. They wanted to license out the land, which generates about $2 million a year, for an as yet undetermined number of years. In exchange the college hoped to receive $35 million.
But negotiations hit a roadblock in December. The Mayo Clinic was only offering $15 million to $20 million, said Robert Pastoor, Saint Joseph's College president.
"We were hoping for more in order to give us a little bit more time to work out some of these problems financially," Pastoor said. "The $15 million certainly would not give us enough time."
The stalled negotiations set off a chain of events that led to Saint Joseph's announcing a suspension of operations on its campus after the end of the current semester. That suspension, announced at the end of last week, thrust Saint Joseph's into the uncharted, difficult territory of trying to shut down classes and reboot itself after a year's break. It also galvanized faculty members, alumni and students, many of whom knew the college's cash was tight but still feel they were kept in the dark about the severity of the college's fiscal situation.
Pastoor had talked with faculty members, employees and students to discuss the negotiations over the farmland, he said. Shortly after they stalled, rumors started circulating. Those rumors included one that the college was going to close in March.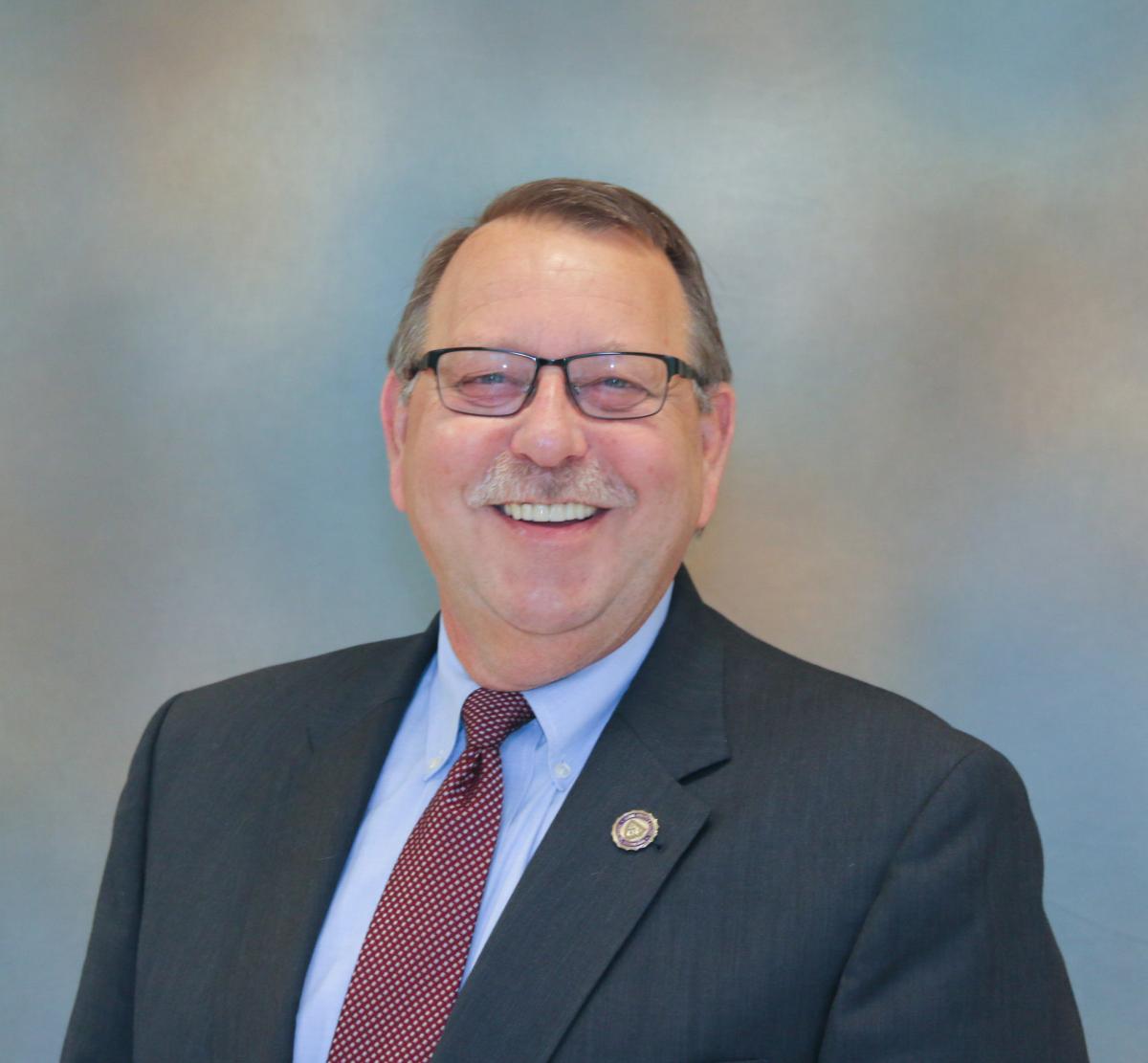 So Pastoor sent out a letter Jan. 25 saying the college needed donors to commit $20 million by June. It required a total cash influx of $100 million.
Nine days later the college's Board of Trustees voted to suspend all academic activities on the Rensselaer campus following graduation in May. Saint Joseph's would only continue a bachelor of science in nursing program run by St. Elizabeth School of Nursing in Lafayette and consider other programs if they were at off-campus locations.
The decision is an attempt to escape from $27 million in debt without fighting the uphill battle of an annual operating budget deficit that has grown to between $4 million and $5 million. It is also a bid to drastically retool Saint Joseph's to compete in a market that has become increasingly difficult for small, private liberal arts colleges -- without having to go through a new multiyear accreditation process.
"The suspension will allow us to really develop a very different business model for the future," Pastoor said. "But it also allows us to envision a new institution that will still appeal to the disenfranchised and marginalized students that we normally bring to campus."
Yet Pastoor describes the model going forward as uncharted territory. The goal is to reopen Saint Joseph's, which has 904 students and 200 employees, on its Rensselaer campus. But leaders do not know how many students they want to enroll. Programs could be cut. New programs could be added.
A few faculty members will be asked to remain and chart a path forward, but a majority will likely lose their jobs. Pastoor himself has said he will step down in May. Saint Joseph's only has enough cash on hand to carry it through the end of May, the president said. It has about $6 million left in its endowment and is asking the Indiana attorney general for permission to remove restrictions on that money so it can use it to pay its bills.
The college is heavily reliant on tuition today but also posts a 65 percent discount rate. It wants to shed its debt during the suspension of operations, but it's still trying to figure out how. Discussions with bankers are beginning.
Fierce Blowback
Fund-raising could be a difficult option, if early reactions are any indication. Alumni, faculty members and students quickly gathered on social media and in person as word of the suspension of operations spread. Many questioned the decision-making process and what they felt was a lack of transparency. One week, they were being asked to donate $20 million in four months. The next, they were being told the college was suspending operations and being presented with a list of 19 institutions to which students could transfer under teach-out agreements.
The college's Alumni Association posted a note online promising to find answers to questions, including whether the suspension can be prevented. Representatives from the Student Association posted the results of a Feb. 8 vote of no confidence in university leaders. One professor said he was on a search committee preparing to hire new faculty members until a hiring freeze was handed down Jan. 18.
Elysse Hillyer, a 2012 graduate, started the center of much of the discussion, the "Involved for Life" Facebook page, in January, when she learned of the financial trouble. It soon turned into a gathering place for students, faculty and alumni after the suspension was announced.
Hillyer has a hard time believing that the college could reopen if it suspends its operations this spring. She's skeptical that the institution could pay off its debt at that point. If the college does reopen, she believes it would be a completely different place than it has been in the past.
She is also frustrated with the decisions leaders made in the past. The fact that Saint Joseph's had financial problems was well-known.
"We knew we needed to do these things to fix the school, and I feel not very many things were tried to fix it besides just getting into more debt," Hillyer said. "I don't feel we changed any more programs to add potential new students. I just feel like there weren't many options explored."
Another group of alumni has been much more aggressive. It issued a press release Thursday saying alumni have been discussing whether the college's board members should remain in their current positions.
The release said prospective students have continued to receive solicitations from the college in the days since it announced the suspension of operations. It said applications, admitted students, deposits and campus visits had all risen year over year as of the end of January. It also expressed disappointment in faculty and student question-and-answer sessions held earlier this week.
"I have been able to view and read the transcripts of both [faculty and student] Q&A sessions and I am embarrassed at what I saw," said Mark Andrew Zwartynski, who graduated in 1974, in a statement in the release. "Because I saw nothing. I saw a decision made long before the faculty, staff, students and SJC community had any opportunity for input, the sharing of experience or intellect."
During the question-and-answer sessions, Board of Trustees Chair Benedict Sponseller explained the rationale behind the sudden decision to suspend operations. He told students on Monday that the college is running out of money. It might not be able to pay for instructors and could lose accreditation midsemester, he said.
"Do you know how irresponsible it would be of this board to allow you to be in the middle of a semester -- we lose our accreditation and you find yourself into a semester, you paid a lot of money, but you're going to get no credit?" he said, according to a three-hour video posted online. "That would certainly be irresponsible of us."
The worries about accreditation come after the Higher Learning Commission placed the college on probation in November because of its financial position.
The Higher Learning Commission has been in contact with Saint Joseph's to learn about its plans, according to spokesman Steve Kauffman. He declined to comment on the specifics of the situation. But broadly, he said, the Higher Learning Commission does not pull accreditation midsemester.
"In the best interest of students, the Higher Learning Commission would not withdraw accreditation in the middle of a term," Kauffman said in an email.
Pastoor, the college's president, acknowledged that he might have been able to communicate a greater sense of urgency at times as he interacted with the campus and alumni. Still, he consistently communicated that the college's financial situation was difficult, he said.
"Certainly after we started negotiations with the Mayo Clinic, people knew that this was our last gasp," Pastoor said.
A History of Financial Trouble
The college's recent history made it clear that finances were tight. Saint Joseph's had been warned by the accreditor in 2012 that it needed to get its financial house in order, according to Bill White, a professor of history and member of the college's financial advisory committee.
"We got notice that we would go on probation in March of 2015," White said. "It wasn't voted on yet, but that was the recommendation by the visiting team. And they were only visiting in 2015 because they warned us in 2012 that there'd be a focus in three years, looking specifically at our finances."
Documents filed with the Internal Revenue Service clearly show Saint Joseph's losing money every year in recent history. It posted a net loss of $1.1 million in the year ending in June 2012. It lost about the same amount in 2013 before posting approximately $2.5 million in losses in each of 2014 and 2015, the most recent year for which IRS forms are available.
Those losses came as expenses grew and revenue held flat. Expenses increased from $35 million in 2012 to $40.7 million in 2014 before inching back down to $39 million in 2015. Revenue, meanwhile, was $36.2 million in 2012, peaked at $38.2 million in 2014 and fell back down to $36.9 million in 2015.
At the same time, the college's cash dwindled rapidly. Cash, savings and temporary cash investments dropped from about $6.6 million in 2012 to $5 million in 2015.
The college's total assets rose in that time frame from $126.7 million to $134.6 million. But most of that growth came from land, buildings and equipment, which rose from $96.8 million to $106.3 million. In the event of a cash crunch, those assets are only good if someone is willing to buy them.
Pastoor was not the president for the bulk of that time -- he was only hired during the spring semester of 2015.
Outside experts said not enough time has passed for the president to have put drastic changes in place and fix Saint Joseph's financial situation. Still, they said it had to be clear that the college was in trouble.
"It should have been clear to them for a long time that this is a bad situation," said Karen Goldstein, an independent consultant with George K. Baum & Co. and former vice president for finance at several institutions. "It's hard for me to imagine that nobody knew about it."
White, the history professor, said he's backed cost cutting for years.
"For the last five years, I've been telling whoever would listen that we should cut," he said. "At least consider what I call a plan B of cutting out this. And I've always been told there is no plan B."
Instead, documents show the college wanted to grow. The college had recently embarked on a strategic planning process and created an operational plan for 2016-20. That plan called for adding students by growing undergraduate programs, developing new online and certificate programs, and expanding and developing new graduate programs. By the fall of 2020, the hope was for 490 additional students from those efforts.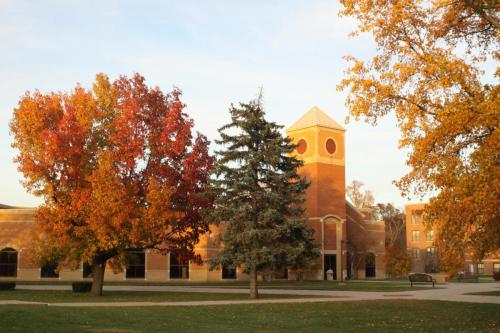 The college also hoped to raise a cumulative $21.5 million by 2020.
An assessment of weaknesses in the document points to a "culture of information hoarding" and fluctuating enrollment. It notes that incoming first-year enrollments have fluctuated between 249 and 216 in recent years.
The assessment reads like a list of the challenges facing many small, private liberal arts institutions.
"The college's financial resources are currently limited due to its heavy dependence on tuition revenue coupled with an endowment that is inadequate for its size," it says.
"The college is also challenged by outdated residence halls, insufficient dining and student center spaces, poorly maintained infrastructure, and dated, inefficient classrooms," it says.
Changing Just in Time? Or Too Little, Too Late?
The furor over Saint Joseph's plan to suspend operations and re-engineer itself contains echoes of the near shutdown of Sweet Briar College in rural Virginia. Sweet Briar's previous board moved to close the all-women liberal arts college in March 2015 because of a difficult financial environment and enrollment projections. But alumnae resisted and won an agreement to keep the college open under new leadership -- although it had all but closed by the time new leaders took over.
Many higher education leaders believe that closing an institution while it still has resources to pay for the expensive shut-down process can be the right move. It allows institutions to pay faculty members severance and help students find new colleges.
But a debate still rages about Sweet Briar. The jury is still out on whether that institution will be viable in the long term.
"I think the survival of Sweet Briar has fueled hope among some vulnerable colleges that alumni won't allow their beloved alma mater to close," said Merrill P. Schwartz, senior vice president for AGB Consulting. "But every situation is different, and I would caution that Sweet Briar's success may not translate to institutions with less affluent alumni or a less distinctive mission."
Closing with cash on hand sounds easy in principle. But it's harder on the ground as employees lose their jobs, students lose their place of study and alumni watch the home of their memories placed under lock and key. The question becomes when to pull the plug.
Faculty at Saint Joseph's are worried about losing their health care benefits if cash dries up, said White, the Saint Joseph's history professor. They worry that all the terms of their contracts won't be fulfilled. Nontenured faculty had received letters of nonrenewal saying their contractual obligations will be honored, but those with tenure had yet to receive letters as of Wednesday.
Others wondered what Saint Joseph's plan to reopen would mean for students' loans. Federal loans can be forgiven in some circumstances when a student's college closes when they are enrolled or shortly after they withdraw.
And many are left wondering if alumni could have found money to allow Saint Joseph's to retool without suspending operations. The short period of time between the presidential appeal in January and the decision to close didn't allow for fund-raising, said Jackie Bradway, a 1995 graduate who is on the board of the college's official Alumni Association.
"The swiftness of what has transpired over the last few weeks is what shocks us," she said. "We weren't given the chance to go out to our alumni and try and get that money."