You have /5 articles left.
Sign up for a free account or log in.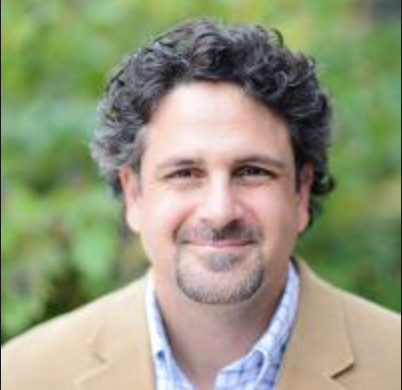 In what seems like the latest installment of the academe edition of the post-Trump culture wars, students and faculty members at the University of Minnesota at Morris are planning a teach-in Monday, following a professor's harsh criticism of immigrants and refugees on social media. The professor says he wrote about an issue of concern on a private Facebook page and is being punished for being out of step with the politics of his colleagues.
"Illegal immigrants lower the confidence in the rule of law and add people and workers and students we don't need," Dan Demetriou, associate professor of philosophy, recently wrote on Facebook, according to screenshots that have been made public. "They on average have IQs lower than natives and low skills. They are harmful to an economy about to automate, especially when it is a welfare state."
Refugees, meanwhile, are "way worse," Demetriou wrote, "as most adhere to a religious-political cult with repulsive values at war with the West from its inception. No country who has taken the current crop of refugees has made it work."
The campus branch of Students for a Democratic Society was already organizing activities as part of national day of action against Trump administration policies on immigration when it was approached by faculty members interested in speaking out on similar issues, according to information from the group. Those include the recent comments of their colleague.
Here is Demetriou's full initial post:
The words caused a stir at Morris, with some printing them out and posting them around campus. Chancellor Michelle Behr responded to the controversy earlier this week, saying in a campuswide email that while "democracy should and does rightfully tolerate expression of differences of opinion, some members of our community have found these communications both personally and professionally distressing." She "strongly reaffirmed" Morris's "vision that we celebrate and support the multicultural and international inclusiveness of our community. Differences are our strength, and our community values and respects diversity of all kinds."
Behr said there will continue to be "differences of opinion and perspective," and that it's "imperative that we all make every effort to express these differences in a respectful way." She cited the University of Minnesota Board of Regents' Guiding Principles, including that the institution "strives to sustain an open exchange of ideas in an environment that embodies the values of academic freedom, responsibility, integrity and cooperation" and "provides an atmosphere of mutual respect, free from racism, sexism and other forms of prejudice and intolerance."
Demetriou, who is now on sabbatical in Sweden, responded to the controversy in a second Facebook post, which says, in part, "Maybe you can imagine being me, hearing most of my colleagues advocate for policies that, as far as I can tell, are failing spectacularly overseas and in many communities at home. No one much cares for how their expressions may discourage, alienate, frustrate or sadden someone who, like me, sincerely believes that his children -- our children -- will be put in grave risk by leftist immigration policies. Nor should they care, because my feelings don't determine facts. That someone is upset by a claim is wholly irrelevant to its truth."
The whole "benefit of freedom of speech and intellectual freedom is that they allow unpopular ideas to be judged on their merits instead of silenced," he said. "It would be much easier for me personally just to censor myself. I am sacrificing a great deal of social capital, and probably putting my career or at least career ambitions in jeopardy because I feel I must say something, if not publicly, at least inside my social circle. I use social media to workshop ideas among my smart friends, who often give me great objections. But if some of my thoughts leak out, maybe that's for the best: Mill taught that unchallenged ideas tend to become 'dead dogmas.' By providing some resistance -- by standing up and presenting real opposition as opposed to a straw man -- I am doing [the university] a service. Universities are often accused of being ideological monocultures. The intellectual diversity I bring [will] help it avoid that criticism."
Undergraduate Mitchell Hancock, with Students for a Democratic Society, said his group is planning a rally, student-led teach-ins and a panel discussion about community responses to the threat of deportations and registries for immigrants. He supports a recent resolution by the student body that Morris become a sanctuary campus and called Demetriou's comments "disgusting."
Playing "devil's advocate is not only extremely counterproductive to protecting vulnerable communities, but also a huge abuse of privilege," he said.
Heather Peters, a professor of psychology at Morris specializing in cultural psychology, is participating in the teach-in and told City Pages that she'd already worked Demetriou's comments -- anonymously -- into her lectures on immigration. She later had students fact-check the professor's arguments, she said, and they found peer-reviewed research challenging his blanket assertions about IQ and immigrants' effect on society. Indeed, IQ in relation to nationality is a vexed corner of study, both because intelligence is such a complex topic and because neither Americans nor immigrants are monolithic groups.
"This wasn't about [Demetriou]. It was about the thoughts that are out there," she told the local newspaper. "Hopefully we can pull together as a community and refute these outright lies."
Peters declined an interview request Thursday, referring questions to a dean. He referred questions to Behr's email.
Demetriou told Inside Higher Ed via email that his post was written when the Trump "travel ban was dominating the news and social media," and, "like many of my academic friends, I ranted." Unlike most all of them, though, he said, "I ranted to the right as opposed to the left."
As to the content of his arguments, Demetriou said that no "short post on such a complex topic, let alone a rant, could survive much scrutiny. But this post, read with the least charity possible, and isolated from other things I have said on the topic in discussion afterward, has been seized upon in order to further a political agenda and punish a dissenting voice."
Demetriou said he doesn't share his expressed views in class and doesn't even cover immigration in his courses. And although he's "ideologically right in a very ideologically left world," he said, he's not involved in any political groups on campus. Rather, he said, "I expressed my mind in a hot state on my private Facebook page."
As to where, if anywhere, his free speech rights overlap with his responsibilities as a member of his campus community, he asked what might be said of "professors who on their social media advocate for 'punching Nazis' or overthrowing an elected government via the 'deep state'? I don't see such outbursts as immoral, inappropriate or even ill advised in the context of Facebook. People need a space to vent with their friends, frenemies and acquaintances. Conversation usually sees us moderate or clarify our positions."
Professors elsewhere have landed in hot water with their administrations for making comments about groups of people on social media -- even after their administrations initially backed their right to free speech. Steven Salaita lost a promised job at the University of Illinois at Urbana-Champaign for the tone of his anti-Israel comments on Twitter, and Oberlin College dismissed Joy Karega for posting anti-Semitic and other demonstrably false statements about world events on her Facebook page, for example. Boston University also eventually distanced itself from Saida Grundy, a sociology professor who made controversial comments about white people.
In a reverse example, Drexel University condemned George Ciccariello-Maher, who over the winter holidays tweeted that his wish list consisted of "white genocide." It later backed the professor's right to academic freedom, after scholars criticized the university and pointed out that the tweet was sarcastic and grounded in Ciccariello-Maher's academic work.