You have /5 articles left.
Sign up for a free account or log in.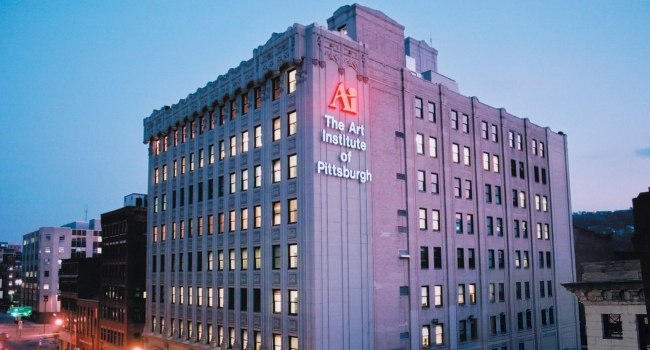 After years of switching between being publicly traded and privately held, Education Management Corporation's large chain of for-profit institutions will become nonprofits.
The Los Angeles-based Dream Center Foundation announced Friday that it is seeking to purchase the for-profit company for an undisclosed amount and plans to convert Argosy University, South University and the Art Institutes into nonprofits.
The sale requires the approval of accreditors and the U.S. Department of Education before it is finalized, however. And it doesn't include Brown Mackie University, which is closing its campuses. The EDMC sale and conversion are just the latest sign of a collapsing for-profit sector. The move follows the recent closing of ITT Technical Institutes, Corinthian Colleges and many other institutions, as well as the sale of the University of Phoenix.
"We actually have been looking for a higher education organization to affiliate with or acquire for three years now," said Randy Barton, managing director of the foundation. "Our board made the determination that we felt higher education opportunities were a missing component of our efforts to help people transform their lives and become productive citizens."
The Dream Center, which is a Christian missionary organization sometimes described as Pentecostal, funds programs that primarily provide education, emergency food, medical services and transitional housing to homeless families, young people and veterans in 41 states and 21 countries.
In the education space the foundation has mostly focused on GED programs and a private school to help children who have trouble adjusting to a public education, Barton said.
Although the Dream Center is a missionary organization that is affiliated with the Assemblies of God churches, Barton said the EDMC institutions will remain strictly secular after the acquisition.
"The Dream Center, although faith based, serves everyone regardless of faith affiliation," he said.
The faith-based affiliation was a concern of EDMC's chief executive officer, Mark McEachen, who said the company entertained a few purchase offers, some that would have offered a higher price, but eventually chose the Dream Center because of its mission and commitment to keep the institutions nonsectarian.
McEachen said the company was confident and satisfied that the Dream Center wouldn't force anything on the educational system, such as faith requirements for faculty or students.
"This deal wasn't about price. It was about fit and finish," he said. "We are really removing fully … the legacy of the for-profit EDMC history, and now they have a fresh start and there are things the Dream Center can provide that we could never."
For instance, the Dream Center was especially interested in the programs at Argosy and South Universities, Barton said. South is focused on medical and health programs, while Argosy is known for its psychology and mental health counseling programs. The center currently provides some form of social services to about 50,000 people a month.
"We have a mobile medical clinic … we do provide medical services through a different subsidiary affiliated with us," Barton said. "We also have an unbelievable counseling load, and many of the people who come to us are in desperate need of high-quality counseling."
Barton admits that the least aligned institution to the Dream Center's mission would be the Art Institutes. But he said the foundation would consider offering more technology training degrees through the Art Institutes to fill growing job market needs.
The universities would be managed by Dream Center Education Holdings, which was created specifically for the acquisition, and Brent Richardson will be the nonprofit's chief executive officer and co-chairman. He formerly was chief executive officer at Grand Canyon University, a large Christian for-profit institution. The deal is being financed by an affiliate of the Najafi Companies, along with additional funding from the Richardson Family Trust, to which Brent Richardson is connected.
After the deal goes through, the Dream Center plans to reimburse Najafi for its contribution, plus interest. And the Dream Center intends to invest a percentage of revenue generated from the EDMC institutions into charitable organizations.
"While the Dream Center will continue to operate these institutions as they have operated, we will bring to them an expanded vision," Barton said. "They will be community-focused, not-for-profit institutions coupling their quality programs with a humanitarian culture that values social responsibility."
The Case for Going Nonprofit
As for Pittsburgh-based EDMC, it will continue on with its teach-out of Brown Mackie and 19 closing Art Institutes campuses.
McEachen said those institutions are expected to close completely by the end of this year.
The company is one of the nation's largest for-profit institutions, with a total 102 locations in 32 states. It enrolls roughly 65,000 students. EDMC went private in 2014.
While the chain includes recognizable brands, it has struggled with decreases in enrollment and revenue, in addition to federal and state investigations.
In 2015, for example, the company agreed to $202 million in settlements with the Obama administration and a large group of state attorneys general over allegations that it engaged in deceptive practices and illegally paid bonuses to student recruiters. EDMC did not admit wrongdoing in either case.
The company also was hit hard by gainful-employment regulations.
"A lot of art schools and culinary schools are begging to be nonprofit," said Trace Urdan, a for-profit sector analyst for Credit Suisse. "In EDMC's case you have very specific and pointed effect of the gainful-employment rule that killed the passion-based programs like art, design, culinary and broadcasting. These kinds of things that are very expensive to teach and where there is a much more narrow chance of making it big if students have dreams of being a fashion designer … they're jobs that don't pay well out of college."
EDMC's Brown Mackie University, which is closing and being taught out, will remain under EDMC. The university's medical assistant program also ran afoul of the gainful-employment rule.
Some critics view the company's transition as one way to avoid regulations that have focused on for-profit institutions.
"EDMC's proposed sale and conversion to nonprofit status is a shameful attempt to avoid the rules put in place to stop its continued abuse of students and taxpayers," Massachusetts Attorney General Maura Healey said in a written statement.
Healey said she was urging the U.S. Department of Education and Betsy DeVos, the education secretary, to stop the transaction.
"Earlier this year more than 100 EDMC programs across the country showed outrageous levels of unaffordable student debt," she said.
From For-Profit to Nonprofit
One of the most recent for-profit entities to attempt a nonprofit conversion was Christian-based Grand Canyon University. However, Grand Canyon's accreditor rejected the conversion, which did not go forward.
Both EDMC and Dream Center officials argued that there are differences between Grand Canyon's attempts and their own.
For one, the Dream Center is a completely separate entity from EDMC.
"We understood full well what would and wouldn't work," McEachen said. "We did our homework up front, and the Dream Center is a third party that has been in business for 30 years. We have no affiliation with them. We will have no affiliation with them postclosing, and no management services are being provided to them."
Robert Shireman, a senior fellow at the Century Foundation and a former Education Department official in the Obama administration, has been a critic of what he describes as the "covert for-profit," or for-profit institutions that convert to nonprofit status while those who remain in control of the institution still have a financial stake.
"Perhaps by going nonprofit, the reputation can be rebuilt by being able to tell people this institution is guided not by owners who are trying to take as much for themselves as they can, but by community-minded trustees," he said.
Experts on the for-profit sector said staying afloat in the current competitive and regulatory environments means having a specialty or other distinguishing characteristics.
"You have to be differentiated," Urdan said, adding that Strayer, Capella, DeVry and Grand Canyon Universities have all differentiated themselves either in their academic program offerings or their identities in the for-profit marketplace. "To survive in the more competitive world with traditional schools, you have to offer something the traditional schools don't offer. The vocational schools -- their issues are concerns about the value proposition and the market."