You have /5 articles left.
Sign up for a free account or log in.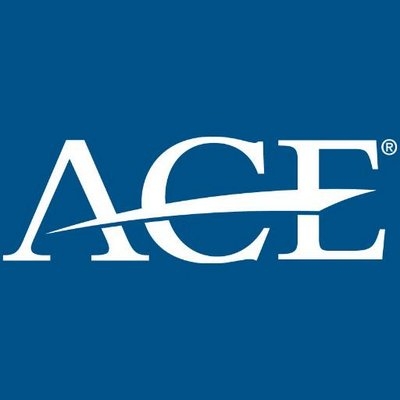 WASHINGTON -- As colleges across the country continue to place greater emphasis on diversifying their student bodies, new questions arise about how to make students feel safe, included and free to engage in civil discourse.
A panel of three university administrators discussed these challenges during a session titled "Freedom of Expression and Safe Spaces" at the 99th annual ACE meeting on Sunday.
DeRionne Pollard, president, Montgomery College
Pollard has been president of this large, two-year community college in Montgomery County, Md., for seven years. Montgomery College enrolls 60,000 students across its three campuses. Over 70 percent of these students are nonwhite, and they hail from more than 160 countries.
There's no question that Montgomery College is diverse, but Pollard, who is herself a lesbian woman of color, argued at the session that having a diverse student population is not enough by itself.
"When we have a diverse community, we don't think we have to do the work of creating an inclusive community," Pollard told a room full of higher education administrators and decision makers.
Similarly, she said, colleges have to cross the threshold from offering a "friendly" environment for minority students to having a "welcoming" environment, because there's a difference. "Welcoming" includes interaction and intersection of experiences.
"We have far too many college campuses that are friendly and not welcoming," Pollard said. "We have too many college campuses that herald diversity, but they don't herald the fact that we don't have equitable practices that produce outcomes for all students."
Pollard shared some of the strategies she uses at Montgomery College to foster civil discourse among faculty members and students.
First, she helped create a public space for marginalized voices to be heard on campus. After the presidential election in November, many students -- most of whom speak English as a second language -- expressed concern about their futures. They wrote letters saying they felt insecure, unsafe, angry, afraid and disappointed. Faculty members set up a bulletin board where students could express these emotions more publicly and their peers could see and read about what they were experiencing. Pollard said she has seen hundreds of students gathered around those bulletin boards to read the letters posted.
She also promoted the concept of "radical inclusion," which she defined as "intentional, proactive policies, procedures, practices and promises to ensure equitable and inclusive experiences and outcome for all students."
Felice Nudelman, chief global officer for partnerships and innovation, Antioch University
Antioch University is a private institution with about 5,000 students spread throughout five campuses across the country -- two in California, one in Seattle, one in New Hampshire and a fifth on its home campus in Ohio. It has a history of encouraging its students to engage in social justice and in their communities, said Nudelman. Antioch is a progressive institution, she said, but the liberal leanings also have drawbacks in today's campus climate.
"We have created an incredibly safe space, for students, for faculty, for our community, to come and be part of our education process and discussion," Nudelman said. "But I think also at times, in leaning that way, we've created our own silo. We've had to put special focus on expanding outside of our bubble … The challenge has been how to ensure we aren't just speaking to ourselves."
Nudelman suggested that the answer is to be intentional -- to go beyond campus culture and create concrete policies that address these issues.
"If we're going to create safe spaces for students to explore -- no matter what their age, no matter where they were from -- all of that had to be built around not just the cultural awareness and the culture we're building, but we had to deal with policy and put policies in place."
Nudelman admitted this is more feasible for private universities, like Antioch, than public ones, but she believes policy is a driving force behind some of the change colleges hope to see. An example, she said, is when Antioch instituted the first affirmative consent policy at a U.S. college in the early 1990s. At the time it was implemented, the concept was considered a joke. Saturday Night Live even mocked it in a skit. But the policy provides clear direction on sexual encounters and is the basis of state law in California and elsewhere.
Ramon Torrecilha, president, Westfield State University
Torrecilha moved to the United States from Brazil when he was 17 years old. He started out as a migrant worker, and now, decades later, he is the president of a four-year public university in Massachusetts.
About 94 percent of the students at Westfield State University are from Massachusetts, and only about 20 percent are students of color -- which Torrecilha said means they "have a lot of work to do" regarding diversity at the college.
But he, like Pollard, said diversity alone does not go far enough. "Diversity is about who's in the bus, but you can still be in the back of the bus," he said.
Many in attendance Sunday also had an opportunity to highlight their concerns on the topics of freedom of expression and safe spaces, and to share ideas pulled from their own institutions.
One administrator suggested that American universities don't realize there is a different between integrated and desegregated campuses -- he suggested colleges today are more the latter. Several people proposed that institutions of higher education develop meaningful relationships with local K-12 systems so they can begin to address these problems before they manifest during the college years.
A woman in the audience said the challenges at colleges today go beyond the students currently enrolled. She said she has received emails from alumni asking how they can return their diplomas or declaring they don't want to be associated with the institution after the university takes controversial positions or introduces seemingly politically motivated policies. In recent months, sanctuary campuses have been very polarizing among college students and alumni.