You have /5 articles left.
Sign up for a free account or log in.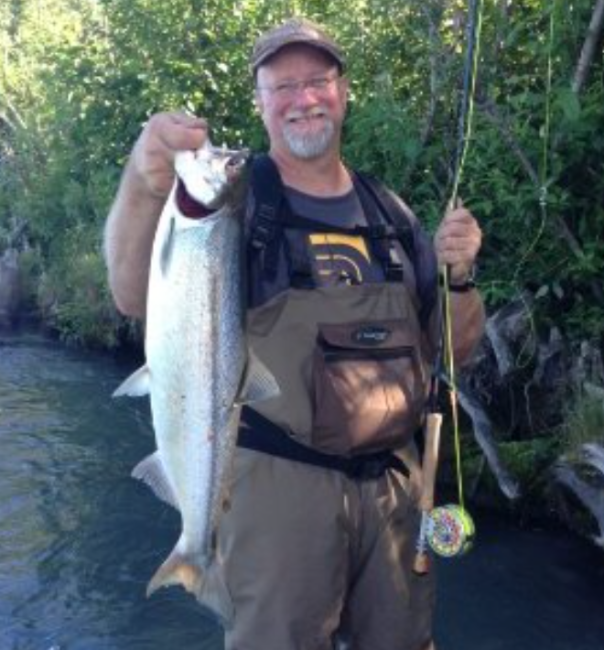 In an eyebrow-raising lawsuit filed last week against Metro State University in Denver, two professors say they were retaliated against for reporting a colleague's alleged sexual indiscretion with … himself. The Equal Employment Opportunity Commission granted the plaintiffs right-to-sue notices, but the implicated professor denies all claims against him. The university also denies the allegations and plans a vigorous defense.
The complaint was brought by Kamran Sahami, a professor of physics and former president of the university's Faculty Senate, and Kristin Watson, a former non-tenure-track professor of communications and business. Watson alleges that she saw Gregory Black, chair of marketing, masturbating in his office in 2011 but didn't report the incident to administrators for several years, in part because she was "shocked and traumatized," and because she lacked tenure and feared for her job.
Black himself is not named as a defendant, but the suit against Metro State alleges a pattern of behavior on his part. The plaintiffs claim they were subjected to a sexually hostile work environment, in addition to retaliation.
Unbeknownst to Watson, another faculty member -- who is not named in the suit -- allegedly observed Black engaged in similar behavior in his office on multiple occasions. The professor reported Black to the university's coordinator for sexual harassment and assault, as well as the dean of the College of Business, according to the complaint.
In 2014, Sahami, then president of the Senate, allegedly received a call from an anonymous student saying she, too, had seen Black masturbating in the marketing department. Sahami says he told the student that the issue was outside the scope of his responsibilities, and that she should report it to the business dean. The caller reportedly told him that she feared retaliation for any report, since it was rumored that another professor had been fired for complaining about Black's alleged extracurricular activities.
Disturbed by the call, Sahami says, he reported it to Steven Jordan, university president. Sahami also allegedly looked into the claim that a faculty member had been terminated and eventually "deduced from information he was privy to about marketing faculty changes" who it was. He says he called the former faculty member and briefly spoke with her about her case and the student complaint.
Campaign of Retaliation
Following each of these incidents, Metro State -- either through Black or "at his behest" -- engaged in a campaign of retaliation, according to the suit. And in violation of its own policies, the university allegedly shared with Black the names of his accusers.
It was Metro State's "shocking lack of systemic [equal opportunity] protections that led directly to Black's retaliatory activities," the suit says.
First, the unnamed professor who had first reported Black was terminated, according to the suit, leading her to file a charge of discrimination and retaliation with the EEOC.
Around the same time, in 2013, Watson applied for a promotion to senior lecturer and a three-year contract. But she was removed from the list of senior candidates under Black's direction, according to the complaint.
Later that year, Black allegedly adopted new student evaluation score standards and used them to find Watson's performance deficient. He did not apply the same standards to Watson's male colleagues, however, according to the complaint. Watson says Black then informed her that he was initiating a search for her replacement and "summarily" took her place on the marketing department search committee.
It was only then that she approached the university's coordinator for Title IX of the Education Amendments of 1972, which prohibits gender-based discrimination in education, according to the complaint, as she felt Black's actions against her were linked to her having seen him masturbating.
Watson's complaint blocked Black from removing her based on anything other than university-approved performance guidelines, the suit says. But he also began to "repeatedly interfere" with her ability to teach marketing courses. No details about that interference are included in the suit, and Watson could not immediately be reached for comment.
Black also allegedly blamed Watson's lack of a marketing degree for her lack of advancement, but she says that male colleagues who also did not hold marketing degrees were not similarly held back. Black ultimately forced Watson out of a job by asking all non-tenure-track faculty members to reapply for their positions and using similar degree qualifications, according to the complaint, and by dividing the candidate pool in a way that allegedly severely disadvantaged Watson but advantaged other, less qualified candidates. She was not renewed in 2014.
Sahami, too, faced "aggressive action" once Black heard about his concerns, according to the complaint. Black allegedly filed a formal written grievance against Sahami and accused him of discrimination and harassment, saying he'd failed to be objective in his professional judgments about Black's alleged behavior. But the allegation was "ludicrous," the complaint says, "since Sahami had no relationship with Black."
Turning the Tables
Each of these allegations related to Sahami bringing forward the complaint he received concerning Black's sexual misconduct. Black wrote in his complaint, "I am left to conclude that the sole purpose of his actions was to aid in the EEOC complaint against me, and, thus, I submit this formal complaint of unprofessional behavior."
Instead of dismissing Black's complaint, however, Jordan, Metro State's president, ordered an investigation into Sahami's alleged lack of professionalism. The findings were referred to a Campus Ethics Committee, before which Sahami had a limited chance to present information and no ability to confront his accuser, according to the complaint. He says he had to hire a lawyer and expend considerable funds defending himself, and that Jordan ultimately issued him a letter of reprimand.
Meanwhile, the complaint says, "the university never actually investigated the underlying claims against Black -- and, upon information and belief, even as of 2017, had not subjected Black to any discipline as a result of his behavior in any of these incidents."
Sahami did not immediately respond to a request for comment. Both he and Watson are seeking a trial by jury and unspecified damages.
Black in an email denied all allegations against him and referred additional questions to the university. Cathy Lucas, Metro State spokesperson, said in a statement that the university "denies the allegations contained in this complaint, and we assert there are many factual errors and statements in the claim. The university will dispute these allegations in court."