You have /5 articles left.
Sign up for a free account or log in.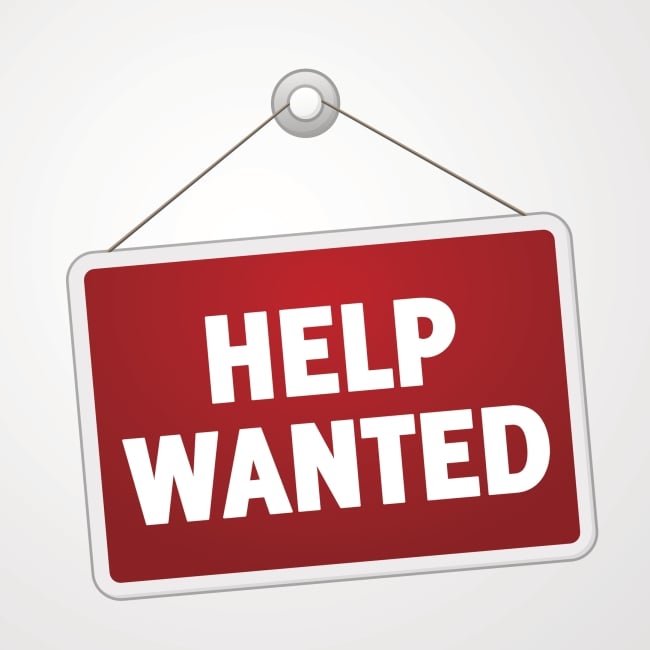 Emily Rutledge spends 16 hours a week in the University of North Georgia's university relations office for her federal work-study job, tracking times the press mentions the university, helping to coordinate logistics for events like commencement and assisting graphic designers.
It's the first year Rutledge, a 19-year-old sophomore, has taken part in a work-study job. She qualified for the program last year but had already landed other work before coming to campus -- she worked two jobs as a freshman, as a waitress and in retail, to earn money she needs to pay for college.
Rutledge has yet to lock in her major, but she thinks her current job will prepare her for a future career more than the ones she worked last year. She doesn't plan on working in retail or restaurants, and she feels she's gaining more experience and skills tackling different tasks in an office setting. Plus, her current managers on campus allow her to strike a better balance between being a student and an employee than did her managers last year.
Overall, Rutledge supports work-study, she said.
"If you don't work for it, you don't get it," she said. "I think it's really beneficial, because it shows you have to work to earn the money. It's not just a handout."
Now, however, Rutledge and other students in the federal work-study program are entering a period of uncertainty after President Trump released his budget proposal Thursday. Trump's budget plan calls for substantial changes and cuts to the federal work-study program.
The president's broad budget outline calls for reducing Federal Work-Study "significantly" and reforming it to direct funds to "undergraduate students who would benefit most." It does not contain specific amounts for how much the program, which spends about $1 billion annually on hundreds of thousands of student jobs, would be cut. Nor does it spell out how remaining work-study funds would be reallocated.
The proposal from Trump, who consistently talked about jobs on the campaign trail and in the Oval Office, surprised many supporters of Federal Work-Study. Few forms of student aid would seem more politically aligned with that message than one in which students work for the funds they receive.
Some liberal backers worried that the budget discussions could redirect an ongoing debate about the program away from who receives its funding to whether it should be cut. Federal Work-Study has been criticized for disproportionately sending money to elite campuses and middle-class students instead of institutions that serve low-income students, they noted. Still, some conservatives cheered the proposal as a step toward getting the federal government out of a student aid business in which they believe it should not participate.
Those who work in student employment were surprised by the proposal. Janna McDonald is the director of the office of student employment at Indiana University-Purdue University Indianapolis and the president of the National Student Employment Association. The association's email Listserv was very quiet Thursday morning after Trump's budget proposal was unveiled, she said. Members were likely digesting the news and processing it.
"All through the campaign it was working, working, working," McDonald said. "To go and have this be one of the things they want to cut, it doesn't measure in congruence with everything that has been said."
Federal work-study jobs are supposed to be connected to students' field of study or help them build skills for the work force, McDonald said. Those students often turn out to be more competitive for jobs once they graduate and enter the work force. They also tend to be more likely to graduate than students who would work even if they were not a part of the work-study program -- and research has indicated work-study recipients who are from low-income families and who attend public institutions receive more of a boost than work-study recipients with high incomes and those at private institutions.
Work-study jobs can also be a major boost to campuses that aren't located near a large number of appropriate entry-level jobs for students to hold while attending class, McDonald said. Some states, like Indiana, have their own work-study programs, but the loss of the federal program could mean a budget gap that prevents some institutions from offering students on-campus jobs. The federal program generally funds 75 percent of a student's wage, while institutions contribute the rest.
"This will actually hurt the educational numbers, because those students who depend on work-study money for rent and food and gas money to get to and from college won't be able to find those opportunities elsewhere," McDonald said. "Some of those students will be unemployed."
A Program With Issues
Still, many agree the federal work-study program has its issues. The program cost the federal government slightly less than $1 billion in each of the last several years. About 671,000 students received aid from it in 2013-14, and the average award amount came in at $1,669, according to the National Association of Student Financial Aid Administrators. But just 46 percent of dependent undergraduate recipients came from families with incomes of less than $42,000.
Critics argue the program skews too heavily away from low-income students and gives too much money to students from families with higher incomes. Only 8.2 percent of the dollars that went to dependent undergraduates in 2013-14 went to students from families with incomes below $6,000, according to NASFAA. More than a third, 35.2 percent, went to those from families with incomes of $60,000 or more.
It should be noted students with family incomes of more than $60,000 can have difficulty paying their bills at many private colleges. Still, the way the aid breaks down by income bracket is controversial. That breakdown is due to the way the work-study program disburses funds and its legislative history. The program, started in 1964, disburses funding to colleges and universities instead of directly to students. Those colleges and universities then break up the funding they receive and award it to students, exercising broad discretion.
The overall funding level for the program has changed little in recent years, and it uses a two-formula funding mechanism that results in it sending more money to established institutions that generally attract wealthier students. That's because a large chunk of federal work-study money is sent to institutions using a "base guarantee" designed to protect college and university budgets from year-to-year funding shocks. That guarantee benefits institutions that have been in the program for a long time -- for many institutions, it's linked to participation in the program in the 1970s. The remaining money goes to a "fair share allowance" formula that sends money to institutions based on the unmet financial need of their students.
Many agree that the net effect of this structure is that Federal Work-Study sends more money to wealthier institutions that have higher sticker prices and have taken part in the program for a longer time. The institutions' high sticker prices mean they can offer work-study funding to middle-income students, because those students are still judged to have financial need. On the other hand, colleges and universities that have grown recently and tend to serve lower-income populations receive less funding.
Research from 2015 by Robert Kelchen, an assistant professor of higher education at Seton Hall University, found that the 322 most selective private colleges in the country receive 4 percent of Pell Grant funds, which would indicate they enroll a low number of low-income students. Those institutions received 22 percent of Federal Work-Study funds, Kelchen found.
A March research brief from the Center for Analysis of Postsecondary Education and Employment included similar data. A third of dependent undergraduates at private four-year institutions took part in Federal Work-Study jobs, it said. Only 2 percent of dependent undergraduates at public two-year colleges and 7 percent at public four-year colleges did the same.
Depending on how they are structured, cuts to the Federal Work-Study program could skew it even more toward institutions that enroll few low-income students. Cut the program in half, and it would receive less than $500 million. Last year, the base guarantee funding formula accounted for about $660 million in spending, according to Megan McClean Coval, NASFAA'S vice president of policy and federal relations.
"I'm just throwing this out in hypothetical terms," she said. "We shouldn't just be thinking that if the funding is cut in half, what I received last year at my school will be cut in half. That's not the case. It could be even worse than that. There are a lot of schools that don't have base guarantees."
Of course, the Trump administration has yet to share how much of a cut it wants to make to Federal Work-Study. Nor has it spelled out what changes it would make to direct funds to undergraduates judged to most need them.
Coval thinks the Federal Work-Study program has many defenders on Capitol Hill. A fight over cutting the program could obscure the debate about its funding formula. But Coval believes it could also draw more attention to the idea of changing the formula itself.
Not everyone is hopeful that the discourse will follow that path. Iris Palmer is a senior policy analyst at the liberal-leaning think tank New America. She thought that Federal Work-Study seemed like a form of student financial aid the Trump administration could support.
Palmer acknowledges criticisms of the program. But she'd hoped to have a discussion about shifting its funding from elite institutions and wealthy students and toward low-income students who need assistance to stay in class.
"We wanted to have that conversation, and instead we're probably going to have a conversation about not getting it significantly reduced," Palmer said. "Having both of those conversations at the same time is actually really hard. That, I think, is unfortunate."
Some conservative thinkers were heartened, however. Mary Clare Reim is a policy analyst at the Heritage Foundation who supports the idea of cutting Federal Work-Study. All sides would be best served if students turned to the private sector for the jobs they need, she said.
"I think it's a meaningful first step in rolling back a lot of waste in higher education funding," Reim said of the Trump budget proposal. "Generally, I think it's hard to find a justification for federal involvement here, especially since we've seen a lot of the funding for Federal Work-Study programs is not specifically geared toward low-income students."
Whatever path the conversation takes, it will have an effect on students. Rutledge, the sophomore at the University of North Georgia, said she could not afford to attend college without also holding a job.
"I have loans taken out," she said. "I have other scholarships. This is definitely necessary for my living expenses and paying toward textbooks and everything I need. I wouldn't be able to do it without working."