You have /5 articles left.
Sign up for a free account or log in.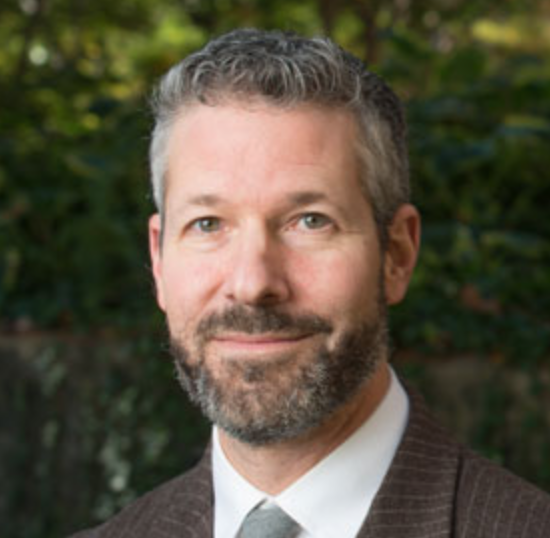 Two graduate students at Ohio University are suing the institution -- including a former department chair -- for allegedly allowing another professor to serially harass female graduate students for over a decade. Although the plaintiffs allege they were harassed and groped at a class party in 2015, a related university investigation found that the professor in question had harassed students going back to 2003.
The case comes at a time when many colleges and universities are rethinking their approaches to enforcing Title IX of the Education Amendments of 1972, which prohibits gender discrimination in education -- including timelines for taking disciplinary action against those accused.
Ohio has already moved to fire the tenured full professor and says its processes ensure that all complaints are "investigated thoroughly and handled appropriately." At the same time, it's launching what it calls a "comprehensive training strategy to enhance the campus community's understanding of the shared responsibility to report all forms of sexual misconduct and to work to stop sexual misconduct from occurring." Training will be mandatory for all faculty and staff members.
The accused harasser, Andrew Escobedo, says he'd like to comment on the allegations but can't, in light of pending litigation. He's previously denied them, however. Escobedo has been on administrative leave since March 2016, awaiting the outcome of a university investigation against him and disciplinary proceedings.
And the former department chair accused of sitting on students' complaints about his colleague? Joseph McLaughlin, an associate professor who is now president of the Faculty Senate, said he's "confident the judicial process will determine the facts."
Michael Fradin, the plaintiff's attorney, pushed back, saying that Ohio "has for many years maintained a 'boys-will-be-boys' attitude towards sexual misconduct," and that unless that changes, "female students will not have an equal opportunity to succeed there." The "nationwide academic community should keep a very close eye on the university's response to this suit," he added.
Dozens of other professors in the English department have already taken some matters into their own hands, writing in a letter to graduate students last week that their "hope lies in a future that looks and feels very different from our present, and in coming together as a community and moving toward a brighter future." The English professors said they'll honor the outcome of internal processes with respect to Escobedo, but they're also committed to ongoing training from the institution's Survivor Advocacy Program and Title IX training.
"Humans sometimes fail each other, and they err, sometimes out of illness, sometimes out of malice, but often out of blindness, willful or otherwise," Marilyn Atlas, a professor of English who signed the letter, said via email. "As much as possible, we members of the English department want to think about the past, the present, and make things more right going forward."
Students "deserve a safe, respectful education, the best education our faculty has the strength, insight and means to provide," she added.
Allegations, Old and New, Emerge
According to the lawsuit, Escobedo made unwanted sexual advances toward the plaintiffs -- both current graduate students in English -- at an end-of-semester celebration in late 2015. Escobedo invited the students in one of his courses to a night out at a pub. He allegedly bought students numerous drinks throughout the night and touched one on her back, her thighs, her buttocks inside her jeans and her groin over her pants. She says she physically signaled that she did not consent to the contact, including by moving seats and placing coats and other objects between herself and Escobedo. But because she had learned earlier in the evening that the professor had not yet submitted grades for the class, she says, she worried that doing more would impact her mark.
"As her current professor, Escobedo had a position of power over [the plaintiff] such that any sexual impositions by Escobedo involved an inherent quid pro quo," the complaint asserts.
Escobedo allegedly forcibly kissed the student on the mouth during a walk back to campus, when another student stopped to use the restroom. She told him to stop, but he continued to hold her and rub his erection against her body, according to the complaint. Escobedo allegedly told her not to tell anyone about the incident.
The second plaintiff's allegations are similar to the first's. She says the professor groped her vagina and breasts over her clothes several times throughout the same evening and told her, "Careful, I still haven't submitted your grade." The complaint says she was so uncomfortable that she left the event early, but that Escobedo stopped to give her a hug on her way out the door and intentionally touched her chest.
The students say they both thought about leaving the university after the incident, given their close working conditions with Escobedo and fear of retribution for reporting him. One says her work space was so close to Escobedo's that she held office hours in another location to avoid him. Escobedo's wife also is on the department's faculty, and the plaintiffs say they've been encouraged by unnamed parties within the department to forgive the professor because he has various personal problems and responsibilities.
Both students want Escobedo terminated and barred from campus, and for the university to address its allegedly hostile culture for women, along with emotional and other damages. To simply terminate Escobedo would be a "bandage" on a bigger wound, the lawsuit says.
The suit alleges that Escobedo was enabled by departmental and institutional permissiveness toward sexual relationships with students, and that his "proclivity" for young female graduate students was well-known. The university's Office of Equity and Civil Rights Compliance and McLaughlin, for example, were allegedly informed in 2006 by another faculty member that Escobedo was having an inappropriate relationship with a student. But instead of investigating, the office allegedly conducted a departmental climate survey.
According to university documents submitted with the students' lawsuit, at least one other professor in the department "felt that the 2006 report was not treated with the seriousness that it deserved, and there were no restraints or sense of consequences for [Escobedo]."
Regarding McLaughlin, the department chair at the time, the lawsuit alleges that he was a personal friend of Escobedo's and especially "deliberately indifferent to the allegations of sexual [misconduct] against Escobedo, even though the allegations were severe, widely known and likely factual."
A 2016 university investigation into Escobedo sparked by the plaintiffs' report uncovered allegations of harassment of four other potential victims from 2003 onward. Ohio determined that Escobedo had more likely than not harassed two additional women beyond the two he allegedly harassed in 2015. It found insufficient evidence of the two other claims, however. Escobedo denied the allegations during the investigation, including by saying that the second complainant from 2015 had fabricated her report out of a sense of "social justice."
As universities assess their policies and procedures surrounding Title IX, advocates have encouraged institutions to shore up their timelines for addressing reports of sexual harassment and assault. Part of the idea is to minimize the damage that alleged serial harassers can do by investigating claims thoroughly but swiftly. The University of California system, for example, recently approved new code of conduct guidelines for faculty members, saying that campuses have three years to the day of a report of harassment to a department chair or above to take any disciplinary action. The system has met much criticism for perceived "slaps on the wrist" to alleged serial harassers in recent years.
Escobedo, who was told on March 2 of Ohio's intention to dismiss him based on the findings of last year's investigation, received his Ph.D. from the Berkeley campus in 1997.