You have /5 articles left.
Sign up for a free account or log in.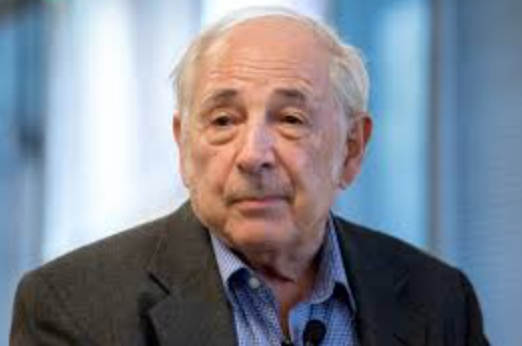 It's more bad news for both a discipline and an institution that have been plagued by reports of sexual harassment and assault in recent years: a former research assistant is suing the University of California for failing to properly address her report of misconduct against a star philosopher on the Berkeley campus.
The lawsuit, filed this week in a county court, alleges that John R. Searle, Willis S. and Marion Slusser Professor Emeritus of the Philosophy of Mind and Language, forced himself on and groped the assistant, then continued to harass her until she was summarily terminated. The assistant allegedly reported the initial incident and other behaviors to the director of the John Searle Center for Social Ontology, where she was working, but says that employees sought to protect Searle instead.
Searle and an employee named in the complaint and have not responded to the allegations, either to Inside Higher Ed or local reporters covering the story. The university said in a statement late Thursday that while it can't comment on individual ongoing cases, "we want to be certain that the campus community is aware of the care we take in handling such cases."
Inside Higher Ed does not typically name alleged victims of sexual misconduct, but the plaintiff, Joanna Ong, has been public about her case. Ong, a 2014 graduate of Berkeley, began working at the center after taking a class with Searle during her undergraduate studies and establishing a mentor-style relationship with Searle's graduate student instructor at the time. More precisely, Ong wanted experience working in academe before entering graduate school, and her mentor, who had since been named director of Searle's center, allegedly offered her a $1,000-per-month position as a research associate. Searle himself offered Ong an additional $3,000 per month to cover her living expenses, according to the complaint.
Ong says the job -- mostly clerical work but always in close quarters with Searle -- went well for a week. Searle in that time talked with her about her interest in philosophy and reassured her that her living costs and other needs during graduate school (which she plans to begin this fall) would be taken care of, urging that they have a relationship based on -- in his words -- "total trust," according to the complaint.
After a week, in July 2016, Searle allegedly assaulted Ong in his office, locking his door and groping her. He slid his hands down her back to her buttocks and told Ong that they would be "lovers," that he had an "emotional commitment to making her a public intellectual," and that he was "going to love her for a long time," the lawsuit says.
Ong says she was shocked and immediately rejected his advances by saying that her interest in him was intellectual and that she would not be his lover. Searle allegedly apologized and told her to "forget it."
The professor paid Ong $3,000 for her first month of work, as agreed, according to the complaint, and allegedly told her to keep working while he went on vacation. After he left, Ong says she reported the assault to the Searle Center director, Jennifer Hudin; Hudin allegedly told her that she'd protect her from Searle's advances, and that he was known to have sexual relationships with students and others "in exchange for academic, financial or other benefits." She didn't tell Ong to report her concerns to university officials, however, according to the complaint.
Ong's work environment became increasingly "hostile and awkward" when Searle returned from vacation, she says, as Searle allegedly acted like nothing had happened between them and cut her pay essentially in half by beginning to pay her an hourly rate of $15 with no notice or stated reason.
Searle also behaved inappropriately around Ong, she says, asking her to log on to a website called Sugar Baby, Sugar Daddy, watching internet pornography in front of her, and responding to a comment about American imperialism like this: "Oh boy, that sounds great, honey! Let's go to bed and do that right now." (Ong, who is a Asian-American, believes that was a reference to her race.)
In early September, Ong reported to Hudin what was happening, and complained about her pay cut. Hudin allegedly said she'd talk to Searle, but later said she couldn't address the issues with "upper management" out of respect and loyalty for Searle, and a need to "protect" him.
Later that month, Hudin alleged told Ong her services were no longer needed at the center, even though she'd allegedly left a higher-paying job in San Francisco to work at Berkeley.
Ong's accusing the university system's Board of Regents and Searle of quid pro quo sexual harassment, hostile work environment, retaliation and wrongful termination. She's suing Searle individually for assault, seeking a trial by jury and unspecified damages.
BuzzFeed originally reported Ong's story, writing that Searle abruptly stopped teaching undergraduates earlier this month with the university citing "personal reasons." A university spokesperson declined to provide any additional information Thursday, including whether he is still in contact with graduate students.
Carla Hesse, Berkeley's interim lead on sexual misconduct issues, said in a statement that, in general, an investigation is launched once the campus Office for the Prevention of Harassment and Discrimination is made aware allegations. The process includes "taking immediate interim steps to ensure the complainant's concerns regarding safety, employment issues or other matters are addressed," she said. "Steps may also be taken to ensure that a complainant is not required, in the conduct of their campus duties, to come into contact with a faculty member alleged to have violated policy."
The California system and Berkeley, in particular, have received much negative attention in recent years over reports of sexual harassment by professors and insufficient institutional responses. Geoff Marcy, a well-known astronomer, for example, was forced to resign in 2015 after news broke that he'd been found to have harassed a number of female graduate students over many years -- but was still allowed to teach. More recently, the UC system released records showing it had disciplined more than 100 employees systemwide for sexual misconduct over a three-year period, including many professors.
California has recently taken major steps to address sexual harassment and assault by professors, including by explicitly making it a violation of the faculty code of conduct and shoring up timelines for taking disciplinary action after reports of misconduct. System President Janet Napolitano has said she wants California to become a national leader on issues surrounding Title IX of the Education Amendments of 1972, which prohibits gender discrimination in education. But that goal becomes harder to reach with each new allegation.
Philosophy, too, has been rocked by complaints of harassment and disciplinary permissiveness toward harassment. Ong's story, for example, is strikingly similar to another alleged case of harassment in philosophy, at Yale University. There, too, a recent alumna said she was promised a good job working as an assistant to Thomas Pogge, another well-known professor of philosophy. But the job ended when she rebuffed his sexual advances, she said. Pogge has denied the claims.
Neither Hudin nor Searle immediately responded to a request for comment Thursday. The Berkeley spokesperson, Janet Gilmore, said campus leaders "are dedicated to fostering a community where sexual harassment and sexual assault is never tolerated. We are continuously working to improve our efforts, and much progress has been made."
Berkeley reportedly denied two earlier requests from BuzzFeed to make public information about sexual misconduct claims against Searle. The university reportedly said that it could not "confirm or deny" that any complaints against Searle had been made, and that it was not in the public interest to turn over documents "where there has been no finding of employee misconduct," as it would "constitute an unwarranted invasion of personal privacy."