You have /5 articles left.
Sign up for a free account or log in.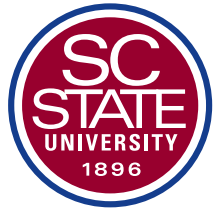 South Carolina State University is the latest historically black institution to align with the University of Phoenix to expand its online education offerings.
South Carolina State last month launched the Bulldog Academic Resumption Covenant Program, or BARC, which targets more than 2,500 students who enrolled at the university between 2010 and 2015 but stopped out. Most of the students still live in South Carolina but have jobs or other commitments that prevent them from finishing their degrees.
The university has now invited those students back to resume their studies by taking online courses offered by Phoenix. Under the terms of the BARC program, S.C. State will waive a $35 readmission fee and offer students a 50 percent discount on tuition rates, dropping the cost of a three-credit-hour course to $651. Students can take up to 27 credits from Phoenix.
Once students signal their interest in the BARC program, "the division of academic affairs is making a covenant of sticking with them until they get their degrees," said Learie B. Luke, acting provost and vice president for academic affairs at the South Carolina public university. After the university reviews the students' accounts for academic or financial holds, the academic departments map the courses they need to finish the degree they were pursuing before stopping out to equivalent courses offered by Phoenix.
The BARC program is the latest product of an "alliance" that Phoenix and the Thurgood Marshall College Fund entered into in November 2014 to boost online education at historically black colleges and universities.
Few HBCUs have so far taken advantage of the partnership. In 2015, the Developmental Research School at Florida A&M University began a research project to create online college-preparatory courses for K-12 students. Originally slated for spring and fall 2016, three of the courses launched in January, a university spokesperson said in an email.
Paul Quinn College in 2015 also announced plans to let its students take online courses from Phoenix, but its website makes no mention of such a program. A spokesperson for the college did not immediately respond to a request for comment.
Johnny C. Taylor Jr., CEO and president of the Thurgood Marshall fund, was also unavailable for comment Monday.
South Carolina State's announcement has attracted the same sort of mixed reactions that accompanied the Marshall fund's announcement of the alliance, with many questioning the value of sending students at HBCUs to a for-profit institution. A story that ran Sunday in the Charleston, S.C.-based Post and Courier, for example, focused on the fact that S.C. State will pay Phoenix $395 for every course one of its students completes.
Luke said he was disappointed that coverage has focused on Phoenix and not on the university's efforts to help former students finish their degrees. He compared the partnership to S.C. State's articulation agreements with local technical colleges, saying it is one of many ways the university is working to increase the number of students who are able to go to and graduate from college.
"We are in the 21st century, where universities have to be flexible about how they provide access to education," Luke said. "Certainly as an HBCU, access is a critical part of our mission to educate people and increase their socioeconomic standing in the community. What the University of Phoenix helps us do is to carry out our mission effectively with students who cannot walk through our gates anymore."
The BARC program may expand to include other students in the future, Luke said. Since the launch, the university has heard from students who attended the university in the 1990s who would be interested in participating.
South Carolina State offers a number of online courses of its own, but its lineup doesn't cover all the upper-level courses the students who stopped out need to graduate, Luke said. This spring, the university is offering about 30 online courses.
The university is working on expanding its presence in the online education market, Luke said. It recently graduated its first group of "e-fellows" -- faculty members trained to teach online -- but training its entire faculty will take time. "In the meantime, we ought to be doing something for our students," he said.
Thomas J. Cassidy, professor of English and modern languages, referenced the Post and Courier story in an email, saying department chairs will vet Phoenix's upper-level courses "with strict consideration paid to the demands of accreditation" to determine which of them can satisfy major requirements.
"As the Faculty Senate president, I was not a fan of this agreement, because of this reputation [Phoenix] brings with it," Cassidy said. "The onus will be on both institutions to make sure that students receive the advisement and support they need. Having said that, I have some former students who seem interested, so I hope it works out."