You have /5 articles left.
Sign up for a free account or log in.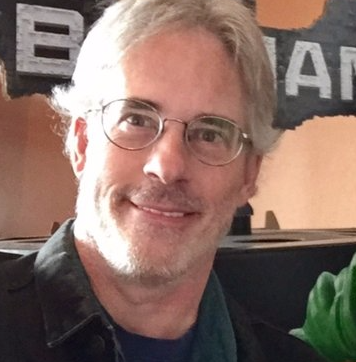 Will Moore, a professor of political science at Arizona State University, typically used his blog to comment on -- in his words -- "human rights, conflict, teaching, life as an aspie [someone with Asperger's syndrome] and whatever else strikes my fancy." Earlier this week, however, he used it to share a suicide note.
"Assuming I did not botch the task, by the time this posts I will have been dead via suicide for several hours. Nope, that's not a setup to a joke," he wrote.
Attempting to explain his decision, Moore said that he'd long struggled feelings of social isolation. Far too often, he said, "I angered, insulted, offended and otherwise upset people, without expecting or intending to," and "I rarely felt that I was successful explaining my ideas, perceptions, understandings to others." He said he'd considered suicide off and on since he was a teenager, and learned early on that the topic was "taboo" and not to be discussed.
In closing -- what he called "punching out" -- Moore thanked "each and every one of you who interacted with me, in person and/or virtually, and especially those who I interacted with frequently and came to know. … Though I chose to exit rather than persist, I have been very privileged, and I thank you for being a part of my life."
A reader immediately alerted authorities to the blog post, but it was too late. Moore had already taken his life.
Friends and colleagues in political science struggled to make any sense of the news in their own blog posts. Several touched on the emotional toll studying Moore's specialty, political violence, can take, even from a physically safe distance.
Steve Saideman, Paterson Chair in International Affairs at Carleton University, in Canada, described Moore as a brilliant peer who was zany enough to have once attended the Burning Man music and art festival dressed as a Republican pollster. Sometimes harsh, Moore "was fierce in his pursuit of understanding," Saideman wrote. "His focus was mostly on the denial of human rights, a topic that could be stressful to study. His passion for justice carried over into how he acted within the profession. Will was very protective as he mentored several generations of students."
Joshua Busby, associate professor of public affairs at the University of Texas at Austin, wrote that he didn't know Moore well but that his death struck many international relations scholars "especially hard, as he was known to be a dedicated mentor to others, particularly junior scholars, in ways that go above and beyond just befriending and reading someone's work. … These sorts of tragic events remind us that the human condition is hard and that aspects of our profession can be unkind to our mental health."
Christian Davenport, professor of political science at the University of Michigan and a close collaborator of Moore's, said via email that there was some truth to the idea that one's professional passions can hurt. But they can also heal, he said.
"The study of political conflict and violence does take a toll on the individuals that do it, but at the same time this pales in comparison to the toll it would take on those who were aware of what was taking place but did not address it," he said. "My particular way of dealing with it has been to talk and later write about my experiences and, to a lesser extent, feelings."
Beyond self-care, Davenport said scholars need to practice some "communal care." There isn't enough of it, and "I will make sure that this is one of the positive things that emerges from this tragedy," he added.
Stigma Persists
There's no research to suggest that professors have higher than average rates of suicide, and in fact most possess certain risk-reducing traits, such as high levels of education. And for those who aren't adjuncts, quality health care coverage typically includes mental health. But even when scholars aren't dealing with potentially traumatic material, their lives are high stress. The carefree academic way of life (if it ever existed) has been replaced by new funding pressures, increased administrative work, the decline of the tenure track and a more corporate, consumer-driven model of education. And while student mental-health issues have received much attention and destigmatization in recent years, it's unclear how much of that has translated to the professoriate, where there's a premium on clarity of thought.
"Stigma with regard to mental health seems to be strong in the faculty community," said Negar Shekarabi, coordinator for faculty and staff mental-health care and respondent services at the University of California, Irvine. "The very specific pressures that faculty experience around work expectations and their ability to think, foster knowledge and ideas, and be academically productive causes a particularly threatening vulnerability should they disclose that they have mental-health issues."
Many worry about losing their jobs, status or the confidence of their colleagues and students in their abilities if they're public about the challenges they face, she said. "This creates some additional silence around mental-health concerns in the faculty population."
Still, a number of individual faculty members have outed their mental-health challenges. Kay Redfield Jamison, Dalio Family Professor in Mood Disorders at Johns Hopkins University, wrote about her struggles with bipolar disorder in her 1995 book An Unquiet Mind: A Memoir of Moods and Madness. More recently, Peter Railton, Gregory S. Kavka Distinguished University Professor and Arthur F. Thurnau Professor of philosophy at Michigan, revealed his struggles with depression in a major 2015 lecture, to much praise. Santa Ono, now president of the University of British Columbia, last year shared that he'd twice attempted suicide as a young man. John W. Belcher, Class of '22 Professor of Physics at the Massachusetts Institute of Technology, also shared his experiences with depression in the student newspaper, in 2013, after an undergraduate wrote a piece about similar challenges.
"There is a stigma attached to having been clinically depressed and being on antidepressants (as I am)," Belcher wrote. "That stigma is undeserved, and many people who should embrace such treatment instead avoid it. The more open people like [the student] and I are about our experiences in dealing with depression, the more acceptance of those treatments there will be."
Belcher said this week of his disclosure, "I would do it again in a heartbeat. It makes a tremendous difference to students when they see you can deal with this sort of thing, recover from it, and not be 'permanently broken,' as a student once said to me."
He's experienced no negative repercussions from his admission, either, but he said that as a senior faculty member nearing the end of his career, it involved minimal risk. In general, he said, "I don't think there's particularly less stigma surrounding faculty mental health these days."
Railton, of Michigan, also said this week that he's been "deeply moved by the number of younger people in this country and abroad who have written to me to say that my talk was helpful to them in contending with their own difficulties, or in understanding the difficulties of others."
However, he said, these are "complicated times," in that "I myself am far enough along in my career that I have been able to accept the wonderful support many colleagues have shown, without having to worry excessively about other effects." More junior faculty members "unfortunately do not have this luxury," though, "and academic life is deeply tied up with how others view one's mind. There's much more to be done."
Robert E. Brown, now a professor of communications at Salem State University, shared his account of depression and a suicide attempt early in his career several years ago in The Boston Globe.
Like some students today, he wrote, "I felt like an impostor. What right had I to the title of professor? With each passing week that summer, darkness deepened in me. I feared facing my classes every Tuesday and Thursday. As soon as the students left, I'd drive to a quiet place in the hills near my apartment to sit and stare for hours. On Tuesday afternoons, I dreaded Thursday. Thursdays, I obsessed about the next Tuesday."
Brown recently told Inside Higher Ed that he didn't seen any evidence of professors being increasingly open about considering suicide, though professors and administrators, including his president, thanked him for his piece. "I assumed her gratitude was for my being willing to open an issue shrouded, so to speak, in silence and stigma," he said.
Asked whether academic culture was moving more toward acceptance of mental-health issues, Shekarabi said yes -- at least in her own "little corner of the world." Shekarabi's coordinator position is relatively new. The idea is that having someone on campus to talk to before navigating other resources will lead to increased use of services, she said.
Shekarabi's office is also tasked with identifying the need for and developing mental-health training for professors, "not just from the perspective of what to be aware of in their students, but how to recognize and respond to distress in their colleagues, how to manage their own mental-health concerns, and how to create a more inclusive environment in their departments and schools."
Creating a Culture of Access and Inclusion
As to how campuses can better support faculty members struggling with mental-health concerns, Shekarabi said accommodations and awareness matter, but so too does inclusivity. Is mental health integrated into standard, mandatory training and policies for all faculty members, for example, she asked. Do those policies prohibit stigma and harassment?
Margaret Price, associate professor of English and director of disability studies at Ohio State University, and Stephanie L. Kerschbaum, associate professor of English at the University of Delaware and coordinator of its faculty development program, recently published a resource guide and set of suggestions for practice on promoting supportive academic environments for faculty members with mental illnesses. Based on a survey of 323 self-identified professors with mental-health histories, the report takes the view that mental illness is not a problem to be "fixed."
Rather, it says, "efforts to improve campus climate should be directed primarily toward environments and attitudes," over individual people. "Most importantly, we advocate going beyond the notion of passively 'supporting' mental health through compartmentalized campus counseling and wellness services."
The report encourages everyone on campus, especially those in leadership roles, to increase "access" via effective policies for inclusivity, and against stigma and harassment; supportive structures for hiring, performance review and promotion; and a proactive, centrally located service infrastructure, among other recommendations.
Here are some reasons (verbatim) that professors in the survey gave for not disclosing their mental health concerns.
Fear of losing all credibility. When my child was younger, fear of losing custody.
I have seen a colleague with a serious mental-health issue subjected to constant gossip, originating with administrators, and I believe such would seriously damage my ability to work.
Because academic work requires a very sharp, functioning mind, I've been terrified that revealing my mental-health problems would cause others to respect me even less than they already do.
I am exhausted and overworked, which doubles the difficulty in hiding symptoms.
I'm very worried I won't be seen as capable of doing the job if I disclose that I've suffered from major depressive episodes in the past.
Kerschbaum said that disclosure narratives provide an important function in acknowledging that disability exists within academe. They also provide affirmation, she said, but it's important to note what people are comfortable sharing and leaving out, and who's talking.
"Willingness to disclose is often tied to institutional status, employment stability, gender and even academic discipline, as some fields are more accepting or hospitable while others remain hostile," she said.
Faculty mental-health issues often stay hidden because there are far fewer professors than, say, students, who have "critical mass" enough to generate movement toward disclosure. Faculty members also have trouble accessing services, she said, since campuses rarely have "a single recognizable space where faculty with disabilities negotiate accommodations and access."
The National Suicide Prevention Lifeline is a free, confidential 24-7 service that can provide people in suicidal crisis or emotional distress, or those around them, with support, information and local resources. 1-800-273-TALK (8255).