You have /5 articles left.
Sign up for a free account or log in.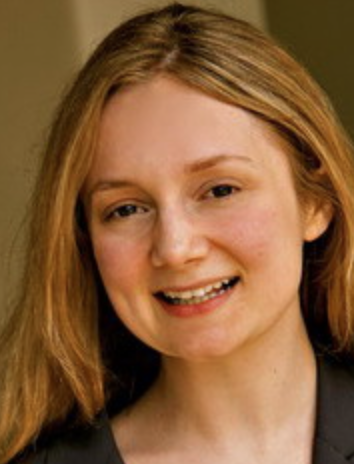 Alice Goffman's star fell almost as fast as it rose a few years back, as sociologists divided over her controversial book, On the Run: Fugitive Life in an American City, and allegations that it eschewed crucial disciplinary norms. Some of Goffman's supporters maintained that her six-year embed with inner-city Philadelphia youths pushed ethnography forward in important ways. But others questioned her unusual methods -- including the destruction of records she said could one day compromise her subjects, to whom she was unusually close.
Worse, others questioned the veracity of her accounts, including that police officers made arrests in some cases by identifying visitors to a hospital.
The University of Wisconsin at Madison, where Goffman is an assistant professor, in 2015 affirmed its support for her, saying that it had "carefully considered the misconduct claims and found them to be without merit." That didn't end the controversy, however. Indeed, it's followed Goffman to the next stop in her academic career: Pomona College.
Goffman continues to work toward tenure at Madison but has accepted a visiting professorship at Pomona as she finishes a new book. As it stands, she's slated to be there for two years starting in July, teaching qualitative research methods and an elective. (Note: This sentence has been updated from a previous version to show that Goffman will teach qualitative methods.) But more than 100 self-described "students, alumni and allies" say she's not welcome at Pomona, citing familiar concerns about academic integrity and less commonly cited ones related to "positionality."
Positionality in sociology refers to where one is situated within the social structure being studied, often with regard to gender, class or race. So to sum up the latter set of concerns at Pomona, in telling the story of a poor, predominantly black community, and focusing on its criminal elements in On the Run, Goffman paid insufficient attention to the fact that she herself is white and well educated, from a family of prominent academics.
Those concerns are not new. Victor Rios, a professor of sociology at the University of California, Santa Barbara, for example, has described Goffman as guilty of employing the "Jungle Book trope," in which an outsider enters the jungle and lives to tell the tale. Christina Sharpe, an associate professor of English at Tufts University, wrote in The New Inquiry in 2014, "In the neoliberal 'engaged' university, On the Run is sure to be a primer for how to do immersive 'urban' ethnography. And so continues, into the next generation, within and outside of the university, what Sylvia Wynter has called our black narratively condemned status." (In fairness, such critiques tend to reserve as much disapproval for Goffman's enamored, largely white audiences as they do for Goffman herself.)
Students Seek Revocation of Goffman's Offer
A letter from Goffman's critics at Pomona to their administration attempts to explain what it means when a body of such criticism exists and a professor is hired anyway. As background, it notes that Pomona recently committed to making attention to student diversity and inclusion tenure requirements, and that the college has no female sociology professors of color.
"Goffman's hire proves the college's failure to wholeheartedly address underrepresentation of faculty of color and Pomona's institutional inadequacy to recognize and advocate for the best interests of students of color," the letter reads. The "national controversy around Goffman's academic integrity, dubious reputation, her hypercriminalization of black men, and hypersexualization of black women does not embrace and align with our shared community values."
Demanding the revocation of Goffman's offer, the letter goes on to say that hiring white faculty members "who engage in voyeuristic, unethical research and who are not mindful of their positionality as outsiders to the communities they study reinforces harmful narratives about people of color." If "no action is taken, the sociology department will knowingly provide Goffman with a platform to promote harmful research methods" in her courses.
Goffman's appointment to the McConnell Visiting Professor Chair, in particular, which was established to "improve the tolerance and sympathy of individuals for each other and their understanding of their respective motivations," the letter continues, does "not enhance a culture of inquiry and understanding on campus as we navigate a tumultuous time in our nation's history." Rather, it "boasts the framework that white women can theorize about and profit from black lives while giving no room for black academics to claim scholarship regarding their own lived experiences."
In addition to killing Goffman's offer, the group in its letter demands a meeting with the faculty hiring committee, the dean of faculty and President David W. Oxtoby by Wednesday to discuss "greater transparency in the process of hiring sociology faculty as well as the future direction of the sociology department as a whole." It also seeks a formal letter from the faculty hiring committee by May 1 explaining why it originally hired Goffman, the alleged lack of "representative student involvement" in the decision, and future plans for transparency in hiring.
The letter concludes by saying that Pomona supports diversity in theory but not in practice, and that students need "authentic mentors." It asserts that the two other candidates for the visiting position were women of color who study structural inequality, and that Goffman's hire over them will chill people of color's involvement in the sociology department "for years to come."
Threatening unspecified "direct action" if no response is received by Tuesday evening, the 128 signatories say their names have been redacted for "individual safety in recognition of the violence inflicted on communities of color by various publications," including a conservative student newspaper that covers Pomona and other Claremont colleges.
Pomona's chair of sociology did not respond to request for comment Monday. But Audrey Bilger, vice president for academic affairs and dean, said in an emailed statement that Pomona follows "a rigorous process when hiring faculty," including "a range of activities, from a public presentation to faculty and students to meeting with our faculty diversity officer." Saying that Goffman also met with students over lunch, Bilger said the college is "pleased that this process resulted in an offer and an acceptance, and we look forward to her joining our very active, vibrant academic community in the fall as a visiting professor."
Mixed Reactions From Outside Pomona
Goffman did not respond to a request for comment. Her Wisconsin colleague Eric Grodsky, associate professor of sociology and educational policy studies, said he thinks "highly" of her.
Asked about second chances for promising scholars accused of mistakes early in their careers, Grodsky said that as a general principle, "it really depends on the nature of the mistake." And in Goffman's case, he said, "it's not at all clear to me that any mistakes she made should rise to the level of requiring a career-salvaging second chance."
Philip Cohen, a professor of sociology at the University of Maryland at College Park who's previously criticized aspects of On the Run, noted this week that he saw research value in the project, too.
As to Pomona, Cohen said, "If I were evaluating her for a position, I would consider the whole story, as well as her current work, and make a judgment. I couldn't say how that might turn out, but I don't see the case for a lifetime ban from academia."
While it's of course reasonable for members of a campus to oppose a hiring decision, he added, a group of anonymous critics derailing a hire based on "this superficial description of her work and its impact would be unfortunate."
Saida Grundy, an assistant professor of sociology and African-American studies at Boston University who once weathered her own controversy over tweets about race, said via email that she'd seen the Pomona letter and thought the students have a point, "particularly about the systemic practices of race and hiring/promotion within our disciplines."
Beyond hiring, Grundy said sociologists have poignantly critiqued the roles of race and "reflexivity" in sociological methods, and that latter is especially important in ethnography, Goffman's field.
"Our tradition of trying to hold white sociologists accountable for more than interpreting black life through a white gaze goes back to [W. E. B.] Du Bois calling out his colleagues for 'car window' sociology -- the idea of passing through these communities and never getting out of the (train) car to see beyond the two-dimensional observations of black life," she said.