You have /5 articles left.
Sign up for a free account or log in.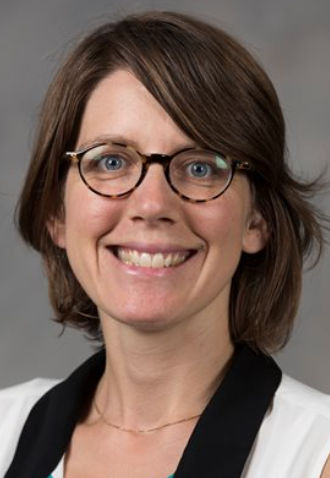 A professor of music theory at Elon University is walking away from the job she loves and moving back to Canada with no immediate other employment prospects. Why? Racism in the U.S. is taking a toll on her family.
At a certain point, said Robin Attas, a white Canadian who is married to a Nicaraguan man, "it was clear for me that I could choose between my job and my husband's life. I chose my husband."
Attas and her husband, Nicolás Narváez Soza, have been married for 10 years. They met in Nicaragua after Attas finished her master's degree and lived together in Vancouver as she earned her Ph.D. at the University of British Columbia. She worked for several years as an adjunct on campus there after that, as Narváez Soza managed an after-school program at a community center.
The couple moved to North Carolina in 2013, when Attas started on the tenure track at Elon. During their first year in the U.S., the couple lived close to campus in Elon, a predominately white town of 10,000 between Greensboro and Durham. While locals were friendly to Attas, she said, her husband often encountered inexplicably "grumpy" behavior that they now link to his skin color and accented English.
Attas and Narváez Soza bought a house in Burlington, N.C., the next year. The indignities only escalated there, Attas said, including one incident in which a passing motorist yelled, "Fucking Mexican go home!" as Narváez Soza was standing on the front lawn with their two small children. Something similar happened soon after at a playground. And Narváez Soza, a sculptor and carpenter, has said he was once told by a clerk at a major home improvement store to "learn English." A Canadian citizen, he speaks English but forgot the term for something he needed. The comment was nevertheless embarrassing.
Then, in September, Narváez Soza was pulled over by a police officer near Greensboro, Attas said. "The officer told him he wasn't wearing his seat belt, when my husband was indeed wearing his seat belt. The officer asked to see documentation, and my husband said that he had his ID in his backpack in the backseat."
Narváez Soza asked to step out of the car and get the document, and the officer gave permission but put his hand on his gun anyway, he's said. Given recent incidents of law enforcement using unnecessary -- sometimes lethal -- force against people of color, the gesture was frightening.
"This was when we decided to leave," Attas said.
Reports of race-based harassment have increased within the last election cycle and since President Trump took office; some have blamed his anti-immigrant rhetoric and actions. But Attas said that in her specific experience, it's "not about Trump." It's not even about her state, which has a particularly marred racial history.
"This is a nationwide problem that has been going on for years," Attas said.
So it's back to Winnipeg, Canada, for Attas, Narváez Soza and their children, who, happily, never faced such discrimination in their school programs. Attas is actively seeking an academic position but considering other options.
"I have a great network of contacts in Winnipeg and am confident that I'll land on my feet," she said. "My family is more important to me than getting to stay in academia."
Although Attas doesn't blame Elon's setting for what happened, questions about community diversity or lack thereof pose particular retention and recruitment concerns for institutions in rural areas. Often, faculty members of color or those or who are otherwise underrepresented (such as LGBT status) worry they'll be isolated on campus and off. So it makes sense that such worries would extend to their family members, who may feel even more isolated.
Attas said she spoke with colleagues about what was going on but never reached out to Elon's administration about it. Elon's always been welcoming and no incident ever occurred on campus, but "I don't feel the institution could have done anything besides sympathize, in our specific case," she said.
In general, though, she added, all colleges and universities "can do a lot to educate students around issues of race and privilege, and I've been so fortunate to have been involved in that through Elon's Core Curriculum." Attas taught a seminar called Global Experience, for example, that looks at personal and social responsibility in domestic and global contexts.
Daniel J. Anderson, university spokesperson, described Attas as an "active scholar" whose departure "is a loss to the university." Noting that Elon was unaware of Attas's concerns prior to her decision to leave, he said that the institution "pays special attention to faculty and staff needs during the interview and hiring process" and offers information about neighborhoods, day cares and schools, and other special needs as requested by candidates.
In many cases, he said, "we will pair a new faculty or staff member with a current Elon employee who has a similar interest or need to help them make the transition to our community."
President Leo M. Lambert said in a statement that Elon "is deeply committed to inclusion and creating a welcoming environment for all. And further, we are engaged in many efforts in the broader community to extend educational opportunities for young people and to involve community members in respectful civic dialogue."
Ultimately, he said, "discrimination and acts of bias are rooted in ignorance. It's our responsibility as a university community to reach beyond the borders of our campus in order to ensure our broader community will be renowned for its openness and acceptance."