You have /5 articles left.
Sign up for a free account or log in.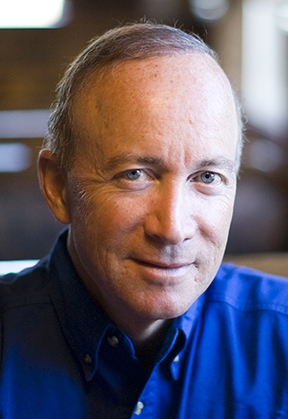 Faculty members at Purdue University took a strong stance Thursday against last week's unorthodox acquisition of Kaplan University, passing a University Senate resolution calling the deal a violation of common-sense educational practice and respect for Purdue faculty.
The resolution calls on Purdue President Mitch Daniels and the university's Board of Trustees to rescind any decisions possible about the online-heavy university Purdue is acquiring from Kaplan. It also calls on Purdue leaders to include faculty members in all decisions made going forward about the soon-to-be-acquired university.
That wording could catch the attention of Purdue's accreditor, the Higher Learning Commission. HLC has to sign off on the acquisition before it can close, as do state and federal regulators. Accreditors generally expect a prominent faculty role in academic-related decisions.
"It's not final until it's got all the approvals it needs to receive," David Sanders, an associate professor in Purdue's department of biological sciences who is the chair of the University Senate, said in an interview after the Senate met Thursday. "There could be components to the agreement that could be changed."
Sanders did not write the resolution. But he made several colorful comments about the Kaplan acquisition during Thursday's meeting, joking at the beginning that Kaplan has a highly ranked online football program and suggesting at the end that the university Purdue is acquiring from Kaplan be renamed Daniels U.
The University Senate resolution's passage represents a sharp rebuke of an unprecedented acquisition that stunned higher education circles when it was announced last week. Purdue is acquiring almost all of the credential-issuing operations of the for-profit Kaplan's higher education business. The public research university in Indiana plans to take seven schools and colleges from Kaplan University and fold them into a new legal entity, a nonprofit university that has yet to be named but will carry the Purdue brand. It will add an estimated 32,000 students and 3,000 employees in the process.
Faculty members have said they were not informed that the deal was taking place until an hour before it was announced. Being left out of such a major decision involving academic programs was the key point in the resolution the University Senate took up Thursday, which said the Kaplan acquisition violates the central tenets of faculty governance and control over curriculum.
No faculty input was sought before the acquisition decision was made, and no assessment of its impact on Purdue's academic quality was completed, according to the resolution. The resolution proceeded to fault a lack of transparency and a lack of an impact study on how the acquisition will affect faculty, curriculum, students and staff at Purdue. The resolution also wondered what will happen to faculty governance and academic freedom at Purdue's newly acquired university. And it said previously Purdue's administration has gone through University Senate structures -- which include faculty input -- when pursuing program restructuring or creation.
Daniels, the Republican former governor of Indiana, is known as an unorthodox thinker in higher ed circles. When he was governor, he brought Western Governors University into the state to boost online education. At Purdue, he has pushed for income-sharing agreements and competency-based education.
He has said that the negotiations to acquire the university from Kaplan required confidentiality. But a presentation he gave to Purdue's University Senate Thursday did not please all faculty members.
Listening to Mitch and other administrators try to sell this hot mess to faculty by insulting our intelligence.

— Marlo D. David (@afrotelligence) May 4, 2017
Meeting attendees also took to Twitter to document Daniels's attempts to refute what he believe to be inaccuracies about the way the Kaplan deal has been reported.
Opening slide to Mitch Daniels response to faculty senate questions about Purdue's acquisition of Kaplan: blanket accusations of "fake news" pic.twitter.com/vbD2ybJ7BU

— Damn(ed)thony (@gothgoof) May 4, 2017
Daniels has also said that opponents of for-profit education should be happy with the acquisition because it removes a for-profit university from the landscape. Purdue's administration did not immediately comment on the University Senate resolution Thursday.
The deal drew praise after it was announced as an aggressive solution allowing Purdue to serve an adult student demographic that it has not previously courted in large numbers. Still, many have voiced concerns as they learned details about the deal. The acquisition is structured to limit Purdue's early financial downside. Purdue is paying almost no up-front cost and will instead pay for the acquisition by buying back support services from portions of Kaplan that will remain a for-profit company under parent Graham Holdings. The service agreement lasts 30 years, with an early-termination option after six years.
One controversial point in the agreement calls for Kaplan and Purdue to form a four-person committee that will recommend an annual budget for the newly acquired university and also recommend tuition and fee levels. The new committee will have two representatives named by Purdue and two named by Kaplan, although it will answer to a Board of Trustees at the new university stacked heavily by Purdue. Another controversial detail is that the new university will be exempt from Indiana's public records laws.
Thursday's University Senate meeting was a special session.
"My experience is there has never been a special session," said Sanders, the University Senate president. "So that's largely unprecedented."