You have /5 articles left.
Sign up for a free account or log in.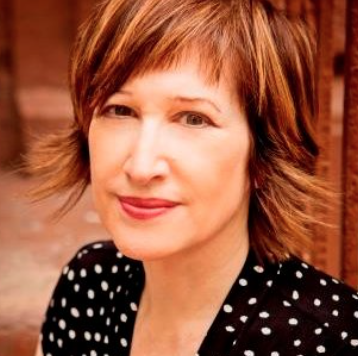 Laura Kipnis, a professor of media studies at Northwestern University, has described some campus sexual misconduct investigations as witch hunts -- including one into allegations against her. Those charges were based on an essay Kipnis wrote in The Chronicle of Higher Education in 2015, criticizing sexual "paranoia" fueled by what she sees as feminism run amok.
The essay alluded to a specific case on her campus involving a professor of philosophy and two student accusers, and Kipnis soon found herself the subject of a harassment query launched under Title IX of the Education Amendments of 1972, which prohibit gender-based discrimination, including harassment and assault, in any federally funded program. She was cleared but took being investigated for talking about sexual paranoia as further proof that it exists; others on campus defended the students in question.
Witch hunt or not, Kipnis could now face a trial: she's being sued by a graduate student involved in the Northwestern case, who says Kipnis's new book contains falsehoods and legally protected details about her life.
The graduate student's identity has been revealed elsewhere, and many details of her sexual harassment case are already public due to news coverage and a related court case -- something that could complicate her claims against Kipnis. But she sued in federal court in Illinois under the name Jane Doe, and it is Inside Higher Ed's policy not to name victims of sexual harassment or assault.
According to the complaint, Kipnis's book, Unwanted Advances: Sexual Paranoia Comes to Campus, unfairly paints Doe as eager to accuse the professor under Title IX, when in fact she only came forward after hearing that that the philosopher had been accused of an inappropriate relationship with an undergraduate (the philosopher in question, Peter Ludlow, has since left Northwestern and moved to Mexico). Doe also alleges that Kipnis included in the book private text messages obtained by Ludlow and other personal details that are protected as part of the Title IX process and outside the public interest.
"Many of these text messages were taken out of context, none of them were fact-checked with plaintiff and all of them were private communications that plaintiff never intended to be publicized for the world to read," the suit says. "In addition to disclosing private details about the plaintiff's personal life, [Kipnis] published false and damaging statements about plaintiff and presented her in a false light as lying, manipulative and litigious, despite having reason to know that this portrayal was false."
That amounts to defamation and invasion of privacy, according to the suit, which names Kipnis's publisher, HarperCollins, as a co-defendant. Both "recklessly pursued fame and profit without regard for the harm their actions would cause" a "young and promising graduate student" whose personal and professional reputations have been "significantly harmed," the complaint says. Unwanted Advances has powered the academic rumor mill, blogs included, and some have speculated -- using her real name -- that Doe will never gain employment in philosophy, it adds. For that reason, she already plans to delay her job search.
Kipnis devotes a chapter to Doe, using a pseudonym she argues resembles her real name. Doe in the suit describes Ludlow as a philosophy mentor who tried in vain to turn the relationship physical and eventually sexually assaulted her after a night of drinking, while Kipnis describes the relationship -- in great detail -- as consensual.
The book's chapter devoted to Doe, for example, is called "Flip-Flopping on Consent: A 'Yes' Becomes 'No' Years After the Fact." Kipnis says that Doe and Ludlow spent most nights together in the "early, heady days of the romance," and that they shared up to 80 messages per day about things from My Little Pony: Friendship Is Magic to what kind of milk to buy. "There may be no better documented relationship in the history of humanity," she says, even suggesting that Doe had more "power" in the relationship because, in part, she had "another boyfriend" in another city. Kipnis also discloses Doe's prior relationship with a married man working at another institution. 
Doe alleges that Kipnis wrote about her as retaliation for having filed the Title IX complaint. The lawsuit, which also alleges intentional infliction of emotional distress, quotes Kipnis saying, "I mean, having been hauled up on complaints once, what do I have to lose? 'Confidentiality'? 'Conduct befitting a professor'? Kiss my ass," as evidence of that claim.
Jennifer Salvatore, an attorney for Doe, said in a news release that while authors "certainly have a First Amendment right to write a book and express their opinions, they aren't at liberty to misrepresent the facts and publish intimate details of a private person's life to advance their own agenda."
Salvatore said the book does "serious harm" to Doe's career and reputation, calling Kipnis's narrative treatment of a student at her own university "outrageous."
Kipnis declined comment, as did Northwestern University, which is not named as a defendant. HarperCollins said it does not comment on pending litigation.