You have /5 articles left.
Sign up for a free account or log in.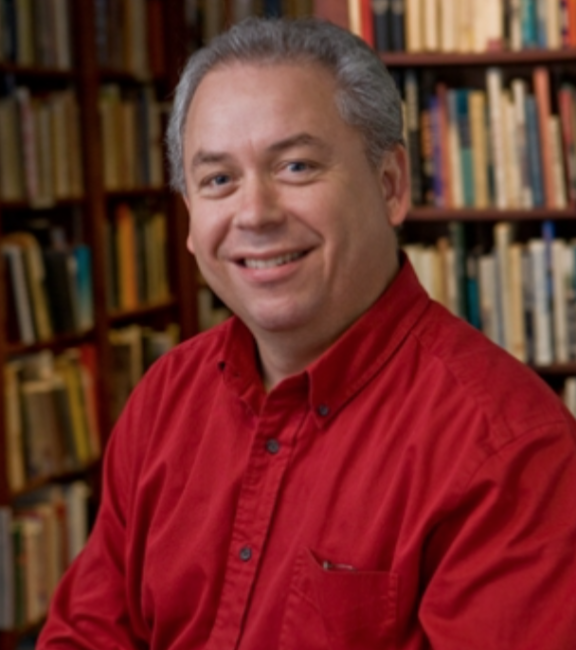 N. Bruce Duthu, a Native American studies scholar, was an appealing candidate for dean of the faculty for arts and sciences at Dartmouth College, at least on paper. Among other qualifications, he's well liked, has administrative experience, advocates for the liberal arts and, as a member of the United Houma Nation, would have at the dean's level helped alleviate Dartmouth's alleged diversity problem. He would have been among the highest-ranking Native Americans in the leadership of elite higher education.
Yet Duthu, who was appointed dean in March and was to assume that role in July, just gave up the position and his current administrative duties over concerns about his past support for an academic boycott of Israel.
"As many of you know, the news of my appointment, at least in some circles, remains a source of concern and contention," Duthu wrote in an email to colleagues Monday, telling them he'd also step down as the Frank J. Guarini Associate Dean of the Faculty for International Studies and Interdisciplinary Programs. He'll remain on the faculty as the Samson Occom Professor of Native American Studies.
"Whether warranted or not, this matter has been and will likely continue to be a significant distraction for me professionally and a source of considerable pain and frustration for me personally," Duthu wrote. "It also has the great potential to be damaging to the college in the long term, given the higher visibility and engagement with external audiences that come with the dean's position."
The Dartmouth Review, a conservative campus publication, had previously criticized Duthu as "a dangerously unacceptable affirmative action candidate" for dean, citing his past involvement in BDS. But he still enjoyed broad support until earlier this month, when Alan Gustman, Loren M. Berry Professor of Economics at Dartmouth, reminded fellow professors via email that Duthu's involvement in BDS included joint authorship of the Native American and Indigenous Studies Association's 2013 statement in support of the boycott of Israeli academic institutions. 
Duthu has never been a vocal supporter of BDS, but he was treasurer of the association at the time and signed the document. Gustman in his letter said he had "no reason to believe that Duthu is anti-Semitic," but that matters is "that he is supporting a movement that is substantially anti-Semitic, and that he has taken a position with regard to the [boycott, divestment and sanctions] movement that is in opposition to the position and responsibilities he will have as dean of the faculty. Most importantly, he has not publicly renounced his public [statement] on the BDS movement."
Simply put, he said, it's "not appropriate to appoint an advocate of BDS" as dean, "thereby providing the BDS movement with a foothold at the highest levels of our administration."
The letter was soon posted to FrontPage Mag, a conservative blog with a large following, opening up the internal debate to an international audience. The not-so-subtle headline was "Dartmouth Appoints Anti-Semitic Terrorist Enabler as Its New Dean." Concerned email messages started to flood inboxes at Dartmouth. Even Senator Ted Cruz, a Texas Republican and former presidential candidate, weighed in. 
Duthu responded to the mounting controversy in an all-faculty email a few days later. He didn't exactly disavow the association's statement in support of the boycott, saying he continued to believe "in the right of private citizens to express criticism of any country's government policies." But he said he didn't believe that "a boycott of academic institutions is the appropriate response. Instead, I support sustained, open and collegial engagement with fellow academics, including collaborative research and teaching."
Noting that Dartmouth has said it won't support academic boycotts of any kind, Duthu said he'd embraced the policy as associate dean and would continue to do so as dean. He also condemned anti-Semitism, along with prejudice and acts of bias of any kind.
Gustman responded with another faculty email, saying that Duthu had failed to reconcile his past support for the boycott with his current position, and asserting that boycotts of Israel are fundamentally anti-Semitic.
"Duthu's response to the faculty is an attempt to avoid the anger his public advocacy of BDS has created without repudiating the reasons his positions created this anger in the first place," Gustman said. "The chant of the BDS movement, from the river to the sea, is anti-Israel, anti-Zionist and profoundly anti-Jewish. ... Again, this movement has become a cover for many anti-Semites who like nothing better than to once again be free to exercise their prejudices."
The claim that there's little daylight between the BDS movement and anti-Semitism undergirds much public opposition to the boycott. Why single out Israel for alleged human rights abuses among so many other nations accused of the same, critics say. Many others criticize academic boycotts as antithetical to academic freedom, given that professors in Israel and elsewhere may not support their governments' policies any more than Dartmouth professors support those of President Trump. Proponents, meanwhile, say that Israel's close relationship with the U.S. merits special scrutiny.
Either way, Gustman's argument found sympathetic ears and Dartmouth faced mounting criticism for the appointment. Duthu, too, won support, including from a student group called Native Americans at Dartmouth. Members wrote in an open letter that various criticisms of Duthu ignored his long career as a legal scholar and dedication to social justice on campus, including for students of color. 
Still, the controversy apparently proved too much for Duthu. In responding to his decision Monday, Dartmouth's president and provost said that they in principle "condemn bias against any group or individual and have complete confidence that [Duthu] does, as well. … In fact, his life's work has been dedicated to supporting social justice and fighting bias in all its forms."
'Misguided' Criticism
Cary Nelson, Jubilee Professor of English at the University of Illinois at Urbana-Champaign and affiliated professor at Israel's University of Haifa, is an outspoken critic of the Israel boycott movement, but he said he believes Duthu has been treated unfairly.
Saying he's followed the Dartmouth case and been in contact with faculty members there, Nelson called the protest over Duthu's appointment "thoroughly misguided." Nelson described Duthu as an "ally, not an enemy," and a strong supporter of Jewish studies who is "hardly a hardcore boycott advocate."
Beyond Duthu, Nelson said it's possible that "some people can sign a BDS petition without imposing that agenda on the rest of their professional life, while others cannot." But a "single-minded litmus test" on the matter is no way to proceed.
John K. Wilson, an independent academic freedom scholar and co-editor of the American Association of University Professors' "Academe" blog, opposes boycotts as incompatible with academic freedom. With regard to Duthu, he said, there's "absolutely no good reason why someone should not be dean of a college because they took a personal stand in the past, or the present, on a political issue, whether they are pro-boycott or anti-boycott."
Duthu has never "indicated that he would ever mistreat anyone based on their disagreement with him about boycotts of Israel, and there is no evidence of anything he's done wrong," Wilson added.
Reading between the lines of Duthu's notification letter -- in particular his reference to "external audiences" -- Wilson wondered whether Duthu's ability to fund-raise had come into question, since deans are increasingly responsible for such activities.
Guessing Duthu "must have realized that supporting BDS means you are effectively on an academic blacklist from the top positions at any major college," Wilson said there's now "more certainty that American administrators will be afraid to express any criticism of Israel in the future, and that's a threat to academic freedom."
Susannah Heschel, chair of Jewish studies at Dartmouth, told the Jewish newspaper The Algemeiner that most of her colleagues at Dartmouth "are very saddened by the news."
"I was very disappointed that so many people attacked Bruce rather than talking to him," she said.