You have /5 articles left.
Sign up for a free account or log in.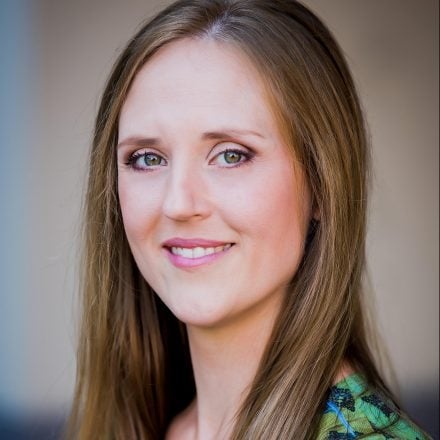 The Department of Education last week outlined changes to civil rights investigations that advocates fear will mean less consistent findings of systemic discrimination at colleges. 
Under the Obama administration, certain types of civil rights complaints would trigger broader investigations of whether a pattern of discrimination existed at a school or college.
But Candice Jackson, the acting assistant secretary for civil rights, told regional directors for the Office for Civil Rights in a memo that the Department of Education would no longer follow those guidelines. In detailing the latest civil rights shift under Secretary Betsy DeVos, Jackson wrote that the department was setting aside existing rules and empowering investigators with more discretion to clear case backlogs and address complaints in a timely manner.
"There is no longer a 'one size fits all' approach to the investigation of any category of complaints," she wrote in the memo, which was first reported by ProPublica.
The shift is significant because many of the violations OCR has found in recent years have involved systemic issues that go beyond the original complaint that prompted investigators to look into a college or school.
Former department officials and advocates for victims of discrimination say it's critical to examine individual cases in the context of wider practices at an institution -- and to apply that standard consistently across various OCR offices.
Alexandra Brodsky, a co-founder of Know Your IX and a fellow at the National Women's Law Center, said the OCR process is designed to be friendly to students and families who don't have access to lawyers. And those complainants don't typically have the knowledge of the legal language or their institution's track record to make the case for a broader investigation, she said.
"Looking at context is the opposite of 'one size fits all,'" Brodsky said. "What it's acknowledging is a single student's complaint can only be understood in the broader context of a university's respect or lack thereof for civil rights."
The memo doesn't preclude investigative teams and regional directors from conducting that kind of broad review, including an examination of past complaint data at an institution. Instead, investigators would have more discretion to determine what additional records are necessary to find if other students from similar backgrounds were mistreated.
Civil rights investigators will only apply a systemic or class-action approach where individuals making complaints allege those issues or where an investigative team determines that approach is called for.
The instructions from Jackson also drop requirements that regional offices automatically confer with OCR headquarters in Washington on certain kinds of cases.
Catherine Lhamon, former assistant secretary for civil rights and now chair of the U.S. Civil Rights Commission, said under her tenure at the department regional offices would notify headquarters when they received a complaint that qualified for that sensitive-case list. Collaborative discussions would follow about what information was sufficient for an investigation, what proposed resolutions might include and whether sufficient work had been completed to resolve an investigation.
"Typically, the issues on the sensitive-case list were issues in developing areas of law and developing areas of expertise across OCR," she said. "The offices benefited from those conversations with each other."
Lhamon said dropping the sensitive-case list could mean fewer of those discussions at the department. More worrisome, she said, is the possibility Jackson's memo would make it more likely for OCR to miss or ignore systemic problems when there are already powerful incentives to close complaints without sufficient review.
"When you start an investigation, you don't know what you don't know," she said.
Lhamon pointed to multiple resolution agreements between the department and universities over the past two years that found systemic issues or serious problems not brought to investigators' attention in an original complaint. Those expansive reviews can also reveal where an institution is doing a much better job than realized. A June 2016 resolution of a sexual violence and harassment complaint at Occidental College found "a campus actively engaged in important work to satisfy Title IX responsibilities" that had not been transparent about that work with students.
Education Department spokeswoman Liz Hill said the changes are about ensuring every individual complainant gets the care and attention they deserve.
"In OCR, processing times have skyrocketed in recent years, and the case backlog has exploded. Justice delayed is justice denied, and justice for many complainants has been denied for too long," she said in an email. "These internal enforcement instructions seek to clear out the backlog while giving every complaint the individualized and thorough consideration it deserves. There is no longer an artificial requirement to collect several years' of data when many complaints can be adequately addressed much more efficiently and quickly. These new instructions also direct that all civil rights violations be given equal care and importance, and every type of civil right to be enforced with equal vigor and vigilance."
Broader Context of Policy
Although Jackson's letter laid out instructions to OCR staff and not institutions, it's the second time since DeVos came on at the department that it has apparently changed course on civil rights, to the consternation of advocates. Citing ongoing legal challenges, DeVos in February withdrew 2016 guidelines from the Obama administration involving how universities and school districts should handle discrimination against transgender students.
DeVos also received criticism from LGBT advocates when she suggested in a Senate budget hearing this month that there is unsettled law on civil rights enforcement in those areas. And civil rights groups and Democratic lawmakers have criticized a 40-position staffing cut to the Office for Civil Rights in the Department of Education's proposed 2018 budget.
Lhamon wrote to the office's regional directors that OCR's core mission is "to ensure equal access to education and to promote educational excellence through vigorous enforcement of civil rights in our nation's schools." But advocates said the memo sets up a false dichotomy between making remedies to systemic problems and reaching timely resolution of individual complaints. Brodsky said the best answer to large case backlogs and wait times isn't a change in approach to investigations.
"The answer is full funding for OCR," Brodsky said. "It can't do its job when it's short staffed."