You have /5 articles left.
Sign up for a free account or log in.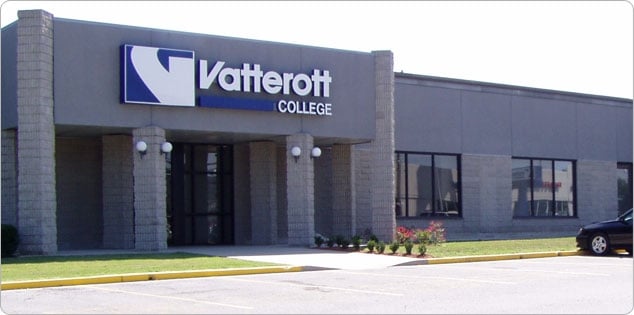 When Betsy DeVos announced the delay of key provisions of the gainful-employment rule last week, she said the Obama-era regulation would limit the kinds of education students could pursue.
And a notice of the delay in the Federal Register went farther, citing a recent court order partially blocking enforcement of the rule for cosmetology programs.
Like other steps DeVos has taken on higher ed regulation, though, the response goes far beyond the remedy sought in a legal challenge to student protections. The delay gives all nondegree and proprietary programs subject to the rule more time to file alternative earnings appeals -- which allow programs to address graduates' underreported income from tips or self-employment -- originally due June 30. And it puts off for another year certain disclosure requirements about program performance.
Although DeVos announced last month that she would undertake a rewrite of gainful employment via a negotiated rule-making process, the rule remains on the books. And 800 programs are currently failing the ratings under the rule, which went into effect last year.
The for-profit sector has argued in court and elsewhere that the rule unfairly penalizes smaller programs providing training students wouldn't be able to find elsewhere. But the list of programs deemed failing or placed on a probationary status includes some operated by large, private equity-owned institutions.
A quarter of the programs appealing failing gainful-employment ratings are operated by four large for-profit college chains -- Vatterott College, Virginia College, Academy of Art University and Centura College.
Those programs include fields like cosmetology and barbering, which the for-profit sector has argued sees workers' real wages underrepresented in gainful-employment data collected by the federal government. But most are for nontipped professions, including culinary arts, criminal justice or medical assistant positions. And critics of for-profit colleges say that these kinds of data are precisely what prospective students need to see.
Graduates of Vatterott College's associate degree for a pharmacy technician, for example, had the equivalent of 29 percent of $15,498 in annual earnings go to student loan payments.
Among the other programs appealing failing gainful-employment ratings:
Graduates of Virginia College's associate degree in computer systems networking and telecommunications pay more than 13 percent of typical annual earnings of $26,037 to student loans.
Graduates of the associate degree program for legal assistants and paralegals at Centura College have more than a quarter of a typical annual salary of $10,617 go toward student loan payments.
For the master's in illustration program at Academy of Art University, 21.6 percent of a typical $22,793 annual salary goes toward student loan payments.
The ratings for all of those programs are under appeal.
Out of the failing programs, 289 are under appeal. Another 247 programs are appealing a "zone" rating equivalent to probation. (See gainful-employment data here.)
Before the department delayed parts of the rule, some institutions responded to gainful-employment data by closing programs or shrinking enrollment. In a widely touted example, Harvard University suspended admissions for a graduate program in theater after failing the standards. And the Art Institutes chain, among the institutions with the most failing programs, has been closing programs since 2015, the most recent year measured in the ratings.
The rule was crafted to put a spotlight on programs producing graduates with extremely high ratios of debt to income -- and to eventually remove access to federal aid if they don't improve.
In a lawsuit filed this year challenging the rule, an association of cosmetology schools argued those programs were unfairly penalized for because the government data don't reflect graduates' real income. Although a court order in that case partially blocked enforcement of the rule, the current gainful-employment rule has been upheld multiple times by the courts, despite indications otherwise in a statement from DeVos last week.
DeVos said in response to the court order last month that she would extend earnings appeals for all programs. She also said she would delay for a year disclosure requirements for the nondegree programs and proprietary programs subject to gainful employment.
That means that in its promotional materials, Vatterott won't have to make prospective students aware of the typical debt load for pharmacy tech graduates, or the paltry average salary.
"What we're accomplishing here by delaying the effectiveness of the rule is making it harder for students to make good choices," said David Bergeron, a fellow at the Center for American Progress and a former Department of Education official.
Bergeron added that it was hard to understand why the department would suspend those disclosure requirements as well as more punitive aspects of the rule.
"It comes down to the question of whether you think it's important that students have this information when they're making a decision on whether or where to enroll," said Pauline Abernathy, executive vice president of the Institute for College Access and Success. "Through a negotiated rule-making and public comments process, the conclusion was yes, this is important material for students to have."
Representatives of the for-profit sector have argued that gainful-employment standards should apply to all higher ed programs, not just the career programs concentrated at proprietary institutions. Others have argued that providing more data and transparency to students was worthwhile but that the department shouldn't have attached such serious penalties to the ratings when the value of data used was heavily contested.
Trace Urdan, an independent industry analyst, said investors in the sector prefer to have as much information as possible about the performance of vocational programs. And while large for-profit chains have likely taken steps to bring programs into compliance with the rule, smaller proprietary institutions with fewer resources will be slower to respond, he said.
Urdan said for those programs, a requirement that they disclose failing outcomes to prospective students could have a real financial impact.
"Those schools are more directly affected at this stage of the game," he said.
The department next week will hold the first public hearings as part of an administrative process to rewrite the rule. But a longer-term fix for the program will only come through legislative action, Urdan said.
The DeVos announcement came as private equity firm TA Associates, the parent company of Vatterott, is attempting to sell the chain of for-profit colleges. Late last month, Vatterott filed for receivership as it seeks a buyer. A spokeswoman for TA Associates did not return a request for comment.
"They were definitely helped," Urdan said. "But it doesn't solve their problems."
Proponents of stronger regulation in the for-profit sector worry that while the department attempts an overhaul of gainful employment via negotiated rule making, DeVos will also slow walk enforcement of the rule already on the books.
Steve Gunderson, president and CEO of Career Education Colleges and Universities, said it's no surprise that the administration would slow enforcement of the rule as it prepares to draft an alternative. If the for-profit association had its way, there wouldn't be further data collection for gainful employment while the rule is rewritten.
"In fairness, she found a middle ground here," he said of DeVos.
Gunderson said he plans at hearings next week to state the group's support of a gainful-employment rule that takes into account the concerns of the sector. But he argued that the rule has already achieved many of the objectives of proponents before it fully went into effect.
"Those who advocated for GE should declare victory and go home," he said. "The reality is the really worst examples that drove them to advocate for the gainful-employment rule -- those programs no longer exist."