You have /5 articles left.
Sign up for a free account or log in.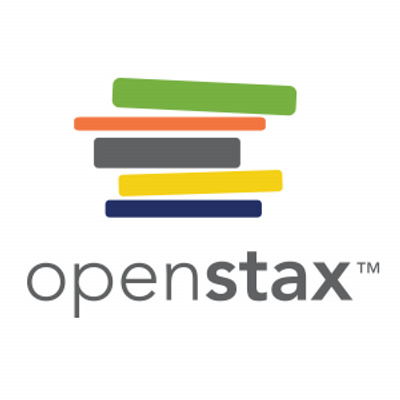 OpenStax, the free textbook publisher based at Rice University, is expanding beyond books.
The publisher on Monday launched OpenStax Tutor Beta, an online learning platform. Initially available in three courses -- biology, physics and sociology -- this fall, OpenStax plans to expand it across all the subject areas in which it publishes content.
"We've been very excited about the success we've had and the momentum we've been able to build up on providing access to high-quality learning materials over the last five years … but students and instructors need more than just content," Richard Baraniuk, founder of OpenStax, said in an interview. "Technology has evolved to the point where it's possible to provide rich feedback to students and instructors about students' learning progress and use that to improve learning outcomes."
OpenStax has over the last five years established itself as one of the leading publishers of open educational resources. The publisher's portfolio includes 35 titles across nearly a dozen high school- and college-level subject areas, according to its website, and about two million students have used the books in their courses. OpenStax estimates it has since 2012 saved students more than $155 million, compared to if those students had purchased commercial textbooks.
Daniel Williamson, managing director at OpenStax, said the publisher has come close to doubling those numbers each year it has been in business. Last year alone, for example, OpenStax served about 1.3 million students, saving them $136 million, he said.
OpenStax Tutor Beta breaks the publisher's textbooks into smaller chunks, testing students with short answer and multiple-choice questions. The platform also feeds information about how students are learning to instructors. The publisher is working to integrate OpenStax Tutor Beta with major learning management systems, a feature slated to go live in fall 2018.
In other words, OpenStax Tutor Beta resembles many the online learning platforms offered by other publishers -- another sign that the textbook industry broadly is endorsing a future in which traditional course content is packaged with digital extras. It also brings OER providers a step closer to answering the assertion by traditional publishers that they offer add-ons and services that publishers who give away their titles for free aren't able to provide.
"This is definitely the way that the entire industry is going," Baraniuk, the Victor E. Cameron Professor of Electrical and Computer Engineering at Rice, said. "In the past, students were reading a paper text, working on homework on paper, handing it in physically and getting graded physically. Now, as more and more students are doing all of these tasks digitally, we have a real opportunity to give them real-time analytics of how they're progressing in their course, help point out misconceptions they might be having and provide analytics to instructors so they can optimize for individual learners and the entire class."
Students and faculty members who use OpenStax's titles "exist on a continuum," Williamson said. Some prefer to use the digital textbooks on their own, which can be accessed online or downloaded for free. Others use the books in combination with OpenStax's more than 40 technology partners, which include companies such as Chegg and major commercial textbook publishers. The launch of OpenStax Tutor Beta adds another option, he said.
Importantly for the publisher, OpenStax Tutor Beta also represents a new revenue stream -- $10 per student per course. The publisher generally relies on grants from foundations to launch new titles and product offerings, then generates recurring revenue from selling print copies and collecting fees from its technology partners.
Grants from the Bill and Melinda Gates Foundation, the Laura and John Arnold Foundation, and the Maxfield Foundation funded the development of OpenStax Tutor Beta. Other foundations that have supported OpenStax include the Calvin K. Kazanjian Economics Foundation, the Leon Lowenstein Foundation, the Michelson 20MM Foundation and the William and Flora Hewlett Foundation.
"We are always going to be reliant upon foundational support for any type of expansion, whether it's content or technology," Williamson said. "We don't ever imagine self-supporting the creation of new features or new content. However, our goal … is that we can build an ongoing, sustainable business model."
OpenStax is already seeing signs of that happening for its textbook line, where the publisher is "closing in on sustainability" -- perhaps as soon as next fiscal year, Williamson said. Pricing OpenStax Tutor Beta at $10 a course is intended to create a similar sustainable revenue stream for the publisher's technology offerings, he said.
"Our goal is really to keep the price as low as possible to make sure every student has access to the content," Williamson said. "While there is a $10 price tag, that's still, we think, a tremendous value, and hopefully something every student can afford."
More from Tech & Innovation