You have /5 articles left.
Sign up for a free account or log in.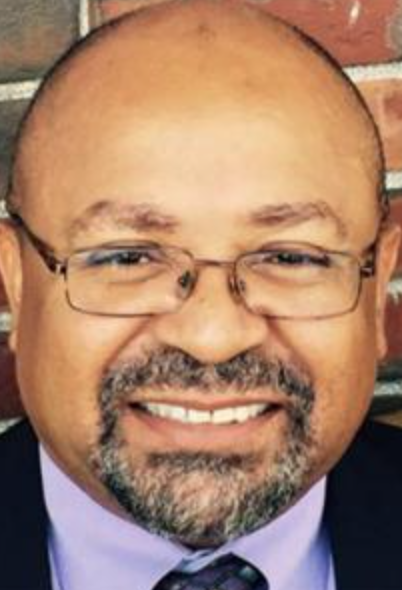 Trinity College of Connecticut has cleared Johnny Eric Williams, the associate professor of sociology accused of making racist remarks on social media, of wrongdoing after a formal review. But he remains on voluntary paid leave through the fall.
"Williams's actions and words were protected by academic freedom and did not violate Trinity College policies," President Joanne Berger-Sweeney said in a statement Friday, affirming the findings of the dean's review. "By mutual agreement, Professor Williams will be on leave throughout the fall semester to provide some time and distance from this recent controversy and to allow him to continue his scholarship on race, racism and academic freedom."
Trinity shut down for a day last month after Williams and the campus received threats following a report in Campus Reform. The story quoted Williams's Facebook posts on race and said he'd "appeared to endorse the idea" that first responders to the recent shooting in Alexandria, Va., "should have let the victims 'fucking die' because they are white."
Williams used the hashtag #letthemfuckingdie in reference to articles by two other authors about racism (one of them used those words). He's since said that that and other comments were not meant to advocate violence against white people, but rather to attack institutionalized racism.
Trinity originally condemned Williams's use of that hashtag and asked Williams to go on leave through the fall as it investigated his comments. He declined and was put on paid leave anyway. (Williams also said he'd temporarily left the state to protect his family from physical threats.) The college said the leave was not punitive, but many of Williams's supporters -- including the American Association of University Professors -- said any suspension from normal duties was an adverse disciplinary action.
Echoing her previous criticism of Williams's use of that hashtag, Berger-Sweeney said Friday that while she supported the professor's "right to express his opinions," the words "not only offend me personally, they also contradict our fundamental institutional values and run counter to our efforts to bridge divides and to promote understanding, both among members of our college community and between us and members of communities beyond our own."
Berger-Sweeney also called out Campus Reform, saying its initial report on Williams's posts "led to distortions and an ensuing harassment that has become troublingly common for people of color and those who speak out on issues of race and racism." (Campus Reform did not immediately respond to a request for comment.)
Such harassment, she said, is "intended to intimidate, is appalling and, indeed, a threat to freedom of expression and to robust debate aimed at discovering truth and knowledge." Citing a string of recent threats against scholars who have spoken out on issues of race and racism, Berger-Sweeney added, "In a country more deeply divided than ever, especially on issues of race, we must be able to speak openly without fear of intimidation or violence."
Berger-Sweeney suggested that Trinity move beyond the controversy by talking about "destructive forces of racism and hate, as well as our responsibilities to one another, as a community of learners." In late summer, she said, the college will begin programs on and off campus that foster civil discourse and cement Trinity "as a community of learning that values differences and promotes understanding."
Williams referred requests for comment and clarification on the circumstances surrounding his continued leave to his attorney, Todd Steigman. Quoting the campus's formal review of the matter, Steigman said via email that Trinity correctly recognized that "Williams's statements constitute 'political speech in a public forum on issues of current social concern, and therefore lie at the very heart of the First Amendment and principles of academic freedom.'" He also approved of Trinity's findings that Williams did not violate any laws or college policies, and that William's statements had been distorted and otherwise misconstrued.
Waiting for an Apology
Still, Steigman said, Trinity hasn't to date "sufficiently acknowledged that it improperly disciplined Williams by placing him on an involuntary leave of absence and publicly reprimanding him," when his posts first became news. Moreover, he said, the college has yet to apologize to Williams and continues to "publicly castigate" him for comments it officially recognizes are protected by the First Amendment and principles of academic freedom.
Over all, Steigman added, "Williams remains grateful for the support he has received from his friends and colleagues at Trinity, and beyond, and he looks forward to continuing his scholarship and teaching regarding these important issues as a member of Trinity's faculty."
Trinity's campus advocacy chapter of the American Association of University Professors approved of the college's review, saying in a statement, "If we do not teach the difficult subjects of our time and introduce difficult viewpoints, we undermine the basic foundation of education and the liberal arts." As doing so can put instructors in "harm's way," the statement said, academic freedom "provides a shield of protection" and "enables us to have dialogues without fear that leading them will result in our termination."
The chapter also alluded to recent attacks on scholars involved in public discussions of race and other matters, saying that organizations "with no commitment to higher education" would like "to muzzle the campus, turning off the lights on matters of fundamental importance for our students." The fear, then, the chapter said, is that when college administrations "bend to the hurricane of faux outrage from these groups, they provide such groups with the energy to produce fear in us and silence our mandate."
Trinity should have immediately defended Williams against outside attacks, the chapter said, asserting that academic freedom is not "mere convention," but rather "essential for us to do our work." The statement noted Syracuse University's clear defense of a scholar there who was accused of fomenting violence on social media -- a charge the scholar denies.
In any case, Syracuse Chancellor Kent Syverud's statement that "Our faculty must be able to say and write things -- including things that provoke some or make others uncomfortable -- up to the very limits of the law" has become the gold standard of administrative responses to threats against controversial academics, at least among faculty advocates.
Asked about residual faculty concerns about Trinity's response to Williams, Kathy Andrews, a college spokeswoman, said that the review included consideration of policies on academic freedom, nondiscrimination and professional ethics as outlined in Trinity College's Faculty Manual, as well as policies concerning employee rights and responsibilities and statements on discrimination and harassment that are contained in the Employee Handbook.
Berger-Sweeney and Trinity's Board of Trustees "have expressed concern over Williams's use of a provocative hashtag while recognizing and respecting his right to express his opinions," Andrews said. "Simultaneously they condemn the hate-filled threats of violence against Williams and his family, as well as those against the college."
Cornelia Parsons Thornburgh, board chair, said, "While not all of our community members will agree with the outcome of the review, we do support the tenets of academic freedom that are critical to an institution of learning."
The national AAUP in a statement called Friday's announcement "a victory for academic freedom." Hans-Joerg Tiede, an AAUP senior program officer for academic freedom and tenure who has advocated for Williams to Trinity within the past month, said he confirmed with Williams's counsel that his extended leave is voluntary.