You have /5 articles left.
Sign up for a free account or log in.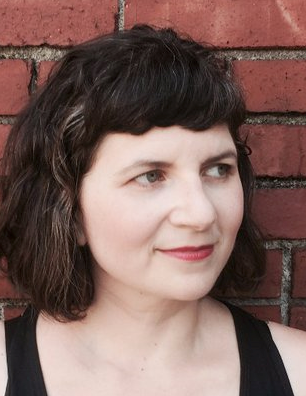 The average monthly rent for an apartment in Chicago is $1,770, according to real-estate website Zillow.
If you were to take a recently advertised position at the University of Illinois, Chicago, and take an apartment at the average rate, you'd have about $600 left over after paying rent each month, not including money that goes to taxes or food.
The position in question is described as a "visiting lecturer-German basic language program director for AY 2017-2018." The position is listed with a preference for a candidate holding a Ph.D., and one with experience in language direction experience, although those still working on their dissertations are welcome to apply.
And it pays $28,000 a year.
The job is billed as a "67 percent" position, meaning it's not quite a full workload. But based on the work description, some are calling that into question, as well as the salary for a position based in a major city.
"I've been reading pretty much every ad for a job in German studies for almost a decade, and many of them have robust workloads and modest pay," said Rebecca Schuman, a writer and former academic with a Ph.D. in German, who publicized the job ad and set off considerable criticism of it. "I have never seen anything like this in all of my years … with such a high workload, that someone disingenuously advertises itself as part-time, and just egregiously low pay."
Schuman was forwarded the job posting from a Listserv and broke down the workload description in a Sunday blog post that she said had garnered 20,000 views as of Monday. She estimated the workload -- coordinating 14 sections of courses ranging from first to fourth semester, supervising and training about 10 teaching assistants, teaching three advanced language and culture courses, and participating in departmental events -- could easily top 50 hours a week.
"My breakdown of it was, honestly, the least amount of effort you could put into a job like that without getting fired," Schuman said.
The university said that the position's terms are in accordance with its union agreements for nontenured, non-full-time faculty, and that they reflect the state of the Illinois budget -- the Legislature earlier this month overruled Governor Bruce Rauner's veto to pass a state budget for the first time since 2015, but higher education funding in the new budget is 10 percent below 2015 levels.
"The job posting … illustrates the financial pressures in recent years due to the state's fiscal situation and corresponds to reduced student enrollment and the number of sections needed," UIC spokesman Brian Flood said in a statement.
Flood also said that the position would be dedicated to supporting existing curriculum, rather than developing new curriculum, and it would be supported by a teaching assistant.
"Despite the financial realities being faced, the department is eager to welcome and support scholars who wish to explore this opportunity. Ideally, the financial situation will improve and the number of students enrolled will increase, consequently strengthening the major and the department over all," he said.
Rosemary Feal, executive director of the Modern Language Association, also estimated the job description to be above that of a two-thirds workload, saying it would be at least 35 to 40 hours a week. Regardless of whether it was full-time or 67 percent, she said, the MLA's salary recommendations are higher than what's being offered: $64,000 for full-time and about $42,000 for 67 percent.
"Conclusion? Pure exploitation. Recommendation? Double the salary and limit the working hours to 25 per week or pay pro rata for the additional hours necessary to do the job," she said via email.
Schuman said that while most of the reactions to her post have been positive, some people have said that she isn't taking Illinois's budget woes into account. Although the state does finally have a budget, colleges have been hit hard in the meantime, and the amount agreed to spend on higher education -- $1.1 billion for 12 institutions -- is 10 percent lower than what institutions received in 2015.
"To blame that on the budget is buck passing," Schuman said. "If you don't have the budget for the job, you can't have the job. You can't post a job."
Responses on Twitter were critical, calling the ad "an abuse of labor" and advising grad students to, instead of applying, "Do literally anything else with your life."
"My encouragement is for nobody apply to this job," Schuman said. "There is no context for this job to be advertised."